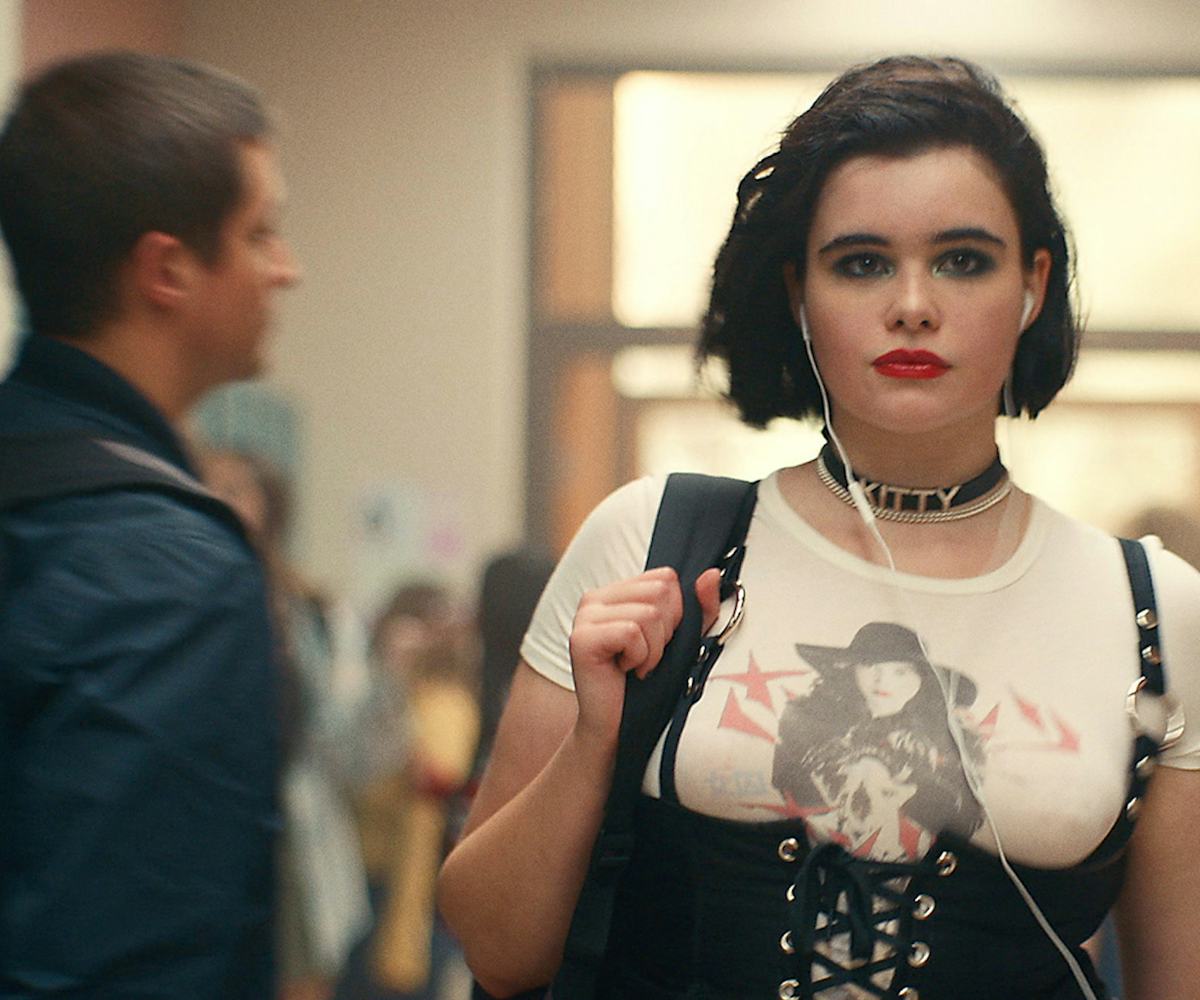 Photo courtesy of Eddy Chen/HBO
Kat On 'Euphoria' Got Bangs, And They're Giving Off Bettie Page Vibes
Following Barbie Ferreira getting a new 'do, her character on the show did, too
The sun set on Season 1 of Euphoria Sunday night, and while we're sad to see it go—and anxiously awaiting Season 2—this season alone brought us some of the most memorable beauty looks in TV history. Between Maddy's silver smokey eyes and Cassie's fresh-faced glow, there was an endless amount of beauty inspo, especially when time came for the Winter Formal.
The most exciting look of all, however, came courtesy of Kat, who wore a graphic, neon cat-eye and sported Bettie Page-esque bangs. The Bangs (which they shall be called henceforth due to their iconic nature) are a first for Kat, who wore a cropped, neck-length bob throughout the series. It's a punky yet perfect transition for the teen, and signals yet another shift in her ever-evolving aesthetic.
Barbie Ferreira, the actor who portrays Kat on the show, recently got bangs of her own—though those have decidedly different energy. While Kat's bangs feel choppy and severe, Ferreira's are face-framing, wispy, and—dare I say—romantic.
Ferreira shared BTS photos of the Winter Formal scene on her Instagram (some of which were taken by co-star Maude Apatow), and unsurprisingly, she (er, Kat) looked fierce.
Two bangin' bang looks makes me wonder, Do I need bangs? Are they the way to signal that I am ready to assume my destiny as a bad bitch? And most importantly—can Ferreira also drop her skin-care routine?