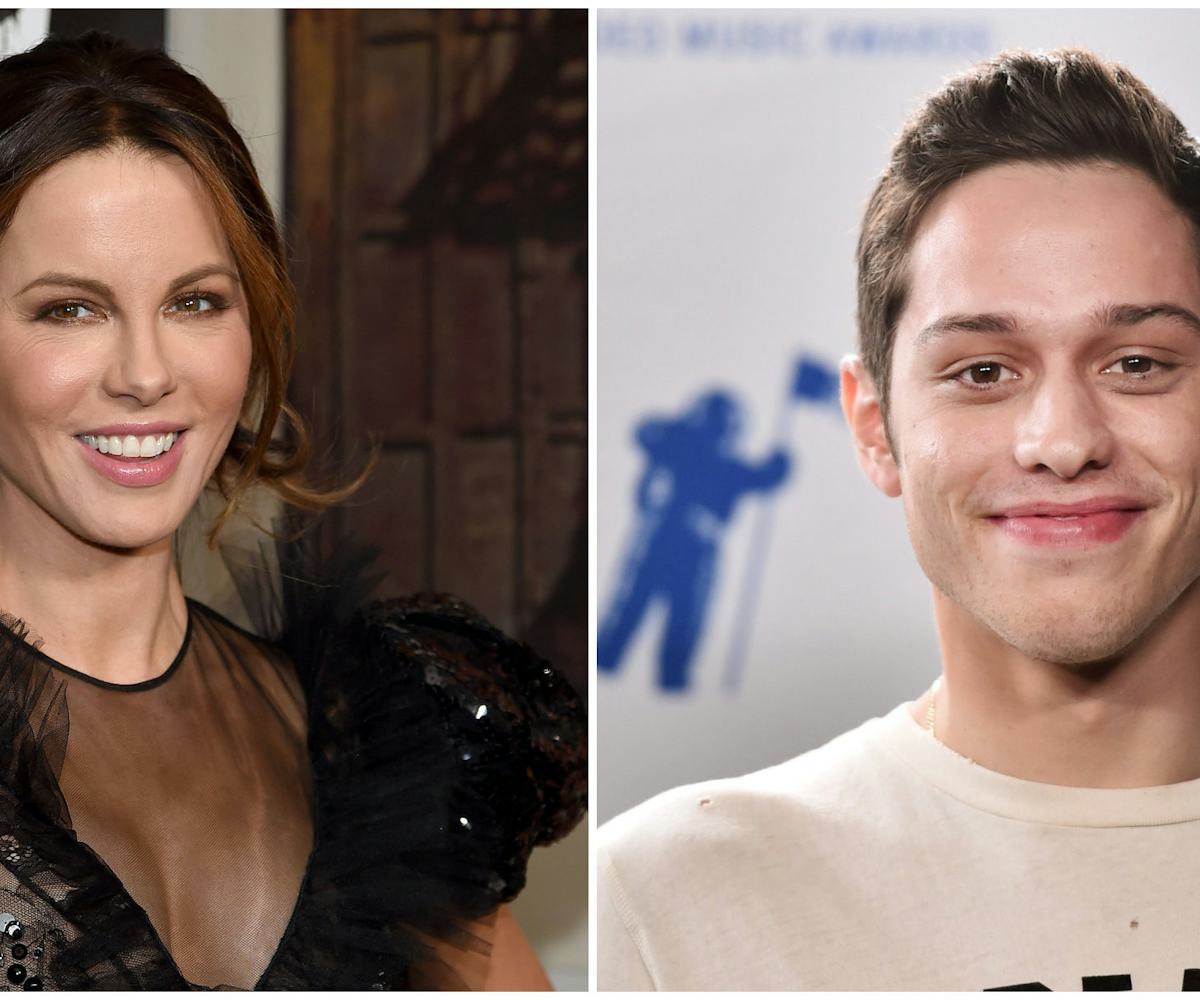 Photos by Jamie McCarthy/Getty Images, Alberto E. Rodriguez/Getty Images
Kate Beckinsale Thinks The Scrutiny Over Her Relationship With Pete Davidson Is "Old Fashioned"
Kate Beckinsale has addressed her relationship with Pete Davidson publicly for the first time.
In an interview with the Los Angeles Times, the actress noted that she's "surprised by the interest" in her relationship with the comedian and Ariana Grande's ex-fiance. "I've never been in this position before—never dated anybody who comes with their own bag of mischief," she said. "It's all quite shocking, and something to get used to."
She went on to talk about how, even though it has been an adjustment to have her private life scrutinized—"I'd rather not have people hiding outside my house"—it's worth it for the right relationship. "I think if you liked the person less, you would bow out of it," she said. "If that were the main thrust of the relationship, there would be a problem. But it's not."
She also also called out the reactions that she's gotten for dating Davidson, who is 20 years younger than her. "It's a little old fashioned to have a woman's personal life [looked at like that]. It's a little bit tired," she says. Davidson, has also responded, during "Weekend Update" on Saturday Night Live, to the fact that the attention feels sexist, pointing out that male celebrities never catch any flak for dating women much younger than them. "Apparently people have a crazy fascination with our age difference," Davidson said then, "but it doesn't really bother us."
Read the full interview, here.