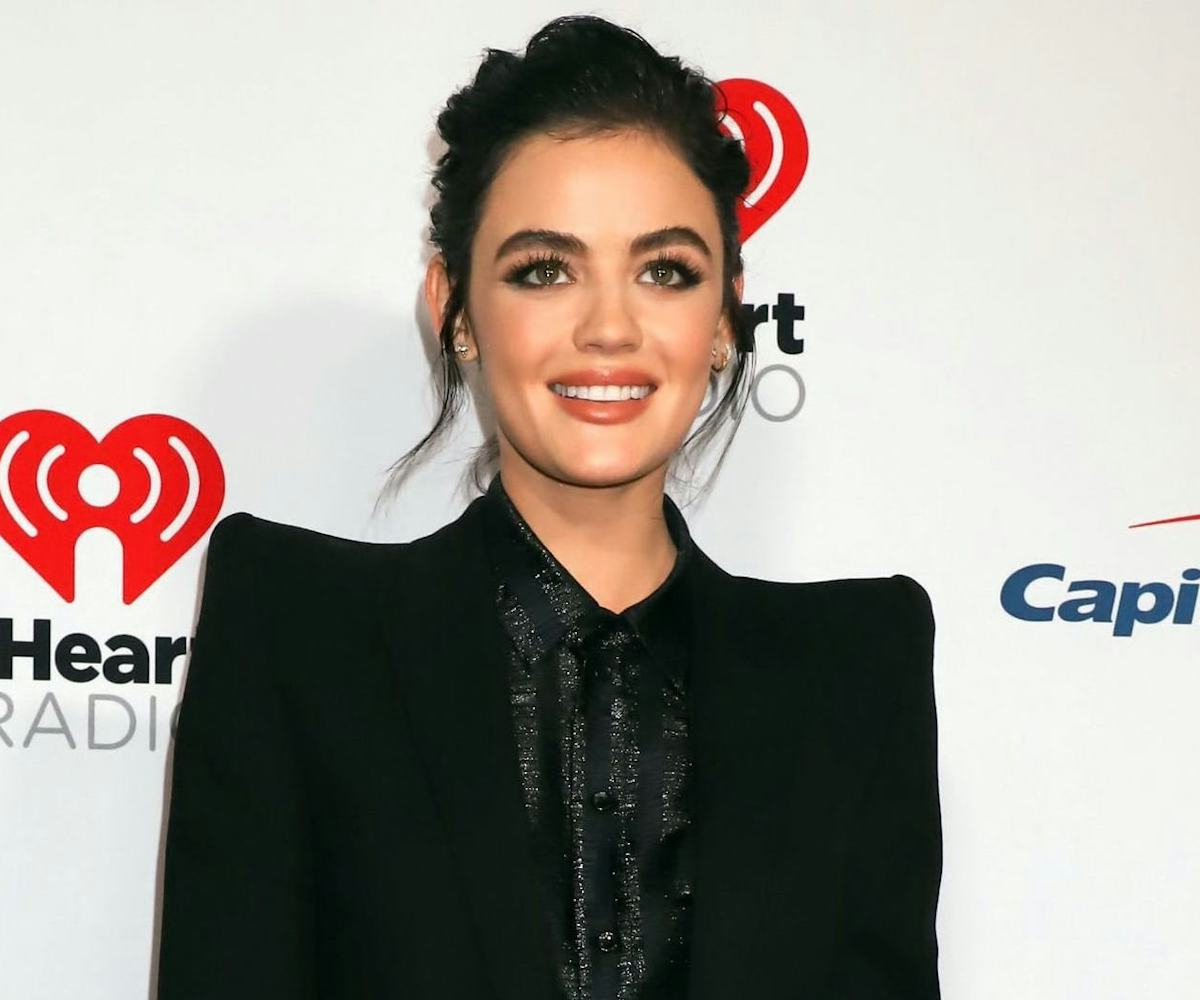 Photo via KCR/Shutterstock
Let's Count All The Trends In Lucy Hale's All-Pink 'Katy Keene' Outfit
Lucy Hale was spotted on set filming her new series, Katy Keene, in New York on Monday, and she was wearing an outfit that encapsulated several biggest trends of the season in one fell swoop.
The look was all-hot pink, which, if you happened to notice from the Emmys red carpet this past Sunday, is a really popping color right now. The Pretty Little Liars star's sheer top was polka-dotted and had super-poofy sleeves—another trend that's been everywhere recently, and was only made more of-the-moment with the choice of sheer fabric and cinching at the wrist.
The pencil skirt Hale wore was a blinding shade of hot pink, and every inch was covered with sequins. We love a party girl trend mixed into a business casual look!
To top it all off, Hale's pink heels have straps around her ankles that look like scrunchies. While we love the look period, it feels especially apt given that Hale is playing an aspiring fashion designer on the Riverdale spin-off. We're just surprised she's not wearing a zebra print coat or a hair accessory of some kind to top it all off.
Katy Keene is set to premiere in 2020 on the CW.