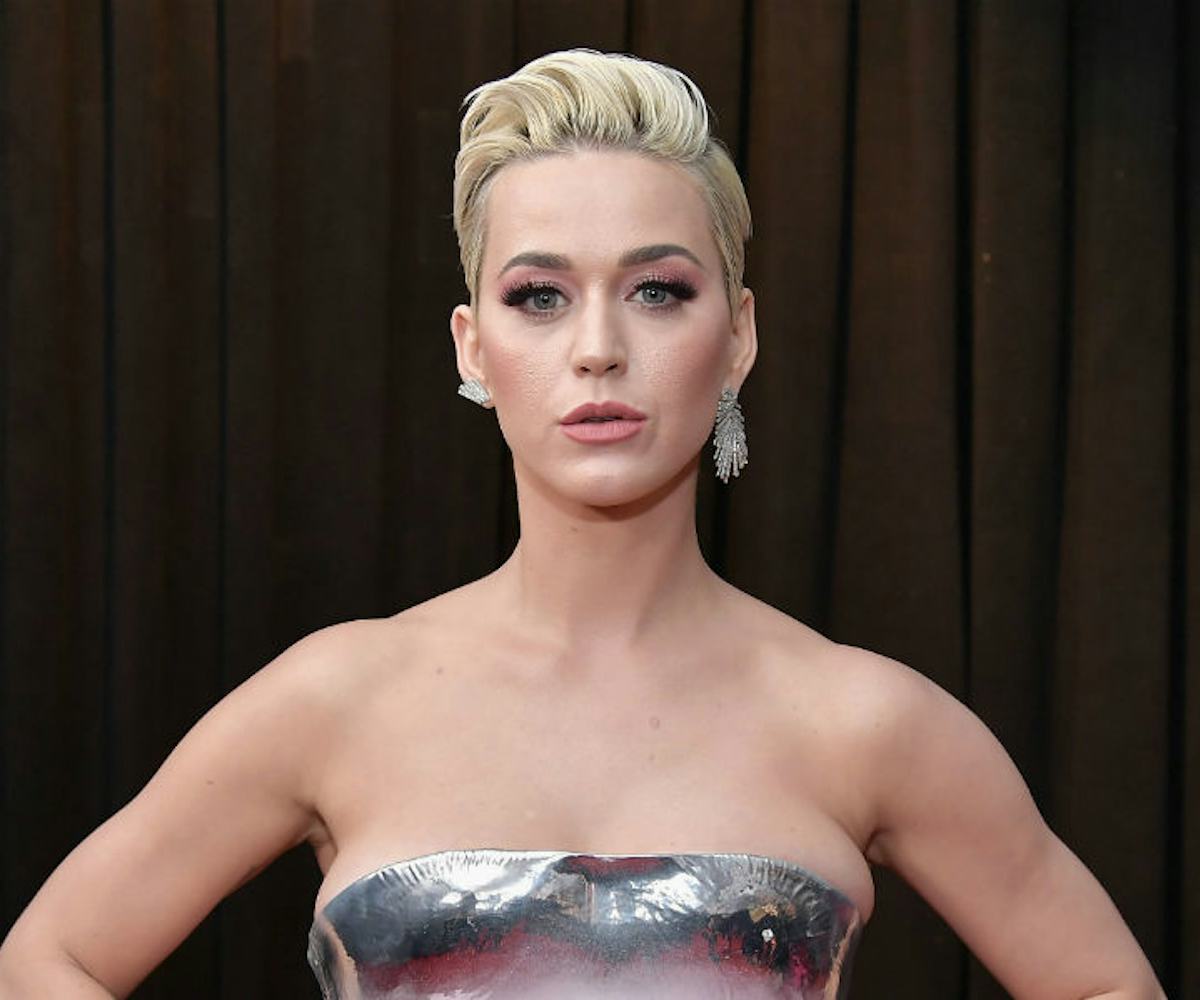 Photo by Neilson Barnard/Getty Images for The Recording Academy.
Katy Perry Shoes Pulled After Blackface Accusations
It's like the fashion industry is trolling us at this point
UPDATE 2/12/19: Global Brands Group—which owns Katy Perry Collections—and Katy Perry have provided us with a statement via email regarding the shoes:
The Rue and The Ora were part of a collection that was released last summer in 9 different colorways (black, blue, gold, graphite, lead, nude, pink, red, silver) and envisioned as a nod to modern art and surrealism. I was saddened when it was brought to my attention that it was being compared to painful images reminiscent of blackface. Our intention was never to inflict any pain. We have immediately removed them from www.katyperrycollections.com.
***
Katy Perry's fashion company is the latest brand to receive backlash for what appears to be blackface imagery. The products in question are the singer's Rue Face loafers and Ora Face sandals. Both styles feature two eyes, a nose, and red lips and come in beige, gold, and black.
Some people are pointing out that the black version resembles blackface makeup.
According to TMZ, a source close to Perry says that the shoes weren't meant to be offensive, but that, "in order to be respectful and sensitive the team is in the process of pulling the shoes." Per the publication, both styles were removed from Walmart and Dillard's websites earlier today.
This comes less than a week after Gucci came under fire for selling a sweater that resembles blackface. Late last year, Prada was also accused of depicting blackface imagery with its figurines.
We've reached out to Katy Perry Collections for comment and will update this post if we hear back.