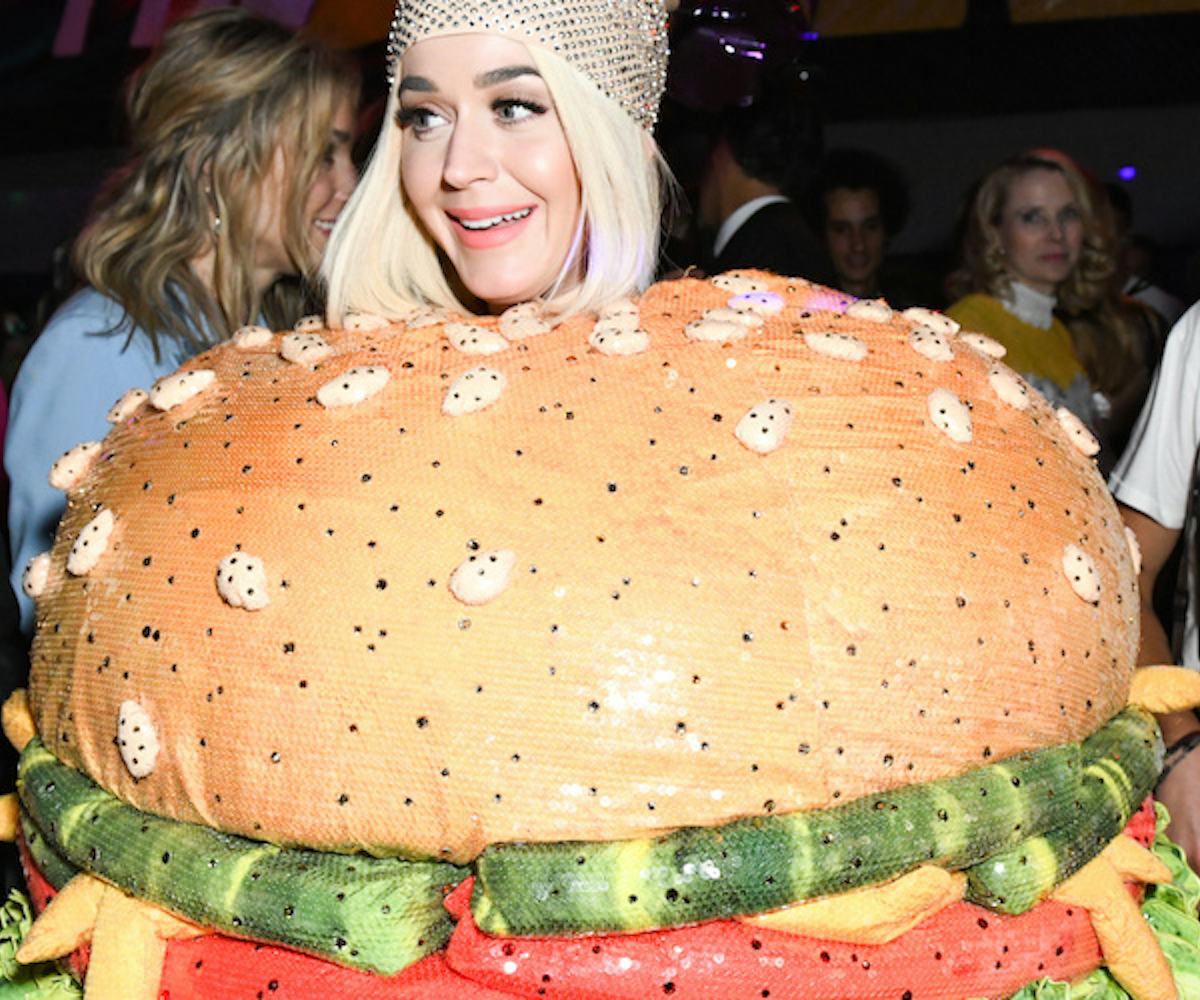 Photo courtesy of Gucci
Katy Perry Wore A Cheeseburger To The Gucci Met Gala After-Party
Honestly, are you even surprised?
Yesterday evening marked the 2019 Met Gala, where the stars showed up to the pink carpet dressed in their best camp—the theme of this year's event—attire. Amongst some of the wildest, most outrageous outfits we saw was Katy Perry, casually dressed as a chandelier. Her look, designed by Jeremy Scott for Moschino, was complete with working lightbulbs.
But every major event has an even wilder after-party. And while most other celebrities decided to pare down their pink carpet look (or changed entirely into something more low-key), Katy Perry decided to pull out a second... unique... look. This one? A cheeseburger.
The singer waltzed into the Gucci after-party swallowed by two sesame burger buns holding a patty, lettuce, tomatoes, pickles, and cheese. She topped off her look with a toothpick headpiece, complete with a foiled tip, and hamburger sneakers from herKaty Perry Collections line.
In case you're wondering, Perry did not spend her night with her arms trapped. At one point, she lowered the burger down to skirt level to reveal a lettuce mini dress underneath.
Eventually, she lost the buns all together and continued to party as a piece of lettuce. As one does, at a Gucci party. Is this camp? Yes, we believe it is.
Feeling compelled to try this look for yourself? You can buy the sneakers, here.