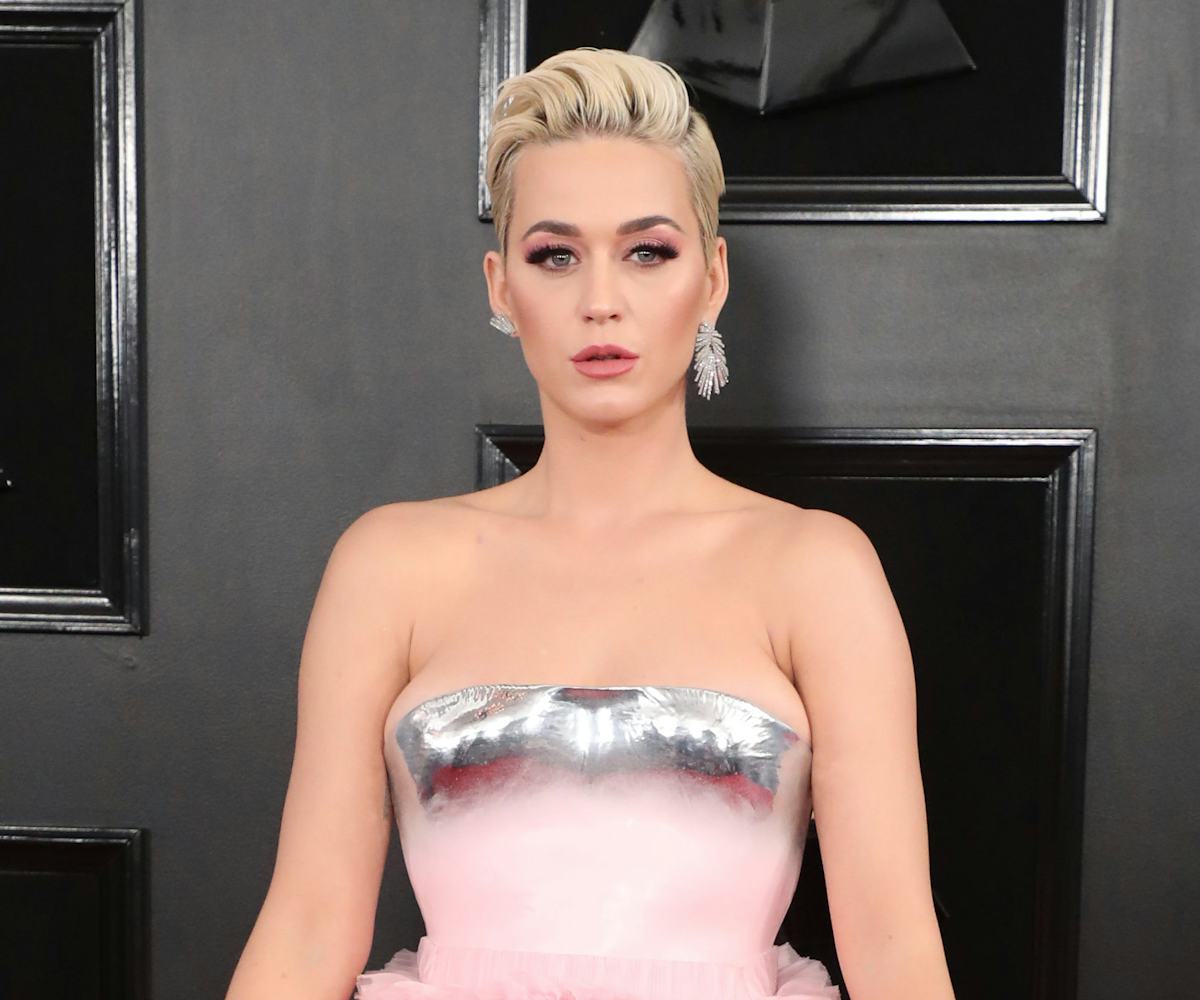 Photo via Chelsea Lauren/Shutterstock
A Jury Rules That Katy Perry's "Dark Horse" Ripped Off A Christian Rap Song
The decision was reached on Monday
A jury has ruled that Katy Perry's 2013 single "Dark Horse" copied the beat from Flame's Christian rap song "Joyful Noise." The ruling was the result of a lawsuit that Flame first brought to court five years ago.
The verdict was reached by a nine-member jury in a Los Angeles courtroom, after two days of deliberations. Though the focus of the trial was on just the beat and instrumental parts of the song, the jury found all six songwriters and the four corporations who distributed the song to be liable. This means that Perry and Sarah Hudson, who only wrote the words, as well as Juicy J, who only wrote his rap, are guilty as well.
While Perry and co-writers of the song Dr. Luke and Max Martin claimed that they had never heard "Joyful Noise" before, this didn't seem to matter to the jury. Flame, whose real name is Marcus Gray, and his two co-writers sued Perry for lifting the beat from their song, whether "knowingly or unknowingly."
Perry's team brought in an NYU musicologist, Lawrence Ferrara, who concluded that the beat "contained basic elements common across countless other tunes" and that "Dark Horse" was not "substantially similar" to "Joyful Noise." Perry's attorney Christine Lepera said during closing arguments that the other side is "trying to own basic building blocks of music, the alphabet of music that should be available to everyone."
Though the verdict has been reached, the court has not yet decided how much Perry and her team will have to pay Gray and his co-writers for copying the track. Proceedings to decide this will begin today.
Listen to the two songs for yourself, below.