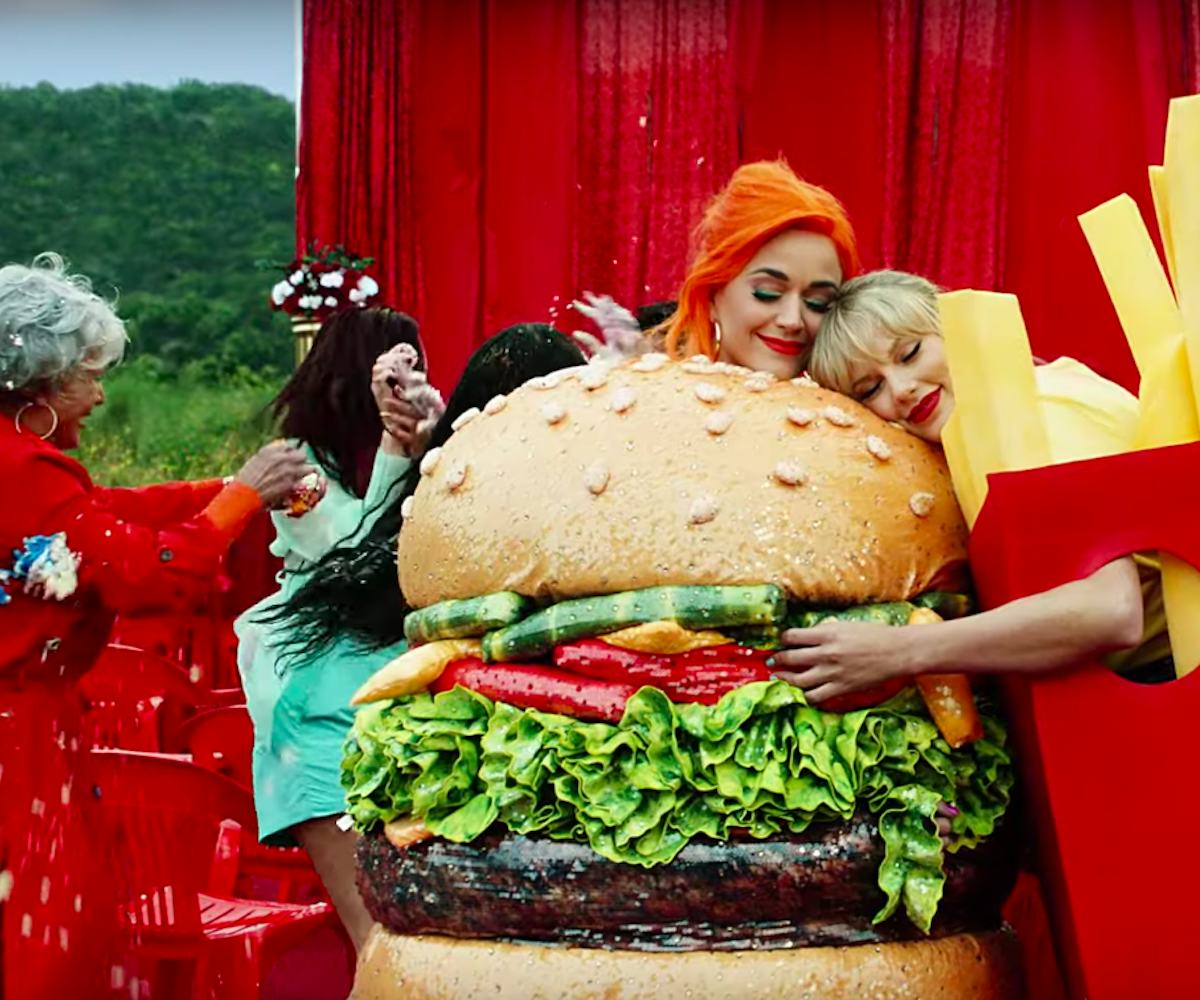 Screenshot via YouTube
Katy Perry Says Fans Inspired Her To Make Amends With Taylor Swift
She knows she was setting a bad example
In an interview with Ellen DeGeneres, Katy Perry opened up about why she ended her feud with Taylor Swift, which was publicly put behind them earlier this summer in Swift's "You Need To Calm Down" music video. According to her, the pair's fans inspired her to make amends.
In the interview for The Ellen Show, Perry says that their very public feud, which started in 2014 when Perry hired dancers from Swift's Red tour in what Swift said was an act of "sabotage," was "actually just a misunderstanding." She notes that their fight in turn led some of their fans to "turn against each other," which she didn't want to happen. She says, "I'm all about redemption and forgiveness, and for setting an example for those younger people that it can be cool to ask for forgiveness, and confront someone that you may have an issue with or a problem with, and talk it out."
She continues to say that they started becoming friendlier towards one another after Perry sent an actual olive branch to Swift. According to her, their celebrity status gives them a lot of things in common, and she wanted to embrace that. "We have so much in common, and there's probably only 10 people in the world that have the same things in common," she notes. "I was like, We should really be friends over that and share our strengths and our weaknesses and our challenges. We can help each other get through a lot because it's not as easy as it seems sometimes."
Watch the interview clip, below.
Katy Perry on How Fans' Reaction to Taylor Swift Feud Helped Them Make Amendswww.ellentube.com