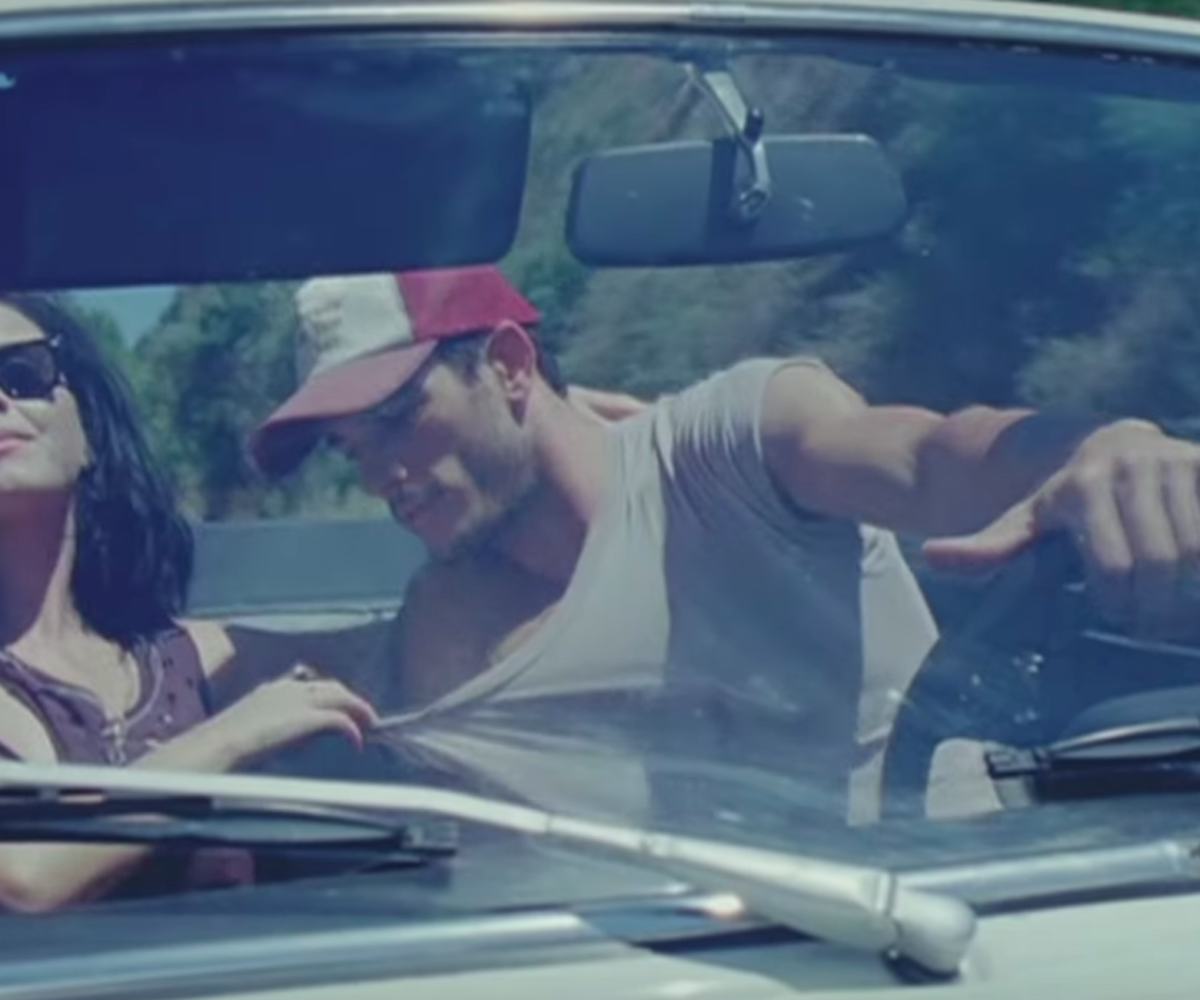 Screenshot via YouTube
Katy Perry's "Teenage Dream" Costar Accuses Her Of Sexual Misconduct
"Happy anniversary to one of the most confusing, assaulting, and belittling jobs I've ever done"
Josh Kloss, who starred opposite Katy Perry in her "Teenage Dream" music video, has accused the singer of sexual misconduct on the anniversary of the video's release. In a series of Instagram posts, Kloss claims that Perry once exposed him, and also alleged that he was "lorded over" by her reps so that he would not say anything bad about her.
With regards to Perry exposing him, Kloss said that the incident happened at a party, right after Perry and Russell Brand broke up. "When I saw her, we hugged and she was still my crush. But as I turned to introduce my friend, she pulled my Adidas sweats and underwear out as far as she could to show a couple of her guy friends and the crowd around us, my penis," he wrote. "Can you imagine how pathetic and embarrassed i felt?"
Kloss also pointed out that he was "lorded over by her reps, about not discussing a single thing about anything regarding Katy publicly. And a couple interviews they edited and answered for me." He gave an example of one of these interviews in another post, showing screenshots from an interview. "The fear sticks with you, when you are censored to protect someone else's image," he said.
Kloss, who said he was only paid $650 for the video, did note that he likes the messages in Perry's songs, saying that they are "mainly great empowering anthems," and said that he blocked the alleged assault from his mind because of the "children being uplifted by the positive music she sang." But, he was tired of protecting Perry's "BS image" and wanted to show that it's not only men who abuse their power: "Power empowers what is corrupt in people, regardless of their gender."