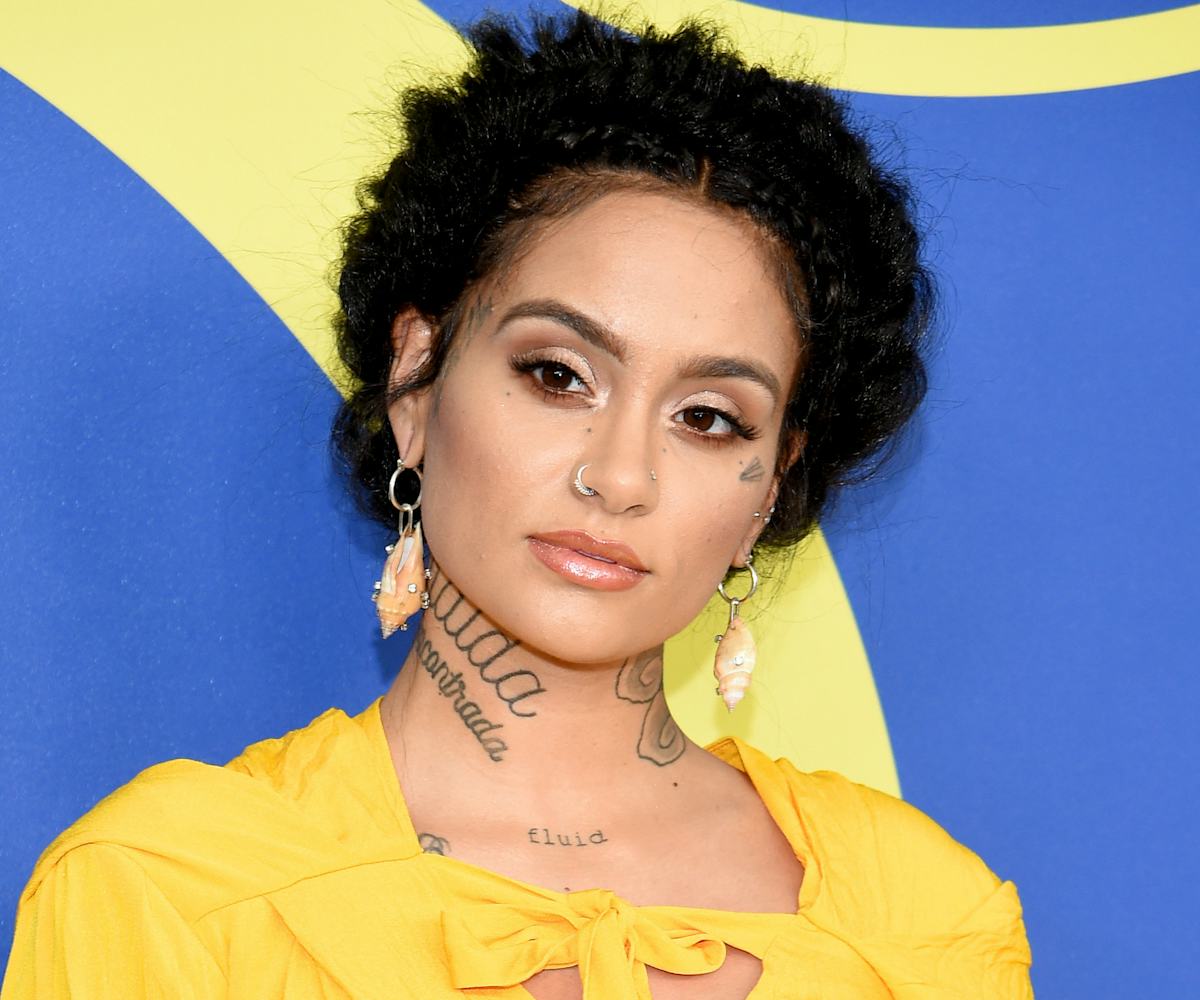 Photo by Dimitrios Kambouris/Getty Images
Kehlani Gave Birth Standing Up In Her Bathroom
She also joked about what kind of cereal her newborn daughter smells like
Kehlani announced on social media that she gave birth to a baby girl, and revealed that she had an unmedicated homebirth.
On Instagram, Kehlani posted a photo of a baby's blanket, and captioned it: "Unmedicated homebirth was the absolute hardest yet most powerful thing i've ever done," she wrote, also noting on Twitter that the process was "indescribable."
Both Kehlani and her partner, Javaughn Young White, also revealed that their daughter's name is Adeya in their posts thanking friends and fans for their "well wishes, love, and support in all forms." Young White described the event in more detail, writing that, "Kehlani birthed her, standing up, right into my arms." He continued, "In that moment, all the indisputable pulls of intuition, random bellows of clarity, & ear-splitting life lessons I've received in recent years made more sense than i've ever needed. We came face to face with beauty. arm in arm with God."
The couple also noted that they were going to spend a few weeks offline to rest post-childbirth, but not before cracking a couple jokes following their emotional posts. Kehlani joked that Adeya "smells like frosted flakes," while Young White told fans that they wouldn't be getting any more information on the exact date and time of their daughter's birth because "her birth chart is confidential."