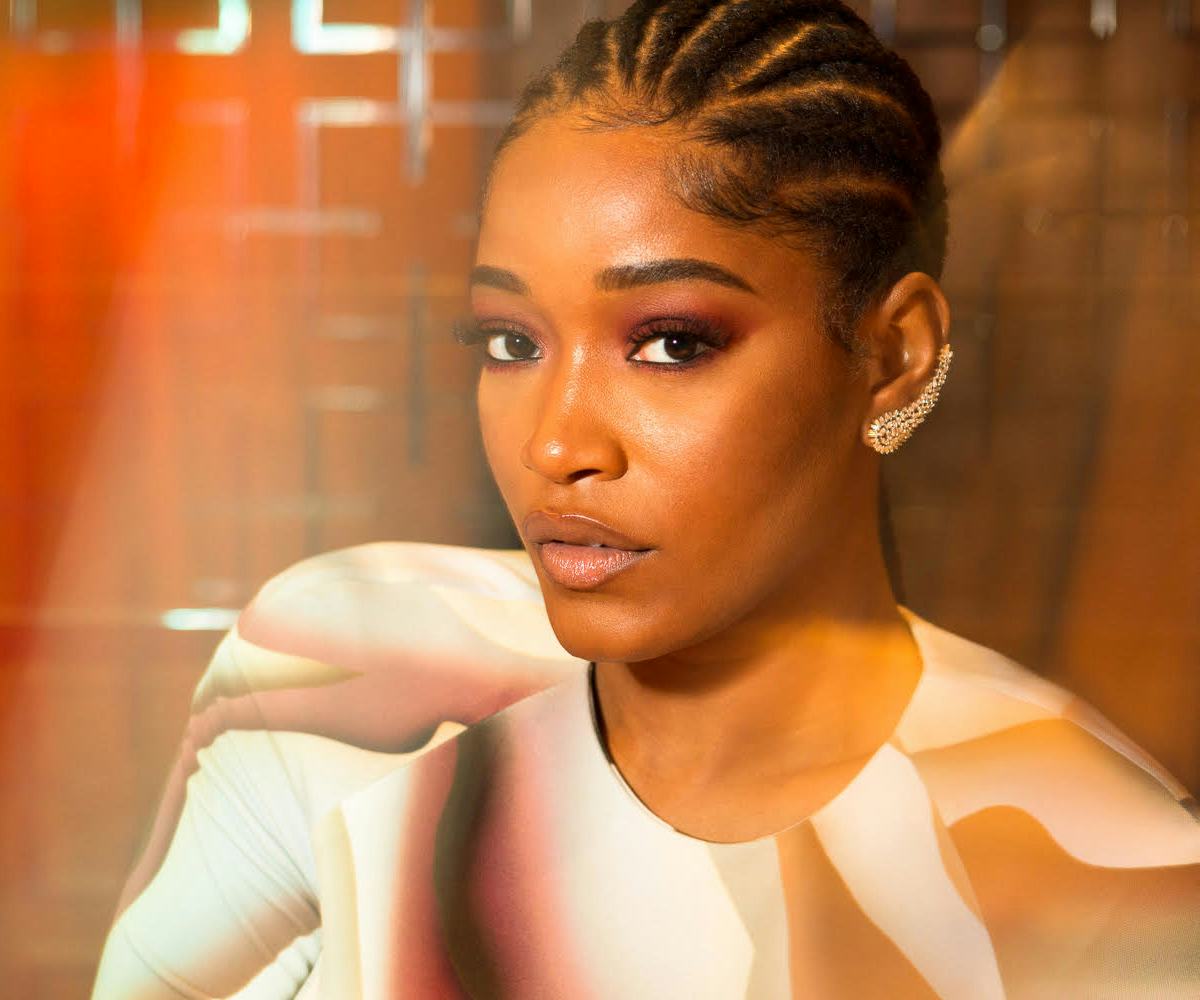 Photo by Myles Pettengill III
Keke Palmer Is All Grown Up
The 'Hustlers' star talks J. Lo, her public perception, and why she sees strippers are celebrities
Keke Palmer looks famous. When she walked by me moments before our interview at Toronto's Four Seasons, the room walked with her, or at least that's how it felt. During the photo shoot that followed in the hotel's posh mezzanine, an older woman who was passing through saw Palmer and stopped dead in her tracks. "Oh my goodness! You are so beautiful" she exclaimed, before turning to me and whispering, "Who is she?"
"That's Keke Palmer," I said. "She's in town for the world premiere of Hustlers."
"Hustlers?"
The woman approached Palmer, asked for a selfie, and gawked at her from up close as though she was some kind of rarefied artifact in a museum: "You are just so beautiful!"
That was nearly two weeks ago, before Hustlers became one of the year's biggest surprise hits, and before Palmer became one of the year's most popular memes. I use the word "surprise" only because the film exceeded initial industry forecasts, and because it's rare that audiences flock to see something without Marvel attached to its title.
But let's get real. Any movie featuring a juicy, ripped-from-the-headline tale about strippers conning Wall Street bros, a gravity-defying pole dance by Jennifer Lopez soundtracked to Fiona Apple's "Criminal," and meaty cameos from Cardi B and Lizzo, was bound to be a smash.
And then there's Palmer. Now 26, the Illinois native has been in the spotlight for the better part of 15 years, ever since breaking out in the Nickelodeon show True Jackson, VP and films like Akeelah and the Bee and Madea's Family Reunion. Over a dozen movies, two studio albums, and 8.2 million Instagram followers later, Palmer finally seems poised for the next phase of her career.
"I definitely feel like this is kind of a pinnacle for me," she says of her role in Hustlers, in which she plays a wisecracking stripper named Mercedes. "I think people will see me in a different light after this movie." One of those people was the film's writer-director Lorene Scafaria, who offered Palmer the role after watching her unleash her signature charm on a defenseless Conan O'Brien.
"Lorene saw me do an interview on Conan and said, 'I love that girl.' And from there she saw my Instagram page," Palmer explained. "You don't ever really know how people see you or perceive you." Palmer says that Scafaria encouraged her to forget what she did as a kid, and to embrace the more glamorous aspects of her personality.
That chance to shed her child star persona was a huge draw for Palmer, but perhaps not as big as getting to act alongside one of her childhood idols in J. Lo, an experience Palmer calls "surreal." She recalls watching Lopez on set, tapping into that same magnetic, larger-than-life energy that first made her a cultural phenomenon nearly two decades ago. "It was so inspiring seeing Jennifer in this role, seeing her own her sexuality the way she did when we knew her as Jenny from the Block."
Along with going toe-to-toe with J. Lo, Palmer also relished the opportunity to present strippers in a different light. When I tell her that it was refreshing to see women in that line of work depicted on screen as something more than just human props in the background, Palmer's eyes light up in agreement. "In my world strippers are celebrities," Palmer says. "Look at Blac Chyna. She was a stripper, but she was also a pop culture icon. These women don't always get the respect they deserve in that space, and that's not true here. This movie is a strong feminist statement because even though these women are dressed a certain way, and these men treat them a certain way, they still carry a strong sense of self."
When our time together ends, Palmer's publicist turned to me and said, "Thank you for seeing Keke as a grown-up." Something tells me that as Hustlers barrels its way into awards season, the rest of the world will see her that way too.