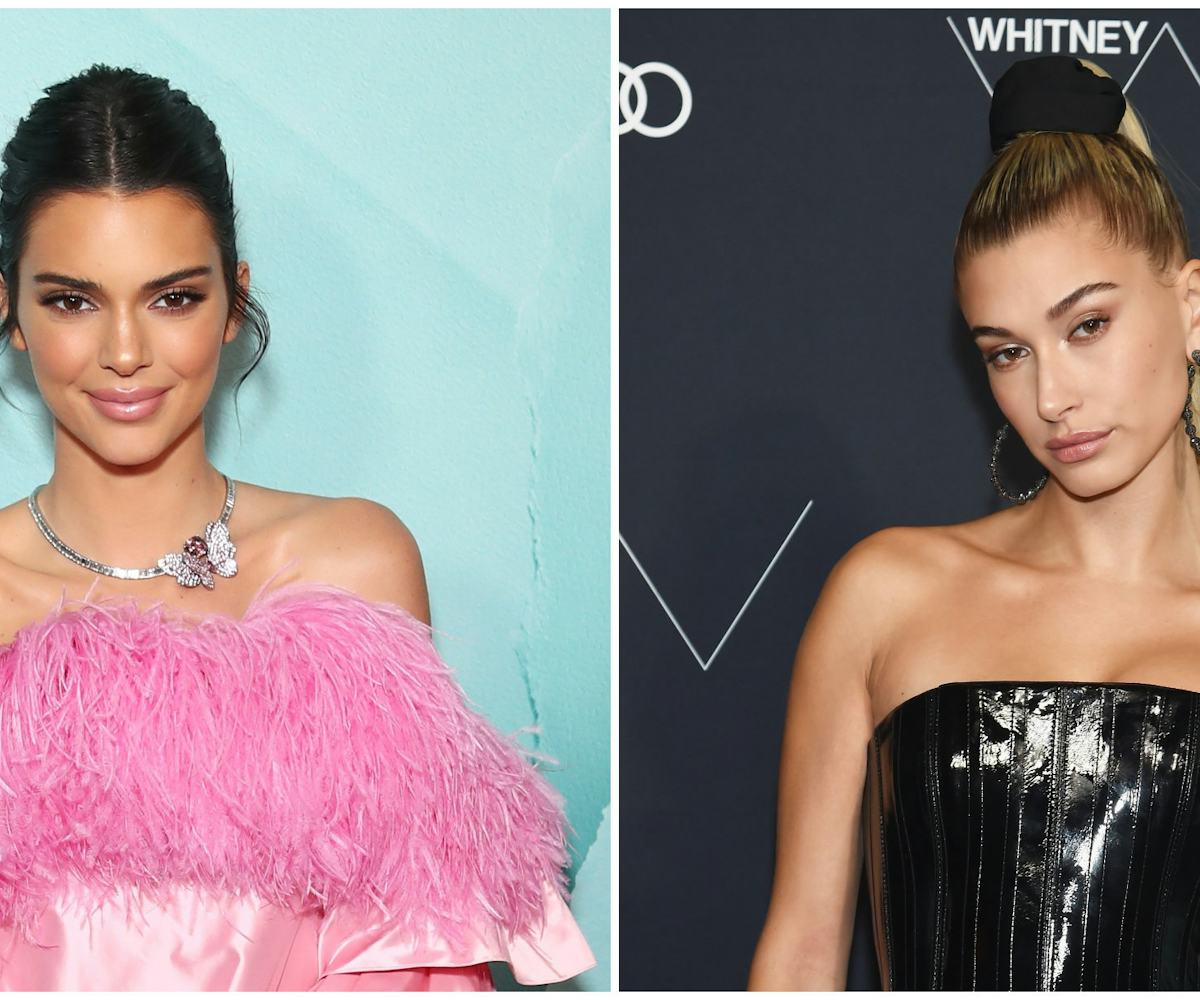 Photos by Brendon Thorne/Getty Image, Dimitrios Kambouris/Getty Images for The Whitney Museum of American Art
Kendall Jenner And Hailey Bieber Are Not Having Kids Anytime Soon
They're not interested in that "pregnancy air"
Kendall Jenner made an actually good joke on Instagram, and called herself out for being the only Kardashian-Jenner without a child. Apparently, she does not want one anytime soon, either.
On Friday, Jenner posted a photo with the entire Kardashian-Jenner clan, including all of her sisters' partners and children. But it was in the second photo in the post that she joked about being the only one without a baby at the hip. It was a meme, showing a person wearing a plastic bag on their face, making it exceedingly clear that if "pregnancy is in the air," she'd rather not breathe at all.
Hopping on the bandwagon, Hailey Bieber acknowledged that she was not interested in having kids either. She's been having to deal with pregnancy rumors, which she has since debunked, but her response to Jenner's post—"exactly"—makes it sound like babies aren't in her plans either. I mean, she just got married last year, so people need to relax. (Though Justin Bieber has apologized earlier this month for what some called an insensitive April Fool's Day prank when he announced that Hailey was pregnant.)
Honestly, it's all very relatable. We've all been in the situation where nosey family members ask us just how long it will be before we get married or have kids, usually both. If we want our own families to mind their own business, we can only imagine how badly Jenner and Bieber want strangers to leave them be.