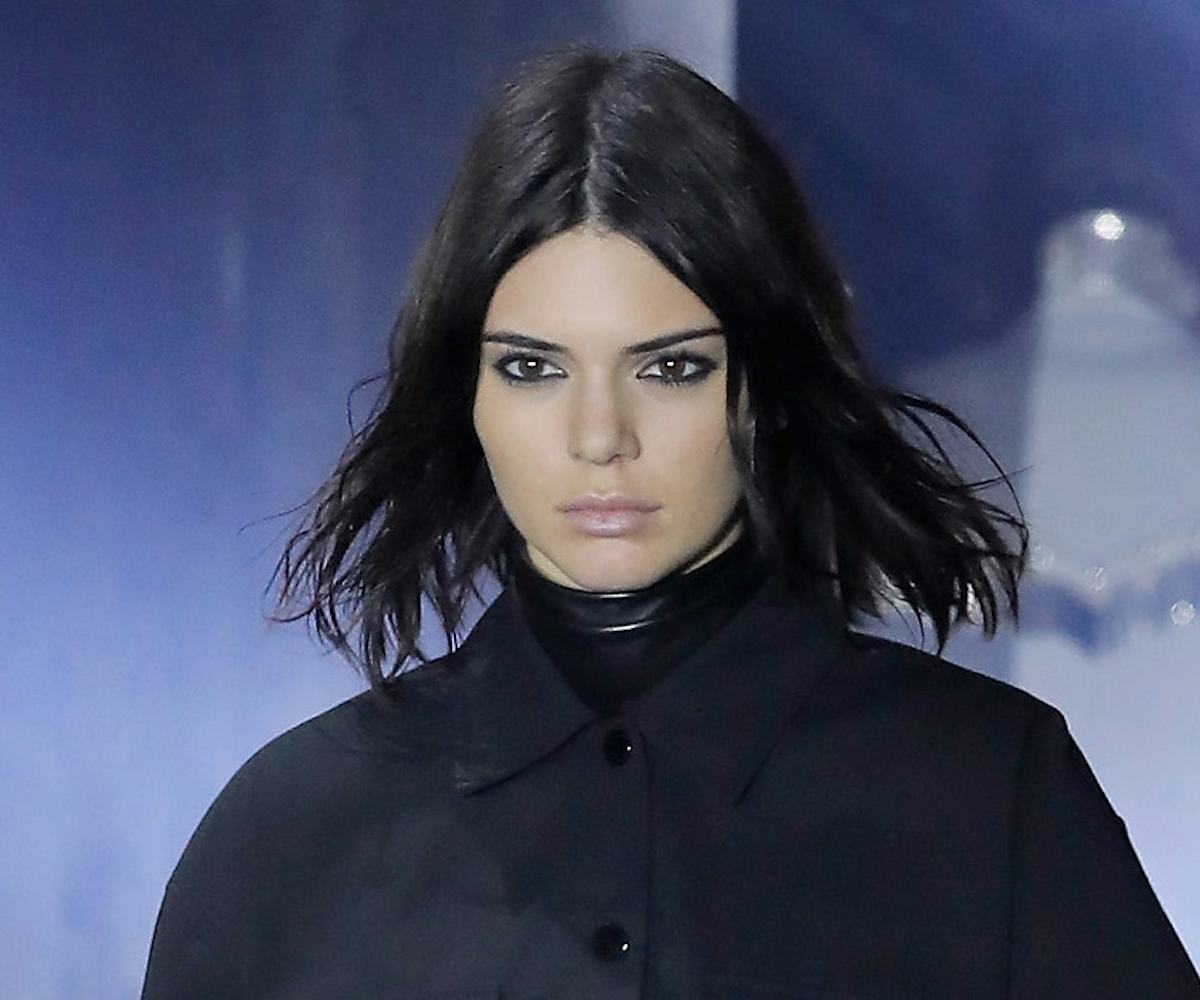 Photo by JP Yim/Getty Images
Kendall Jenner Says The Kardashian Name Held Her Back In Her Modeling Career
In a new interview for Australian Vogue, Kendall Jenner makes the claim that being associated with the Kardashian name was a setback in her modeling career. Hmmm, that's funny, because power and influence usually works in their holder's favor.
In the interview, Jenner addresses skeptics who doubted that she would make it as a professional model. "A lot of people assumed that because I came from a 'name' that it was a lot easier for me to get to where I got, but actually it's the completely opposite," she says.
"I've always been the person to prove [critics] wrong, even when I was younger," she says. "I've always been a hard worker: that's in my blood. My parents raised me and my little sister to be that way and the rest of my sisters, too." In the profile, it's revealed that Jenner used to attend castings "simply as 'K' or 'Kendall' to distinguish herself from her famous family."
But keeping her name off her portfolio wasn't going to fool anyone, really. Her face has been on television for years, and it seems unlikely that a casting agent wouldn't know who she was even if Kendall didn't come out and say it. Perhaps Jenner was more closely examined and more readily criticized by people who doubted her, but I'm not sure I believe that she had a harder time gaining a modeling platform or booking big jobs, even if she didn't use her last name.
After all, Jenner was likely able to get into those big casting rooms right away because of her family's connections, and she was able to devote her time to pursuing that career because of the wealth they have. She would've had a much harder time making a name for herself if she didn't come from an influential family. She probably wouldn't get to be so selective about which shows she walks, and she definitely wouldn't be the highest paid model in the world.