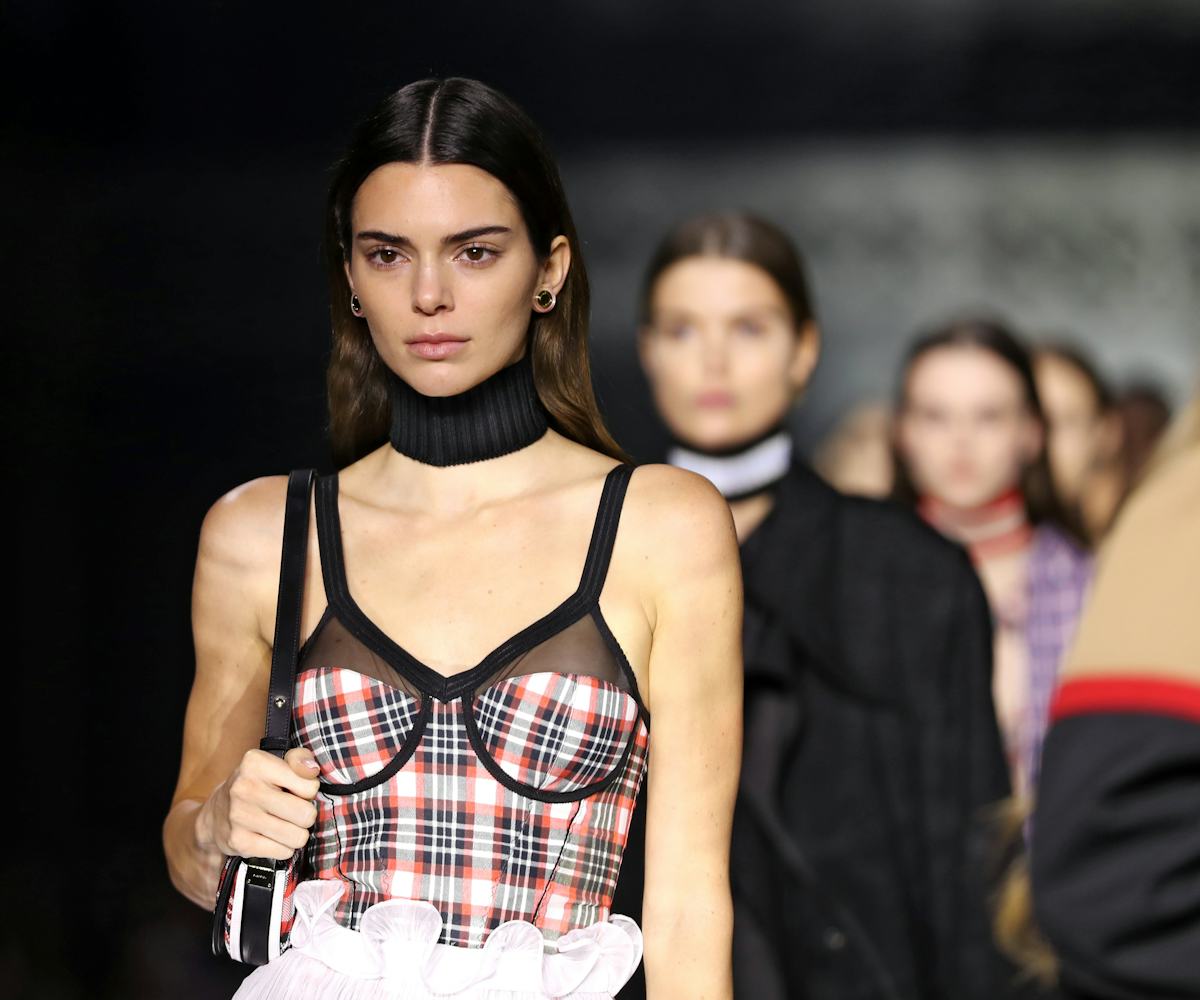 Photo by Aaron Chown/PA Images via Getty Images
Kendall Jenner Channeled Calabasas Rapunzel For Her Latest Magazine Cover
We've never seen her with hair like this before
As one of the world's top models, Kendall Jenner has gone through numerous hair transformations. It's not entirely out of the ordinary for the model to drastically change up her look or try something new, including her recent transition to blonde for the Burberry Spring/Summer 2020 show back in September 2019. However, her latest magazine cover might be one of her most major transformations yet.
On Tuesday, Feb. 19, Jenner shared an Instagram peek at her Garage magazine cover. In addition to a photo which had the model posing topless, she shared a look at the pages inside, which featured her sporting a ponytail that rivaled even the length of Rapunzel's hair.
For the set of photos posted to Instagram, Jenner appeared to have received lengthy, wavy extensions. Complete credits for the magazine spread were posted by Garage fashion director Gabriella Karefa-Johnson, and she shared that the dreamy shoot was photographed by Campbell Addy.
Along with the stunning cover image, Jenner was also photographed in a pink blazer, her hand cradling the long waves. An additional snapshot had her situated in a harness, her head titled so as to show the complete length of her ponytail. Garage explained the intention behind Jenner's spread, writing that she was intended to serve as a model muse for a world created by artist Maurizo Cattelan.
Many of Jenner's fellow models chimed in with their support of the look, included Gigi Hadid who called the picture "Funnn," and Bella Hadid who was apparently stunned, writing only, "Wooowwwww."
Based on her recent Fashion Week appearances and a brief stint as an extra member of the Cheer squad, it's clear that Jenner hasn't kept her lengthy extensions. But, as always, there's no telling what her beauty future might hold. Previous looks had her channeling Paris Hilton and going straight and sleek with her hair. Here's hoping this isn't the last the world sees of Jenner with long hair.
Below, take a look at Jenner's dramatic transformation.