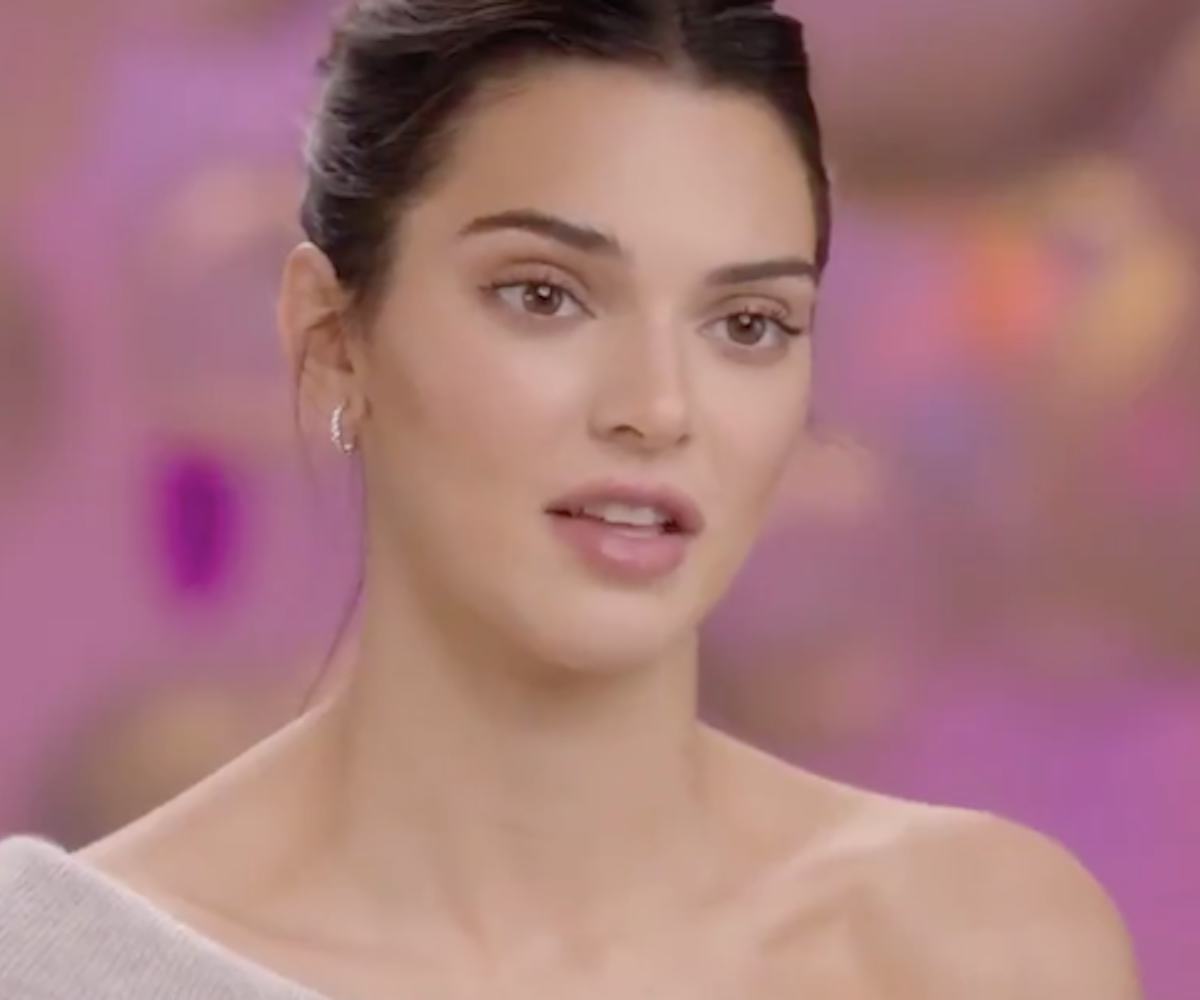 Image via @proactiv Twitter
Kendall Jenner's "Big Reveal" Is Not What Her Fans Were Expecting
This is not what we thought would be her "most raw story"
Yesterday morning, Kris Jenner posted a cryptic message on Twitter and Instagram revealing that her supermodel daughter, Kendall Jenner, would soon be making a big announcement and sharing her "most raw story." The post also included an equally as ambiguous video of Jenner speaking about an experience of some sort, stating that she hopes to use her platform to help fans who have had similar experiences. "I can understand you, I can connect with you," she says in it.
Naturally, the internet exploded into speculation, wondering what exactly the model would be revealing. Some wondered whether she would sharing a heavy story regarding a subject like an eating disorder or abuse, while Gay Twitter thought she was about to come out.
Right before last night's Golden Globes, Jenner made her announcement: She's the newest ambassador of Proactiv, the acne treatment skin-care line.
The timing of this announcement makes some sense. Last January, Jenner attended the 2018 Golden Globes, where she was both praised and ridiculed by social media over the state of her acne-riddled skin.
In a new video posted by Proactiv, Jenner recounts her experience on the red carpet, feeling as confident as ever in a dress she loved and then heartbroken by the negative comments about her skin. She then credits her fans, who praised her for her confidence on the red carpet, that helped her get through this "difficult" moment. "But at the same time, I do want it gone," says Jenner before promoting the product.
Not surprisingly, the internet had some things to say about Jenner's big reveal.
The way we see ourselves can have a major effect on our self-confidence and self-worth, so we praise Jenner for bringing her experience to light and showing the world that you can still be confident despite any skin condition you might be dealing with. But considering that we live in the age of #MeToo, and have things such as racism, homophobia, sexual abuse and assault, and gender inequality to fight to today, this announcement probably could have been approached with a little more sensitivity and less hype.