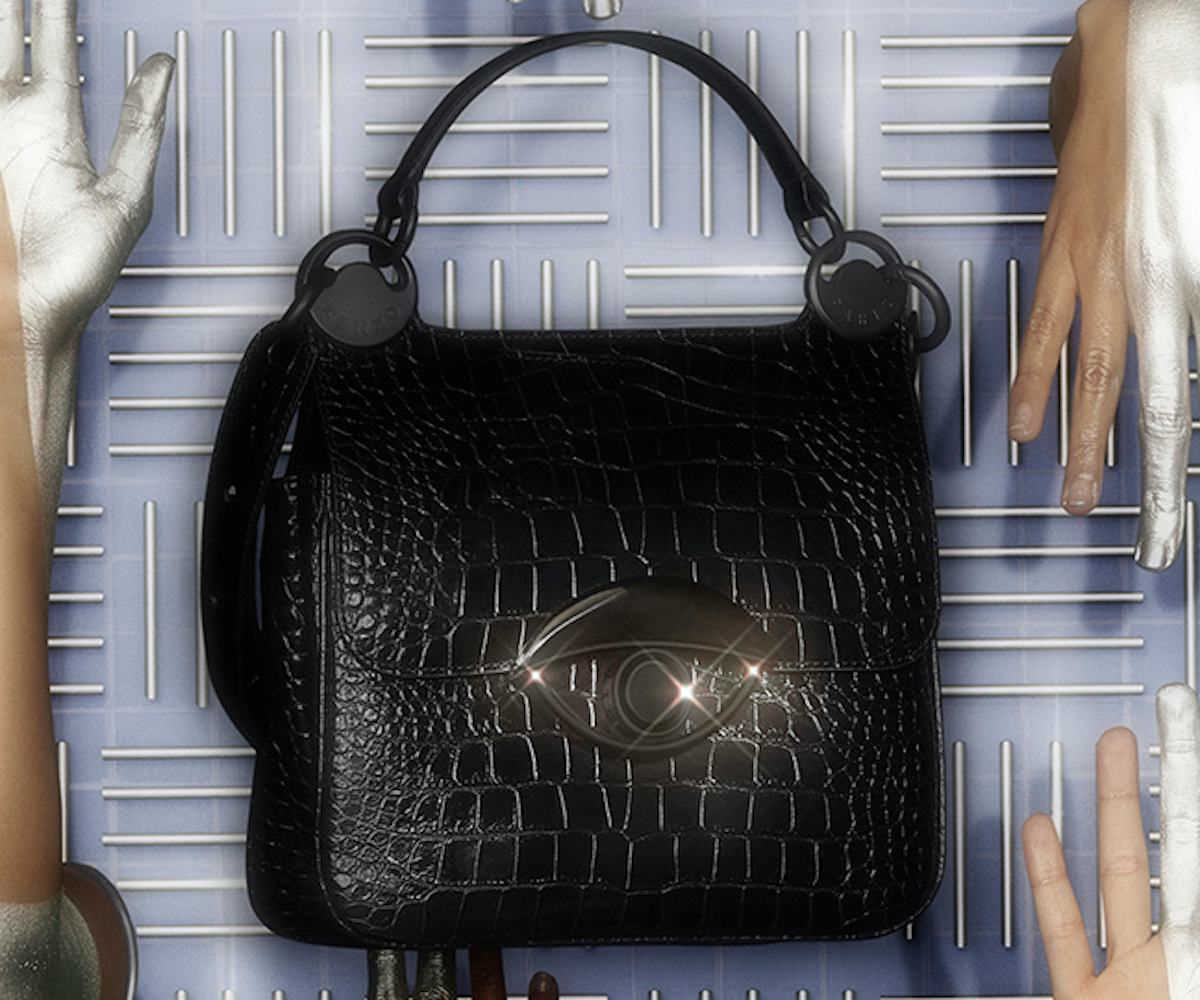 Photo courtesy of Kenzo
Kenzo Teamed Up With Astrologer Susan Miller For The Ultimate Mystical Bag Collection
Spin the Tali wheel of fortune to discover which style is right for you
Fall might feel ages away, but it's never too early to lock down our seasonal style vibe. And this year, legendary astrologer Susan Miller and Kenzo are here to help us discover it.
Kenzo's latest handbag style, the Tali, is inspired by the talisman, a magical object believed to bring its wearer good luck. The style, which first debuted on the brand's January Fall 2019 runway, features a minimalist top handle silhouette and the classic Kenzo eye motif, and will be available in a colorful assortment of styles and textures.
Starting today, you can spin the Tali wheel of fortune on Kenzo's website to decipher which bag is best for you. Susan Miller explains the unique properties of each style and color of the Tali, and how each of them is best suited for its wearer. For example, one might opt for a pale pink, smooth leather style to draw in a tender calm energy, while another might opt for an all-white style to evoke clarity of mind. To bring the collection to life, Kenzo teamed up with Madrid-based surrealist artist Filip Custic for the campaign, to help place the Tali in a delightfully trippy universe.
The bag will range in price, from $775 to $975, depending on material and size. Yes, this might be a splurge, but when you merge Kenzo and Susan Miller, how could anyone resist?
The bags are officially launching in September, but starting on Wednesday, April 10, a selection of core colors and styles will be available to shop now. Head on over to Tali.Kenzo.com to spin the wheel and find out which style is best suited for you, and check out the full campaign, below.