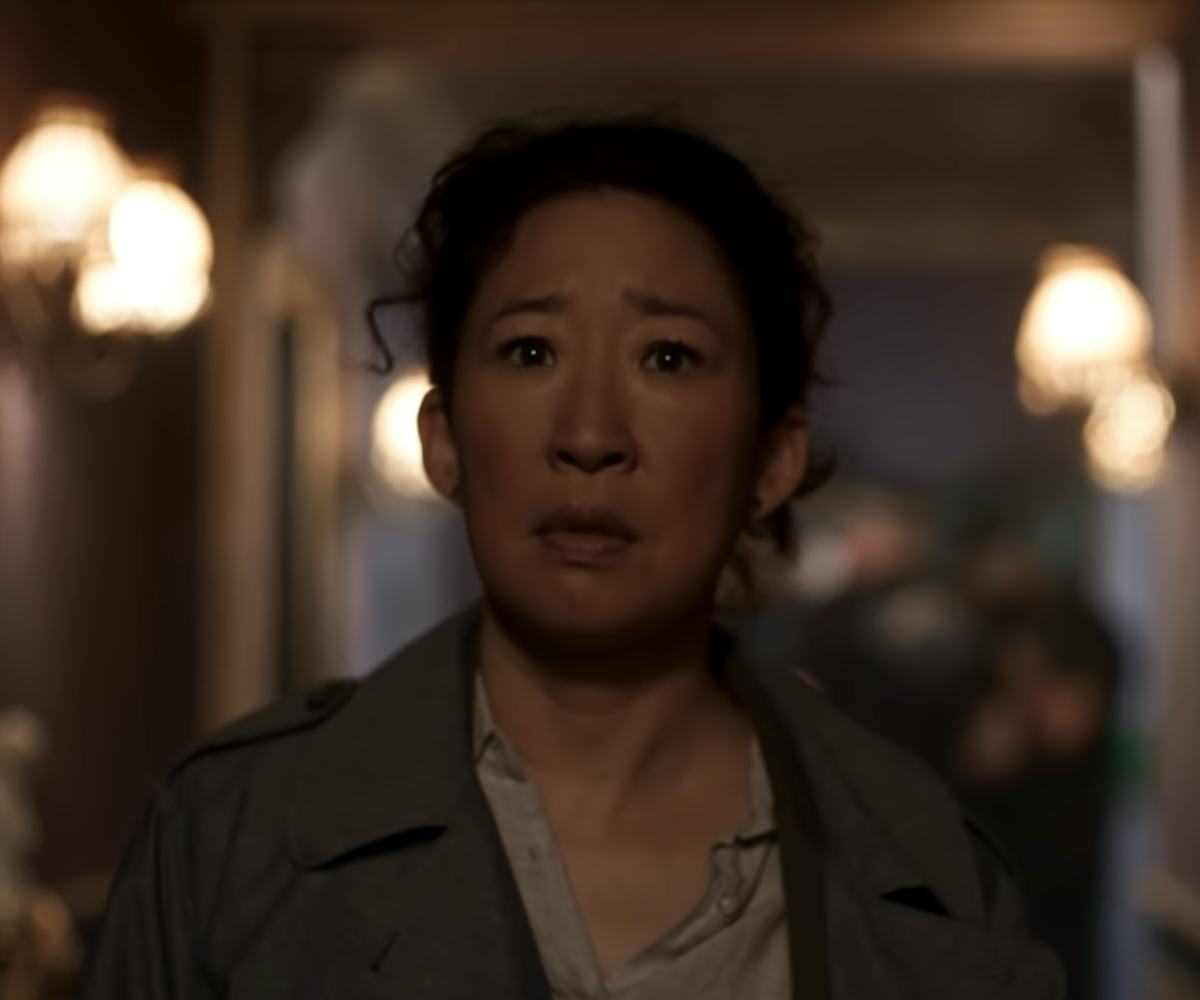 Screenshot Via YouTube
Eve And Villanelle Play An Obsessive Game Of Cat And Mouse In New 'Killing Eve' Trailer
Season 2 will be here soon
The first teaser trailer for the upcoming second season of Killing Eve just dropped, and it looks even more intense than the acclaimed debut season.
The trailer begins with Sandra Oh's Eve on the phone, looking nervous and scared. She tells the person on the other end of the line that she thinks she may have killed Villanelle (Jodie Komer), the assassin that she has a strange fixation with. As we focus in on her face, we see that the hand holding her phone to her ear is covered in blood.
The rest of the trailer shows the obsessive relationship that Eve and Villanelle have. Still recovering from the stab wound inflicted by Eve, and set to a moody cover of "Addicted to Love," Villanelle threatens to kill a man and sends Eve a rose decoration that spells out her name, among other creepy actions. As Villanelle herself says in the trailer, "Sometimes when you love someone, you do crazy things."
Season 2 of Killing Eve will premiere on April 7. Watch the teaser trailer, below.