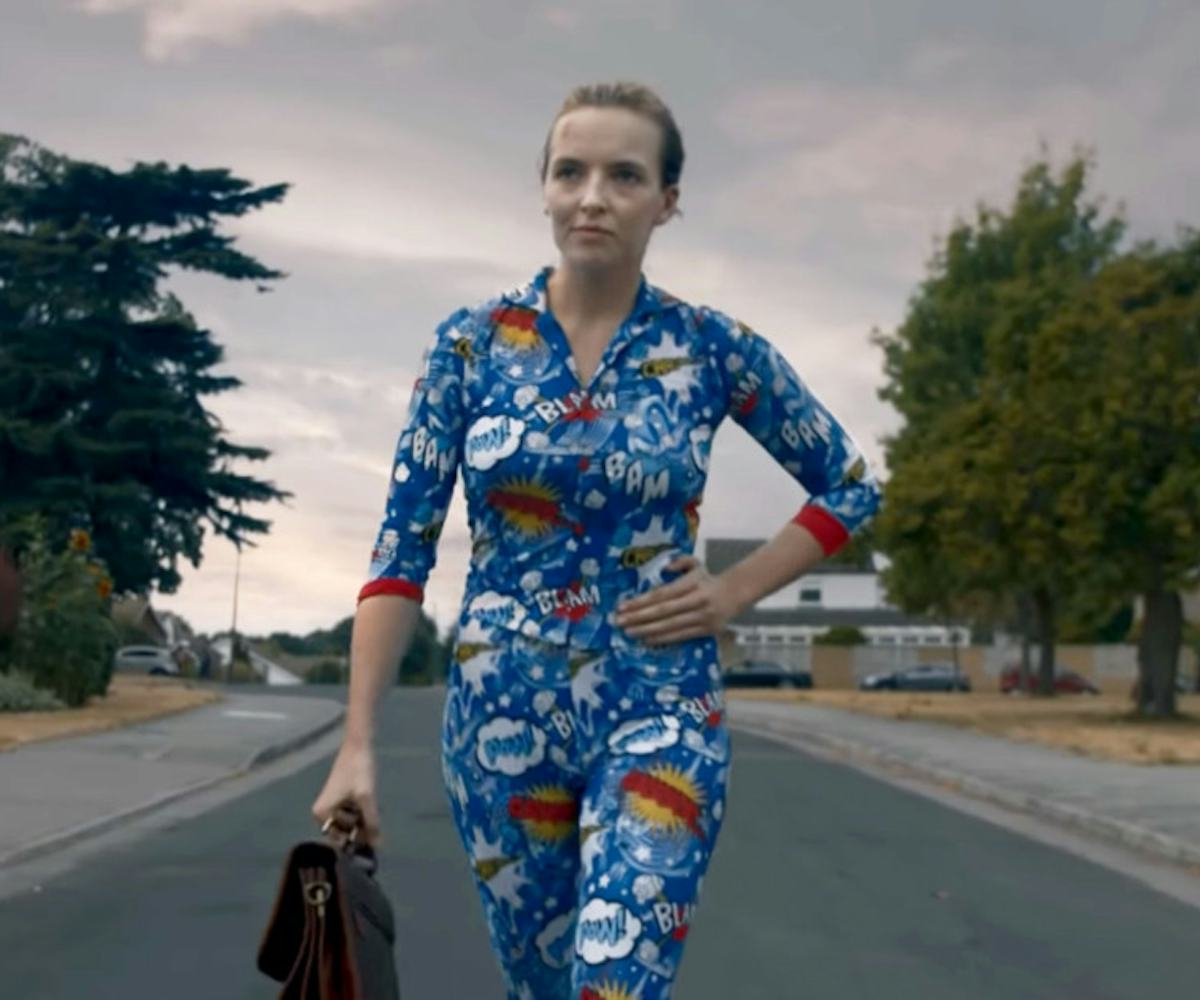 Photo courtesy of BBC America.
Villanelle Had To Wear Crocs In The 'Killing Eve' Season 2 Premiere & Hated It
Killing Eve'sVillanelle (Jodie Comer) might be one of the most complicated female characters on television, bested perhaps only by her nemesis Eve (Sandra Oh). She is a cold-blooded assassin who will kill at the drop of a dime, but she's not above the fashion rules that govern us all. In last night's Season 2 premiere, Villanelle was forced into an impossible situation involving a pair of Crocs, and honestly, I relate.
Spoiler alert: After last year's wild season finale that saw Eve put a knife through the abdomen of the same woman she's obsessed with, Villanelle is alive. According to a doctor, the stab wound is deep, but no major organs were hurt. This is all Villanelle needs to hear before she starts plotting her escape from the hospital she somehow found her way to. Her first plan of action involves dressing like a doctor to steal some medication. She has scrubs, she has the white coat, but she doesn't have any footwear. Then she sees them: A pair of white Crocs adorned with smiley faces and flower accents. But her reaction to having to wear them is pretty much the opposite of the shoe's sunny detailing. Just like that, the pain of her wound pales in comparison to the utter humiliation and degradation of this moment. And the internet was right there with her.
I know Villanelle is a psychopath, but she didn't deserve that.