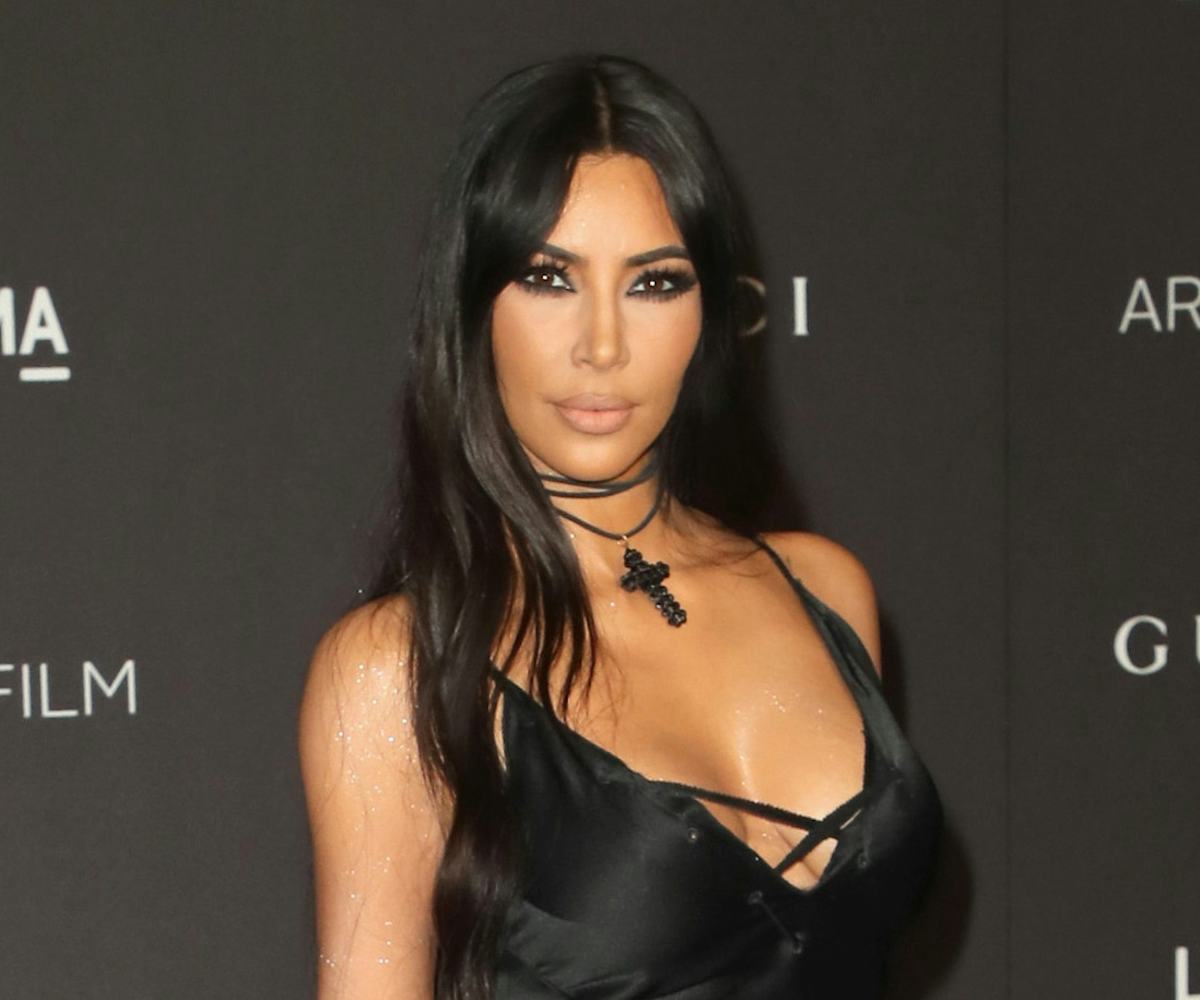 Photo by David Livingston/Getty Images
Kim Kardashian Explains How Her Bizarre Sinks Work
Earlier this week, Kim Kardashian gave the world a glimpse inside her and Kanye West's home, which turned out to be entirely devoid of color and almost free of any decoration. While the couple's architectural choices raised a bunch of eyebrows, arguably the most talked-about part of the home turned out to be the couple's bathroom sinks... which don't have basins.
In response to all the questions and theories, Kardashian posted an explainer of how the sinks work on her Snapchat. What was missed in Vogue's "73 Questions" video, where the sinks were first spotted, was the fact that, instead of basins, there are small slits that the water drains into. The surface also slopes down, so that the water flows easily into the slits. Apparently, the sinks were West's idea and created based on a drawing that he made.
Comedian Chelsea Peretti had a super-important question that remains unanswered, though: Where is the soap? And, where are the toiletries? No one can convince me that Kardashian and West don't have an expansive collection of beauty products.
Since we only saw a few rooms in the house tour, I'm holding out hope that there's an entire other section of the house that has other mind-boggling details, or at least answers to where everything is stashed.