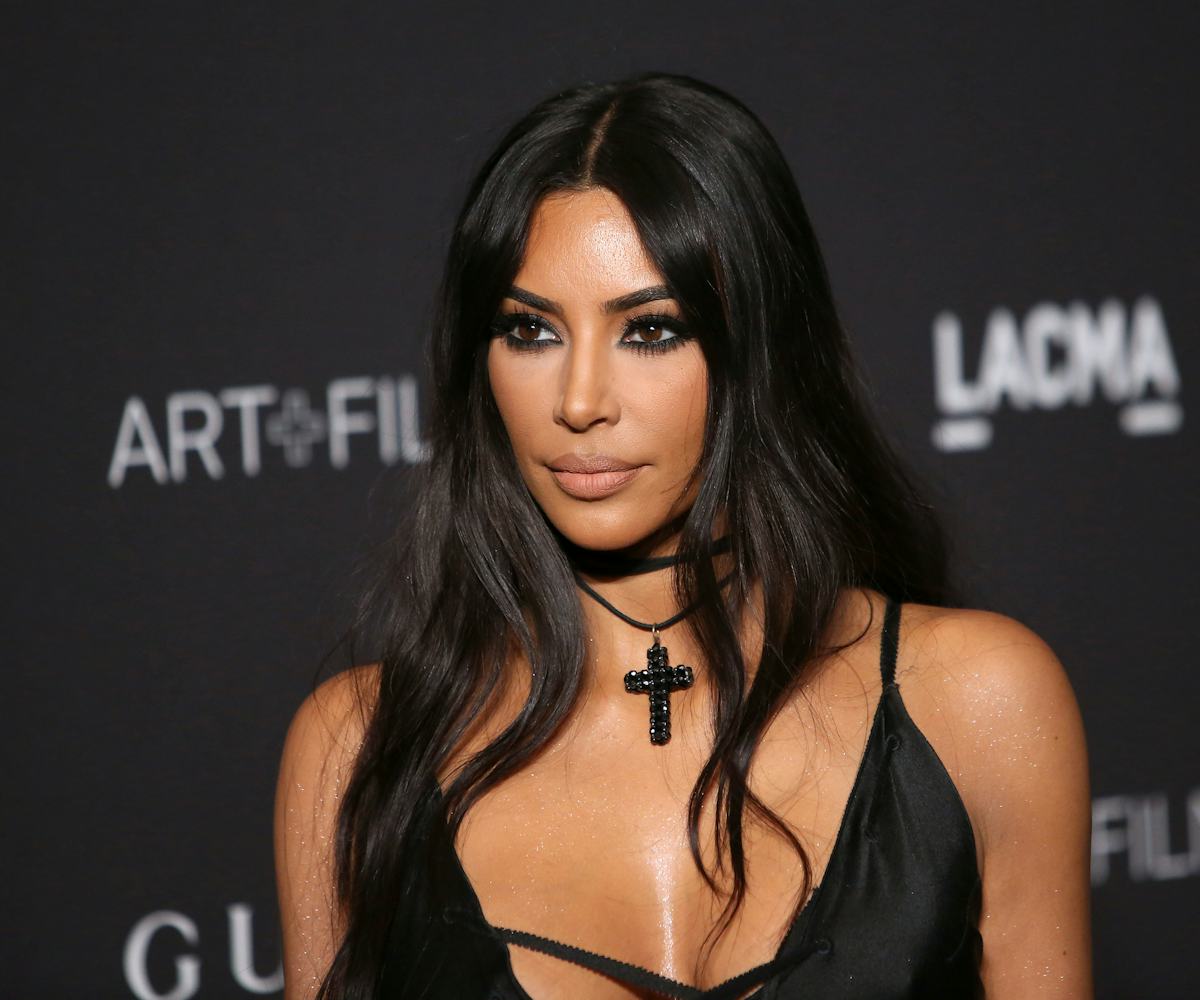 Photo by Jesse Grant/Getty Images
Kim Kardashian Suing Fast Fashion Retailer For Using Her Name To Promote Products
Kim Kardashian is suing fast fashion retailer Missguided, claiming that the brand uses her image to spark interest in and sell its clothing. This lawsuit comes a few days after a theory, that she may be selling her own vintage clothing designs to fast fashion brands so that they can rip them off, made its rounds on the internet.
According to The Hollywood Reporter, Kardashian's attorney Michael Kump writes that "Missguided systematically uses the names and images of Kardashian and other celebrities to advertise and spark interest in its website and clothing." Other celebrities that the brand has tagged on its Instagram include Cardi B and Dua Lipa, along with the other members of the Kardashian-Jenner family.
Kump uses the example of the Yeezy dress that Kim posted to Instagram, which was ripped off by the brand within a couple of hours. "Recently, for example, after Kardashian posted a photo on Instagram of a dress that was made for her... Missguided quickly responded with its own Instagram post... boasting that it would be ripping off the design within 'a few days,'" Kump continues. "Missguided purposefully inserted Kardashian's Instagram username (@KimKardashian) into its post to capitalize on her celebrity status and social media following in promoting the sale of its upcoming product."
Kump also draws attention to the fact that the brand uses Kardashian's name so much that it may lead others to believe that she works with the brand, which, he wants to make clear, she does not: "Missguided's U.S. website has included entire pages that are devoted solely to the sale of clothing inspired by Kardashian, and on which Kardashian's name and likeness are prominently used without her permission to promote the products."
Some are noting that it's suspicious that Kardashian is not suing Fashion Nova, as well, since the brand most recently ripped off a vintage Mugler gown that Kardashian wore. Though it may be harder for Kardashian to make any claims since timestamps have revealed that the dress was made before Kardashian premiered the dress.