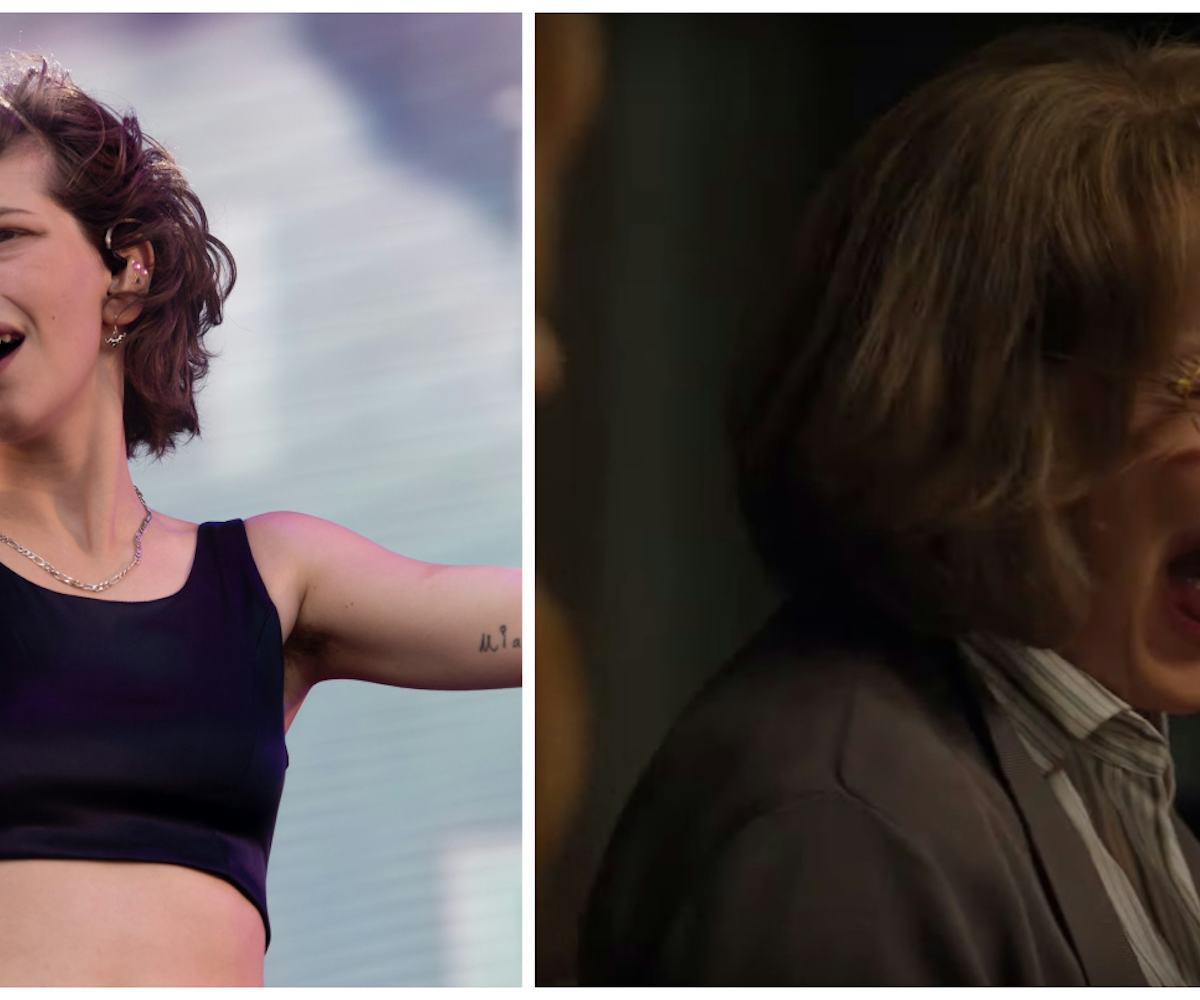 Photo via Richard Isaac/Shutterstock, Screenshot via HBO
King Princess Made A Remix Of Meryl Streep's 'Big Little Lies' Screaming Scene
This is my new favorite song
King Princess' debut album doesn't come out until this fall, but, until then, she's bringing us new "music" to hold us over. The singer created a house remix, sampling one of Meryl Streep's iconic scenes from the second season of Big Little Lies.
The scene KP lifted for the track is where Streep's character Mary Louise encourages Celeste's (Nicole Kidman) two sons to scream when they feel like screaming. It turns what was a pretty wild scene into a hilarious yet existential house track, with encouragement to absolutely lose your mind if you feel like it. This is meme humor wrapped up in a one-and-a-half-minute track, and I'm living for it.
Mary Louise's lines, like "Don't you feel angry?" and "We should scream," are repeated over a bumping track to hype you up and make you feel like yelling with all of your might. And, too, her actual scream is remixed to fit with the beat, so, if you're singing along, you'll get a little catharsis. The track also mixes in Celeste's plea for Mary Louise to stop screaming—"Mary Louise, please"—which is the what the title of the song, "Mary-Luiz (Plz Plz)," references.
Listen to your new favorite club banger, below.