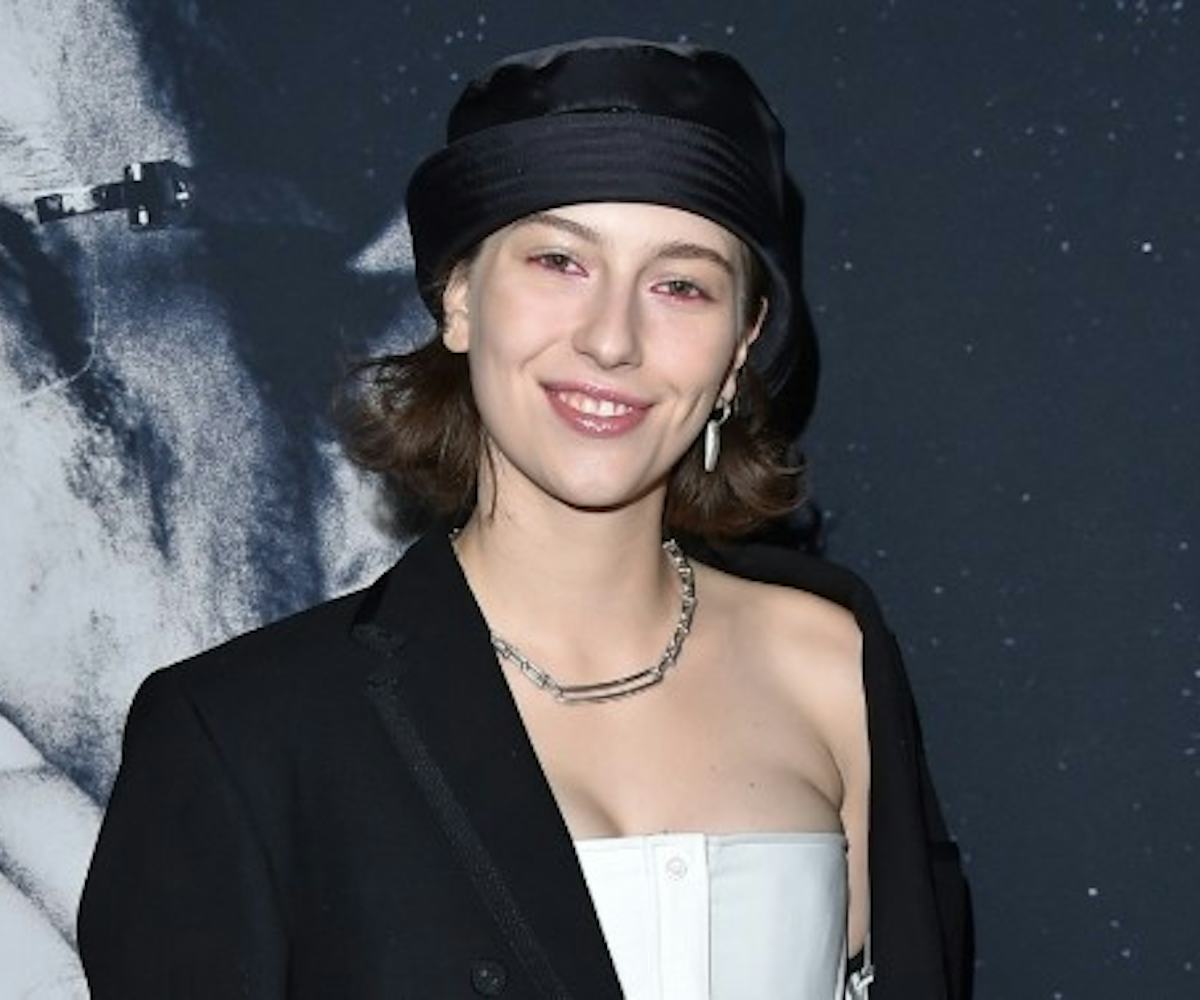 Photo by Axelle/Bauer-Griffin/FilmMagic
King Princess' Corsets Are Having The Best Month Ever
King Princess is having a moment with corsets this December. The singer attended the premiere of Uncut Gems in Los Angeles on Wednesday night wearing a pair of baggy jeans, an oversized blazer, and a white corset, but as she knows, it takes three to make a trend.
The night before on Tuesday, King Princess performed at the Cyndi Lauper And Friends: Home For The Holidays Benefit rocking a similar look, Prada bucket hat included. That time, she opted for a gold embellished corset underneath her black blazer. Since when did the singer start applying this go-to fashion uniform? It all started earlier this month, while she attended the premiere for The L Word: Generation Q, where she paired a white bustier with slim black pants, a blazer, silver chains, and checkered vans. Yes, King Princess will wear a corset with just about anything.
While she's busy wearing corsets at high-profile events, King Princess has stayed true to embodying the "cheap queen" who inspired her first album, whether she's walking the red carpet or not.
"The term 'Cheap Queen' was really embedded in my brain this whole year, because I am a pop star, and I think part of my whole appeal is that I love to be the 'messy queen' or 'cheap queen,'" she told Hypebeast earlier this year. "I like that feeling, that vibe of being a crafty bitch, you know? Just a little low-budget, but sexy. That was in my head this whole year, as I've stepped into photo shoots and fucking red carpets and shit like that. Remembering who I am and from where I came — I've always been that cheap queen."
See all of King Princess' most recent corseted looks, below.