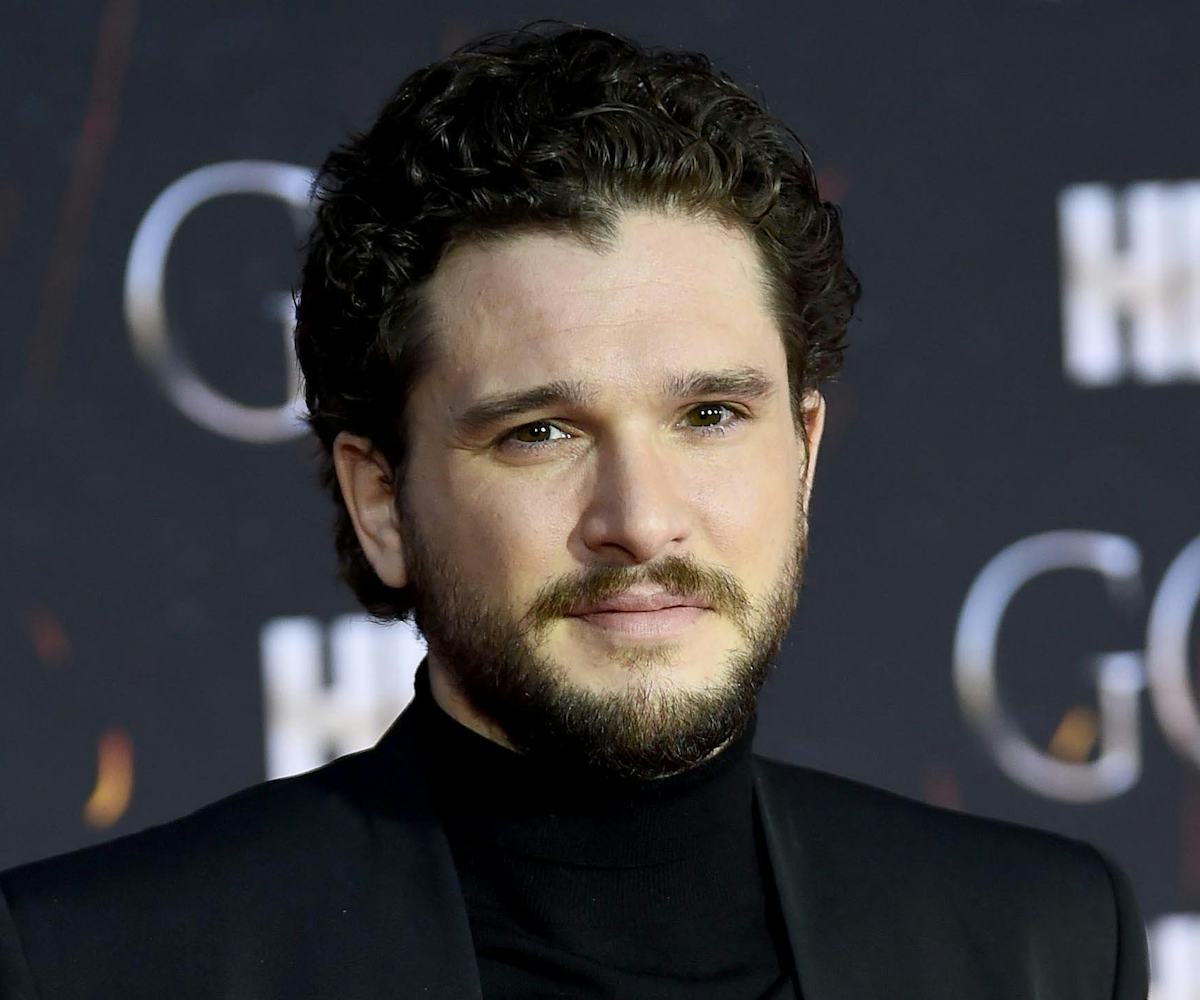 Photo by Dimitrios Kambouris/Getty Images
Kit Harington Almost Lost One Of His Balls While Riding A Dragon During 'Game of Thrones'
"In my head I thought, This is how it ends"
Kit Harington almost lost a lot more than the Iron Throne while filming the final season of Game of Thrones. According to an interview with NowThis News, the actor almost lost one of his balls while riding a mechanical dragon.
Harington revealed that the incident took place when he was filming the scene where his character, Jon Snow, takes a ride on Rhaegal for the first time in the Season 8 premiere. Since dragons aren't real (sorry), Harington was filming the scene, where Jon almost falls off the dragon and then swings around to pick himself back up, on a mechanical contraption.
"My right ball got trapped, and I didn't have time to say, 'Stop,'" Harington said in an interview. "And I was being swung around. In my head I thought, This is how it ends. On this buck, swinging me around by my testicles, literally." We see shots of the fake dragon he's riding in front of a green screen, and it does look pretty terrifying.
Luckily, his testicles remained intact through the near-disastrous event, and he's survived with quite the story to tell to unsuspecting journalists.