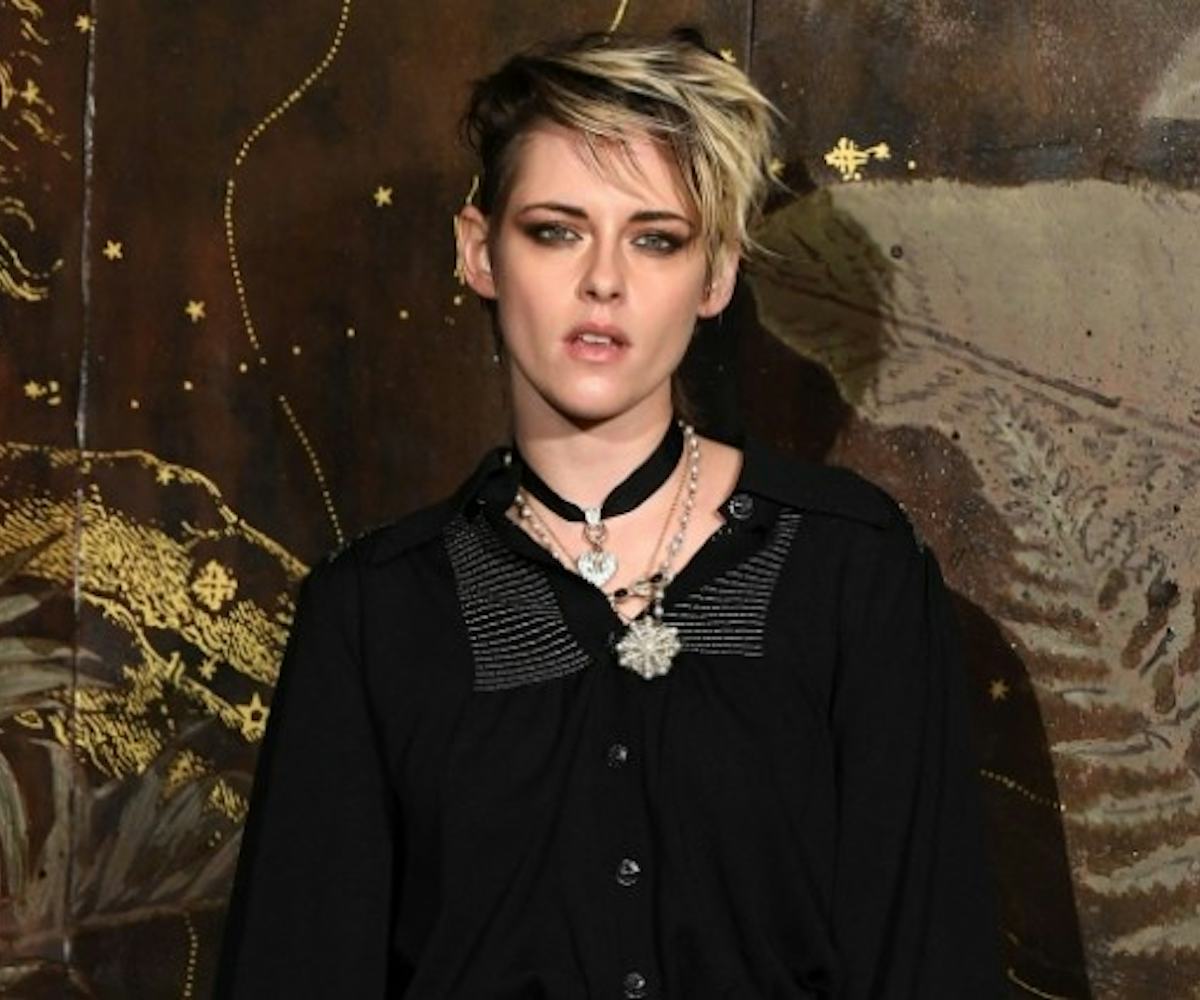 Photo by Pascal Le Segretain/Getty Images
Kristen Stewart Is Making Us Want To Wear Tights And Shorts Again
We're ready to revive this throwback look
Many famous faces attended Chanel's Métiers d'Art 2020 show — or, in layman's terms, Pre-Fall 2020 — in Paris on Wednesday, including Penelope Cruz, Lily-Rose Depp, and Margaret Qualley, but only one attendee wore shorts with tights. That one person was Kristen Stewart.
Stewart attended the show at Le Grand Palais wearing a black blouse and ruffled short shorts over top a pair of sheer black tights (all Chanel, of course). The brand ambassador has worked with the fashion house since 2013, and established a close relationship with its creative director, Karl Lagerfeld, who passed away in February.
"It's funny how he presents — so austere and so scary. He wasn't, though," Stewart told Vanity Fair this past July. "He was incredibly inviting—insanely, shockingly unpretentious. He liked what he liked because he liked it. He was a fancy motherfucker, but it was true to him. It's almost like he sensed he was intimidating, so he was like, 'No. To have a creative heart is daunting, but let's get it beating faster and harder.' He was always touching you while speaking to you. He never talked at you — if he was talking to you, he was usually holding your hand."
This is the first Métiers d'Art show for Chanel designed solely by Lagerfeld's right-hand-turned-successor Virginie Viard. It's also the first time the show has been in Paris, the home of Chanel, since 2016, as the majority of previous pre-collection shows took place in far-flung locales, such as Edinburgh, Scotland; Hamburg, Germany; Shanghai; Rome; and even Dallas and New York in the U.S. Top models and muses, including Kaia Gerber, Gigi Hadid, and Grace Elizabeth, walked the runway to debut Chanel's latest collection. Below, see some of our favorite looks.