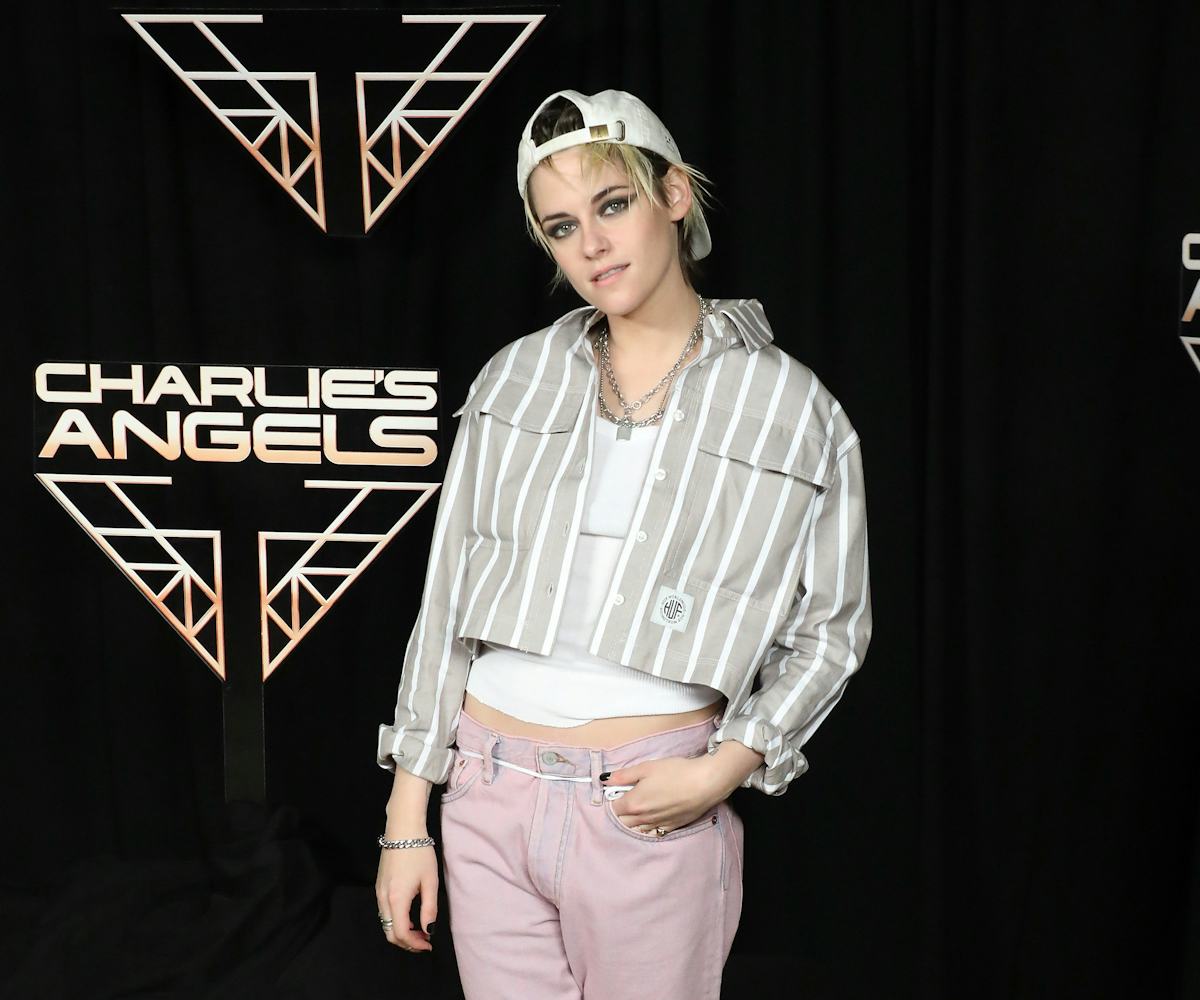 Photo by Taylor Hill/WireImage
Watch Kristen Stewart Survive "Hot Ones" With Her "Charlie's Angels" Costars
The actress downed spicy wings while talking personal style, dodging paparazzi and doing her owns stunts
Kristen Stewart stopped by Hot Ones, the show where celebrity guests are challenged by host Sean Evans to answer candid questions while eating progressively spicier chicken wings, to promote the upcoming Elizabeth Banks-directed Charlie's Angels reboot.
Donning a 'fit from her current favorite designer of choice, Acne Studios, the famously press-averse actress was a good sport as she gamely downed increasingly hot sauces, eyeliner smudging from spice-induced tears.
During the 23-minute long interview, the Los Angeles native addressed a number of topics, from her iconic style, to the allure of Calabasas, to doing her own stunts for Charlie's Angels. On the topic of the paparazzi, who have dogged Stewart for most of her career (and infamously caught her cheating on then-boyfriend Robert Pattinson with a married director), she said, "Don't give them anything," muttering with a laugh. "Fucking assholes."
As one of the rare actress who's led blockbuster franchises while maintaining her indie cred, Stewart is in a unique position to reflect on the state of the film industry. She told Evans that despite the fact that the business is shifting toward streaming and perhaps shrinking since its big studio heyday, she's confident that there will always be a passionate crew of creatives making and enjoying films.
"The Hollywood machine of it all, if it all came crashing down I still think there'd be us weirdos making weird little movies that we would be showing each other, and I'd love it," she said between bites. "I think there's a film culture that's not going anywhere, at least in my lifetime."
Stewart's Angels costars, Naomi Scott and Ella Balinska, joined her for the final and most lethally hot bites. Watch the whole thing below, and catch Stewart in Charlie's Angels, in theaters nationwide on Friday, or in the trailer for her new biopic, Seberg.