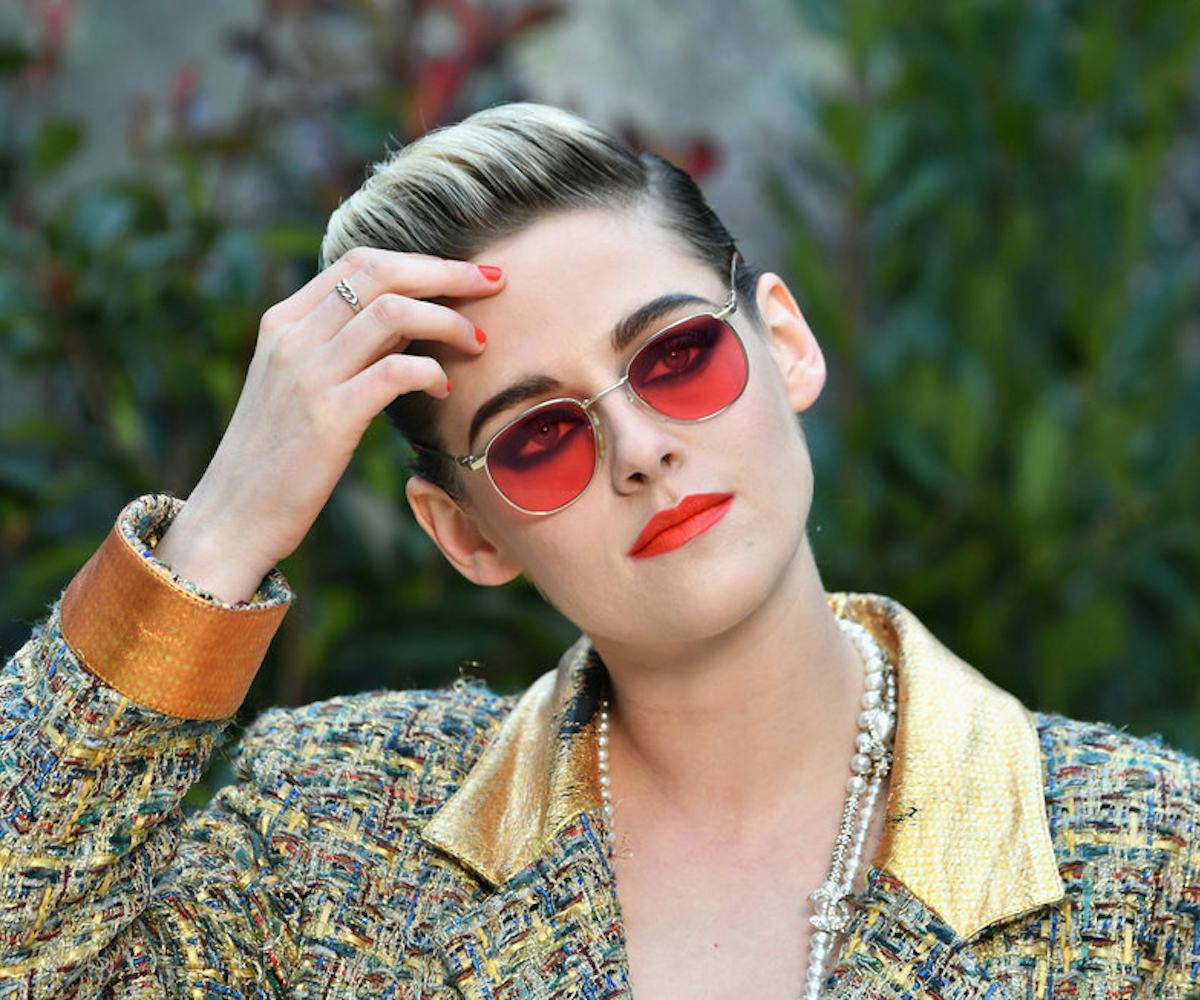 Photo by Pascal Le Segretain/Getty Images
We Are Obsessed With Kristen Stewart's New Hair
Kristen Stewart debuted an amazing new hairstyle today, and it's what our dreams are made of. Stewart attended Chanel's Couture Spring 2019 runway show in Paris on Tuesday, where she rocked a look I know I'll be seeing at every lesbian bar for the next year. Styled in a perfect pompadour, Stewart's two-toned hair was the perfect complement to her classic Chanel tweed jacket.
And, wow, that jacket—the whole outfit, really—is incredible. Taken from Chanel's Pre-Fall 2019 collection, it consisted of ombré leather pants, the aforementioned tweed blazer with no shirt underneath, and Doc Martens. Stewart accessorized with red-tinted sunglasses, red nails, and red nail polish, resulting in the most fiery look imaginable.
Truly, Stewart looks like every fuckboy I instantly fell in love with, but wish I'd never met, but in the best possible way.