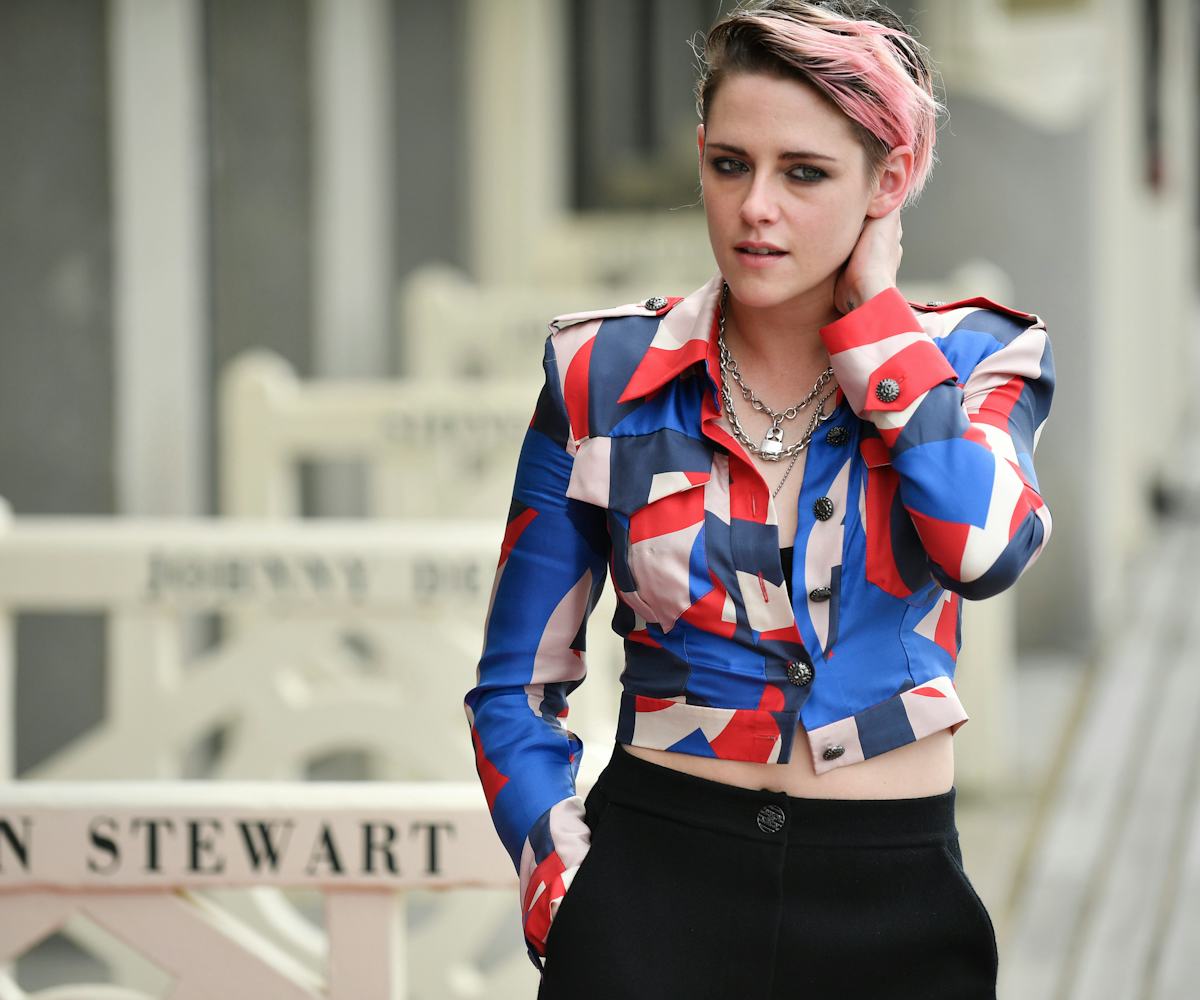 Photo via JULIEN DE ROSA/EPA-EFE/Shutterstock
Kristen Stewart Dyed Her Hair Pink
Kristen Stewart showed up to the Deauville American Film Festival in France with a new hairstyle, which is always sure to get my attention. She's dyed her hair a chill shade of washed-out pink, and I'm obsessed!
For a while now, Stewart has been keeping her hair cut short with a dye job that looks like she's purposefully growing her roots out—brown at the top and bleach blonde at the tips. She still has the brown roots, but what was once blonde is now the softest shade of baby pink.
This isn't the first time she's left me completely shook with her hair change. Last year, she debuted a pompadour which made me want to actually get my hair cut to match. And earlier this year, she dyed her hair a shade of orange for her Met Gala look which she matched with orange-bleached eyebrows; when she went bleach blonde again, she kept her eyebrows bleached.
This is the low-maintenance dye inspo I have been waiting for to change my hair up for fall.