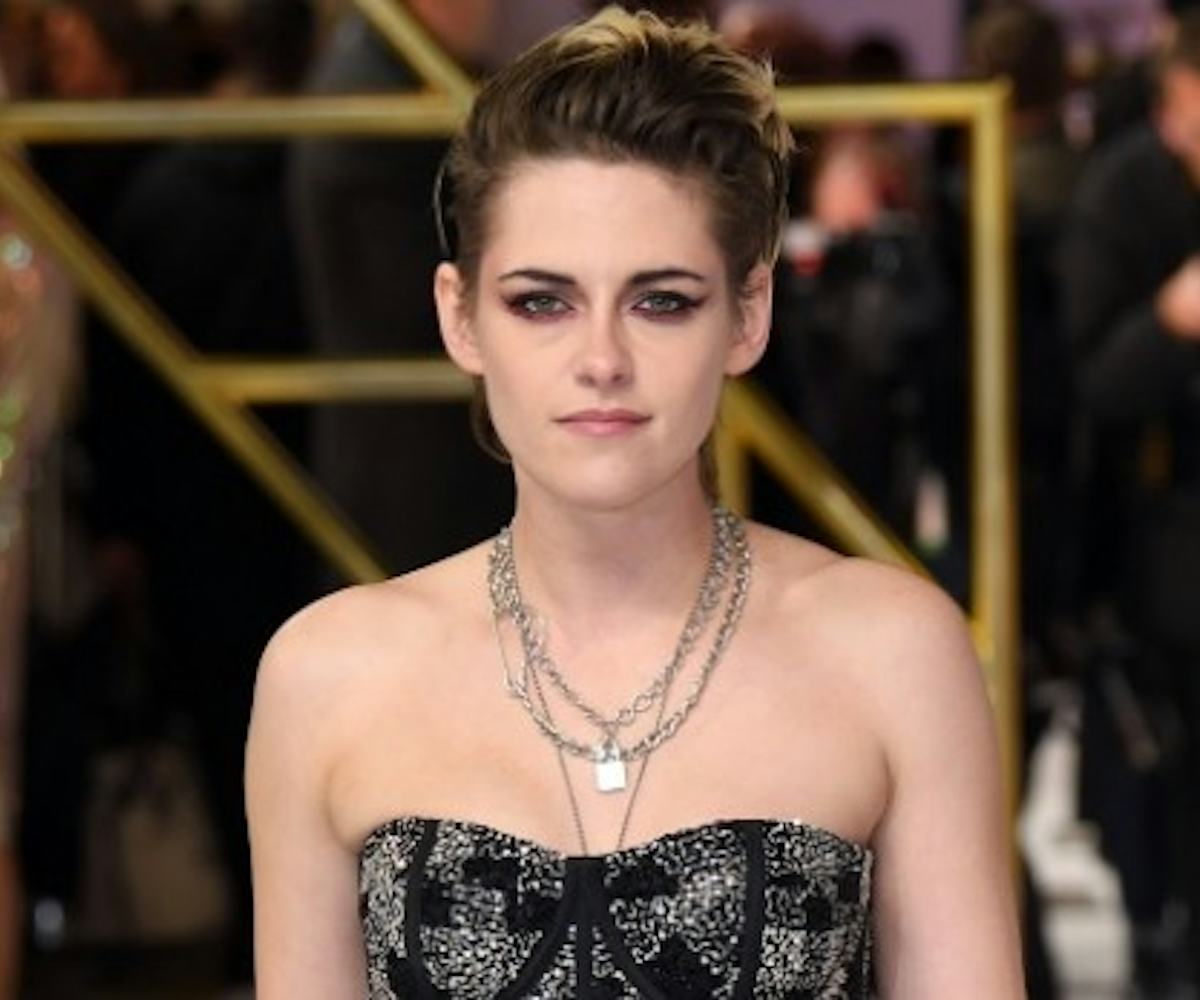 Photo by Karwai Tang/WireImage
Kristen Stewart Relatably Switched From Heels To Sneakers On The Red Carpet
Like... while she was still on it
Kristen Stewart continues to deliver on the Charlie's Angels press tour. The actress arrived at the film's London premiere on Wednesday wearing a silver-and-black plaid strapless Thom Browne gown, and even made the switch from her heels to Nike Cortez sneakers while on the red carpet. She gets it.
While the new Charlie's Angels reboot may not be doing... the best at the box office, Stewart has consistently knocked it out of the park on the red carpet. At the premiere in Los Angeles earlier this month, she sparkled in a Germanier rainbow cutout dress. In true Stewart fashion, her recent press style has ranged from gowns and leather bras to tweed sets and oversized suits. (Shout out to her stylist Tara Swennen!)
Back in 2017 Stewart spoke with Harper's Bazaar about growing up with a "tomboy" style, something that took her years to be proud of.
"Not all little girls are that way. And it actually really hurt my feelings, like badly," she said. "Like, I remember being in the sixth grade [aged 11] and [people would say] 'Kristen looks like a man. You're a boy,' or whatever, and I was so offended, horrified and embarrassed. Now I look back on it and I'm like, 'Girl, be proud of that!'"
See her full red carpet look (pre-sneaker switch), below.