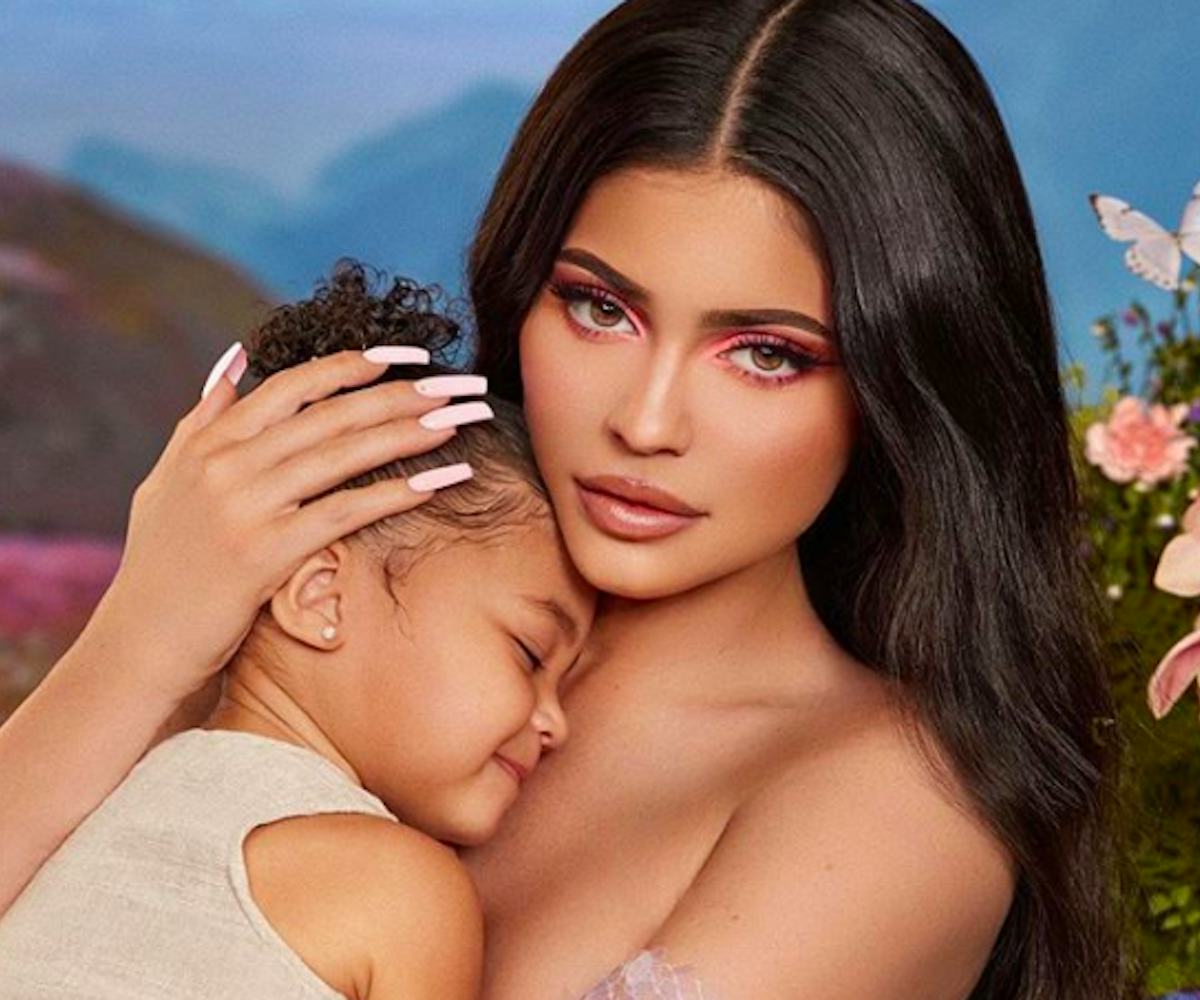 Photo courtesy of brand
The Latest Kylie Cosmetics Launch Is A Touching Tribute To​ Stormi
It comes with an adorable video
Stormi Webster is preparing for the launch of her first official beauty collection — with the help of her mom, Kylie Jenner, of course. After some not-so-subtle foreshadowing on Instagram, Kylie Cosmetics' Stormi Collection — set to launch on Feb. 1 on Stormi's second birthday — has been revealed. The makeup mogul shared the announcement over the weekend, along with a whimsical, rose petal-filled video starring the mother-daughter duo.
"I think I've been waiting for this moment since the day I found out I was pregnant," Jenner shared in the caption. "An entire collection by @kyliecosmetics dedicated to my beautiful daughter. I can't wait for the reveal!!!! You will fall in love."
The collection is one of Jenner's biggest, featuring a mini, nine-pan eyeshadow palette, pressed blush powder, three of the brand's now-iconic lip kits (including both matte liquid lipstick and lip liner), and a mini high-gloss collection, complete with six lip tubes. Each product is bundled in limited-edition Stormi x Kylie Cosmetics packaging, featuring pastel colors, clouds, butterflies, and Stormi's name stamped in large, bold glitter.
Jenner offered a closer look at the collection on her Instagram Story following the reveal, sharing individual product names and swatching the lip kits and palette. Despite being mini-sized, Jenner notes that this palette is one of her favorites, full of glitter shimmer and matte shades alike, with names like Stormi World, Butterfly Babe, and Baby Girl.
Arriving just in time for Valentine's Day next month, the product packaging is printed with "To" and "From" sections to rival a typical and incredibly less glam Valentine's card.
Prices have yet to be made public, but you can check out the full collection — and adorable campaign imagery — below.