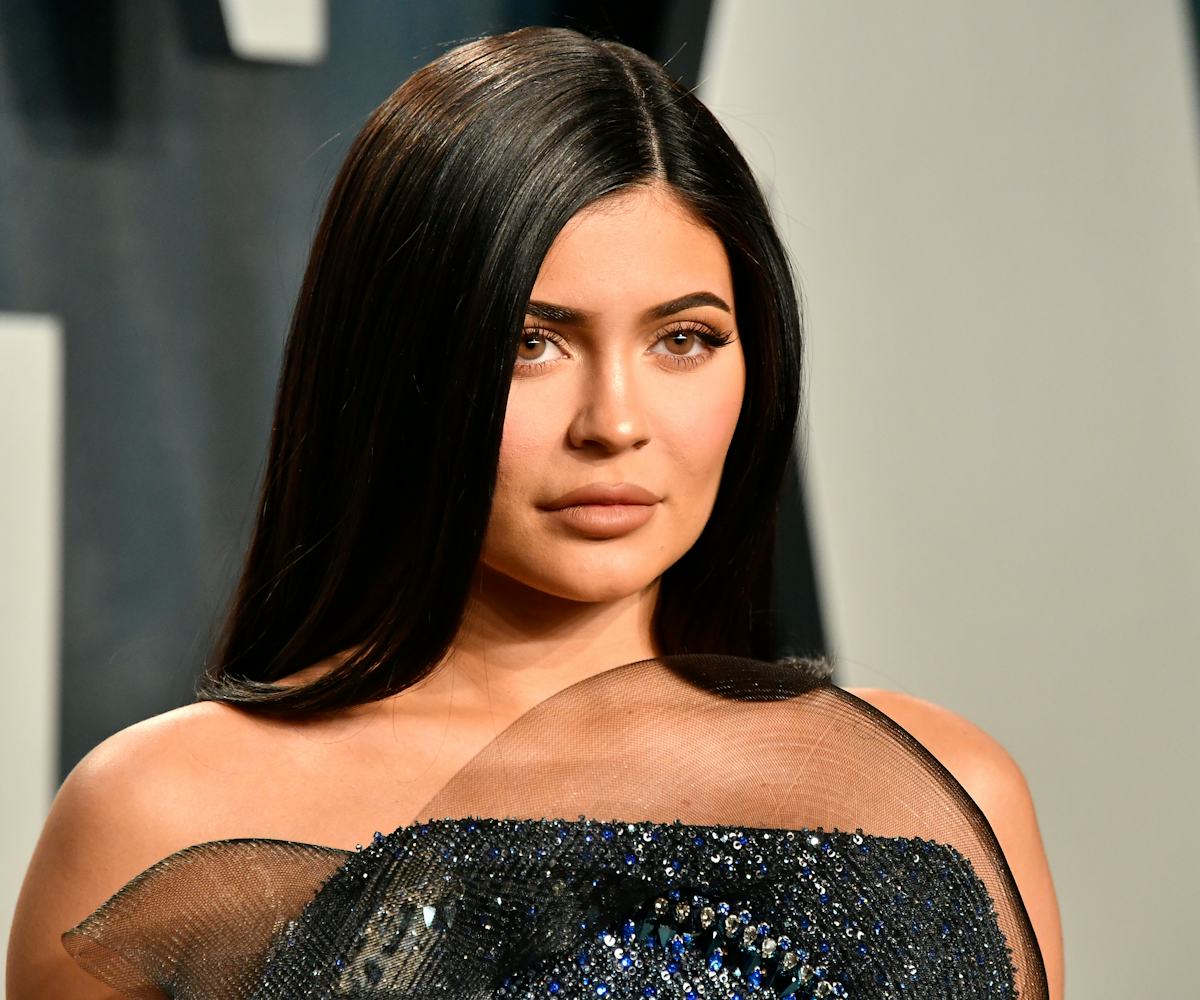 Photo by Frazer Harrison/Getty Images
Everyone Is Talking About Kylie Jenner's Toes — Including Kylie Jenner
We can officially add having an unusually short toe to the list of things that Kylie Jenner is known for. During her most recent vacation, which apparently also doubled as a bulk Instagram photoshoot, the Kylie Cosmetics founder shared a photo alongside her sister Kendall Jenner that truly got the internet going. While some were busy adoring their matching striped bikinis, others found something else to focus on, and noted the length of Jenner's middle toe.
Some Instagram followers immediately expressed concern regarding the toe's mysteriously short length, Buzzfeedreports. One person questioned, "So nobody gone notice her short toe?" While others turned to puns, writing, "Are you just toeing with me?" Unsurprisingly, Jenner saw the comments and did her absolute best — seriously, she went above and beyond — to address them.
The makeup mogul started by posting a zoomed-in shot of the toe in question with an exasperated emoji face. She later shared a video, zooming in on her feet and saying, "Everyone wants to come for my f*cking toes. By the way, I have cute ass feet." She went on to explain that in middle school, she broke the toe, and because there's little you can do to help a broken toe, she was forced to let it heal. Jenner went on to do some toe aerobics, stretching out her feet and saying, "This little guy is just out of place."
In the true spirit of sisterhood, she then attempted to deflect the attention to her sister's foot, sharing a zoomed in shot of the model's toes with a pointing finger GIF. "I'm sorry but wutttt," she wrote of her sister's foot. So far, the model has stayed out of the great toe and feet debate 2020, but only time will tell her she addresses her sister's shade.
See the photo that started the jokes, and Kylie's way of letting the world know she's in on them too, below.