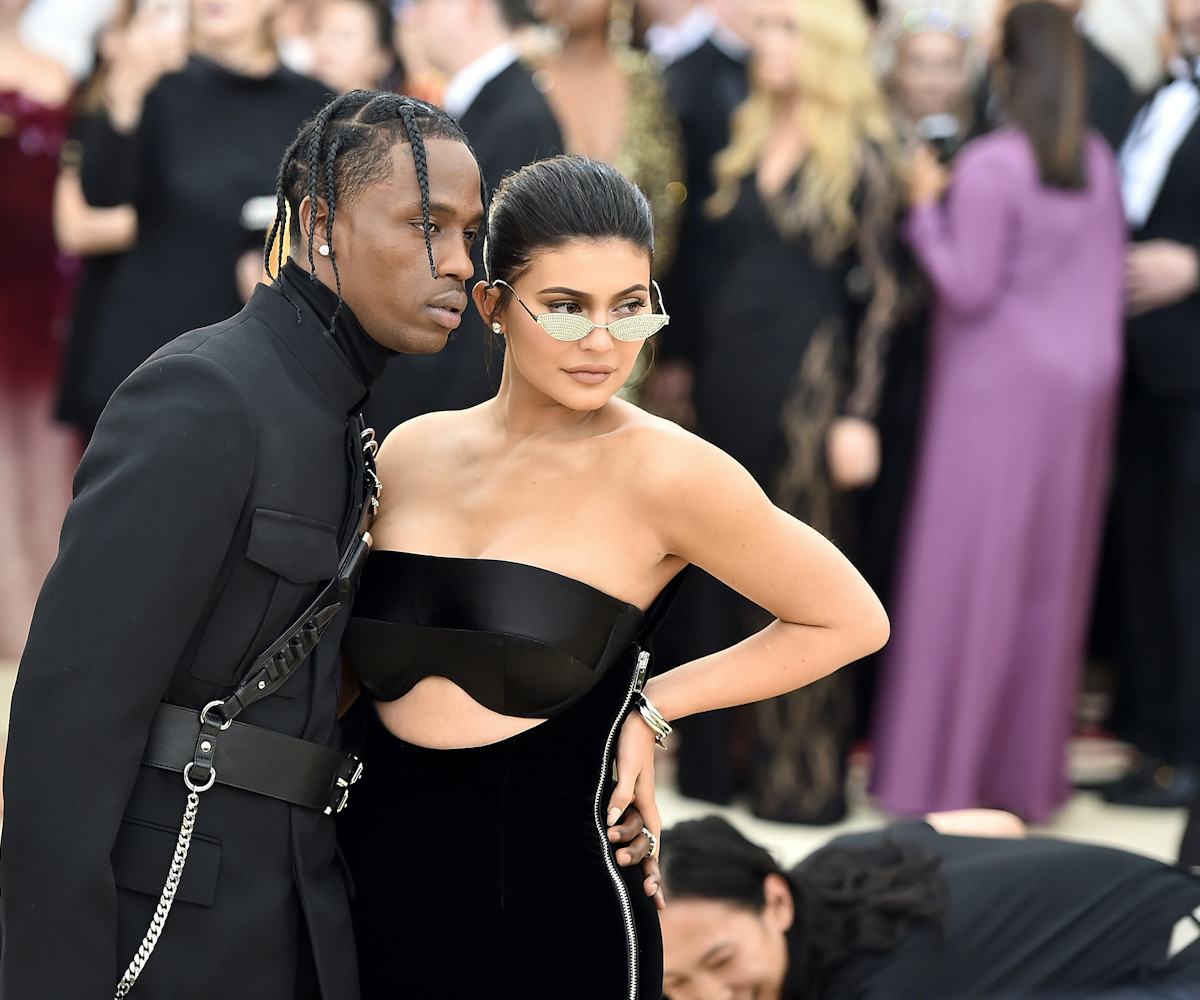 Photo by Theo Wargo / Getty Images.
Kylie Jenner Reportedly Thinks Travis Scott Cheated On Her
Just a week after her best friend Jordyn Woods has been revealed to be at the center of the Tristan Thompson-Khloé Kardashian cheating scandal
Kylie Jenner has found evidence that Travis Scott cheated on her, according to reports by TMZ. By their accounts, Scott was blindsided by the allegations after he flew into L.A. from the East Coast to surprise Jenner and their baby girl Stormi. Scott postponed his AstroWorld show in Buffalo, New York, on Thursday night, citing illness. But the powers that be at TMZ insist it's because he needed to deal with his relationship drama.
Just last week Jenner's big sister, Khloé Kardashian, also reportedly found out that her man, Tristan Thompson, cheated on her. The other woman in that news story is Jenner's very high-profile best friend, Jordyn Woods. When it rains, it pours in Calabasas, and it's probably only going to get worse.
Today, Woods is expected to give her first interview since the news broke of her alleged involvement with Thompson. She will appear on Facebook's Red Table Talk with Jada Pinkett-Smith and, according to early reports, is set to apologize to Kardashian. We're all going to need bigger mugs for this much tea.