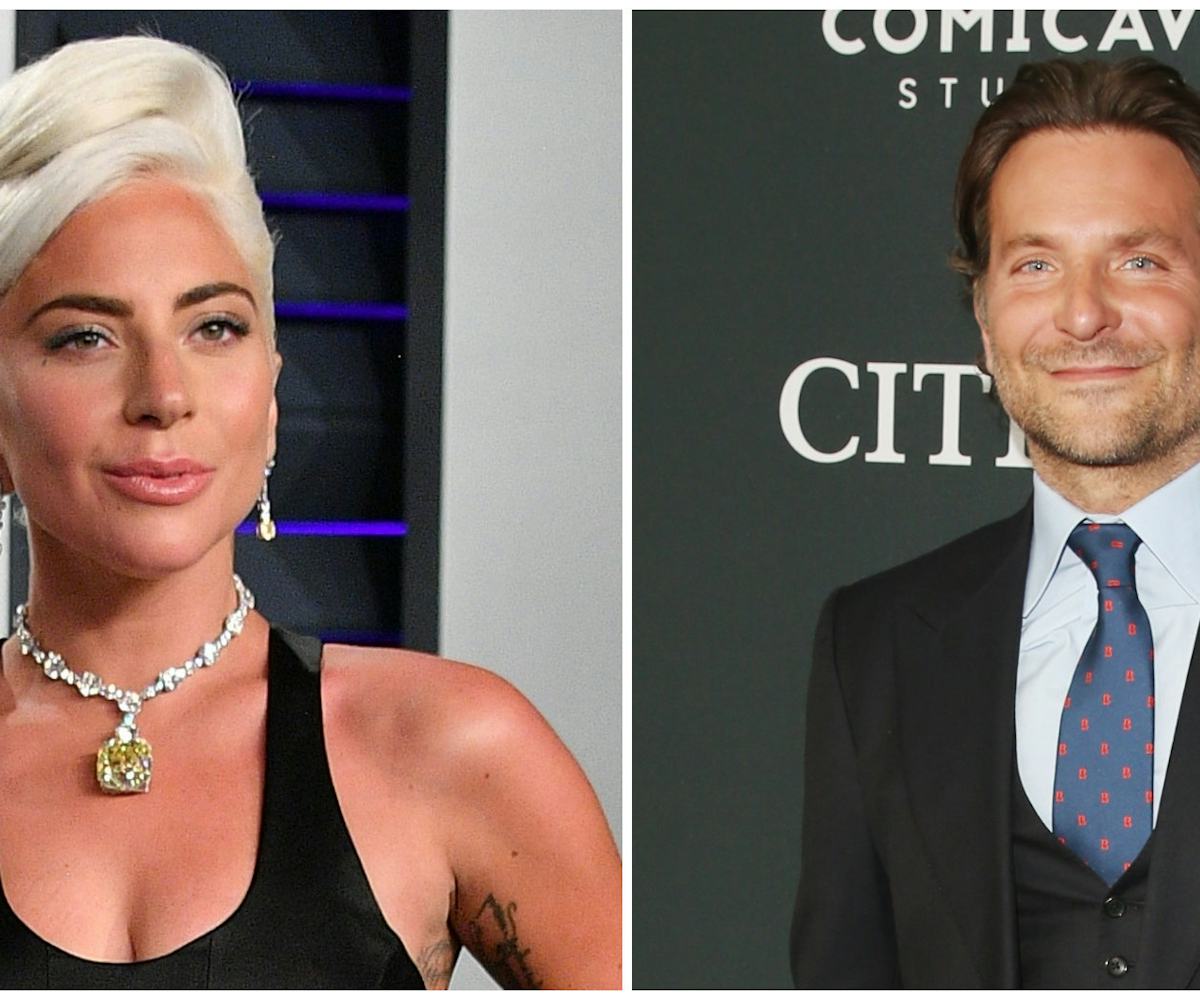 Photos by Dia Dipasupil/Getty Images, Jesse Grant/Getty Images for Disney
Don't Blame Lady Gaga For Bradley Cooper's Relationship Troubles
How many times do they have to say they weren't together?
Earlier this week, multiple sources reported that Bradley Cooper and his partner and mother of his child, model Irina Shayk, are having relationship problems and questioning whether or not to break up. This somehow led to many wondering if Cooper's A Star Is Born co-star, Lady Gaga, might be the reason their relationship is on the rocks.
Cooper and Gaga were rumored to have a romantic relationship due to their stellar acting in A Star Is Born, in which they play a couple, and the way they lovingly spoke about each other while doing press and accepting awards for the film. Many didn't believe that their onscreen chemistry was fake even though Lady Gaga literally said it wasn't authentic and that we "saw what [they] wanted us to see." But people have remained so unconvinced that two sources close to Gaga have had to go on the record to assure people that she's not the reason for Cooper and Shayk's troubles.
One source told Us Weekly that Shayk and Cooper's problems have "nothing to do" with Gaga, and another said that there was "nothing romantic" between them. You'd think that—on top of Gaga herself asserting that she and Cooper are strictly platonic—would make the rumors go away. But nope.
Lady Gaga should not have been brought into this conversation, that should only concern Cooper and Shayk, at all. Sometimes people grow apart. It's not anyone's fault, and, especially, not Lady Gaga's.