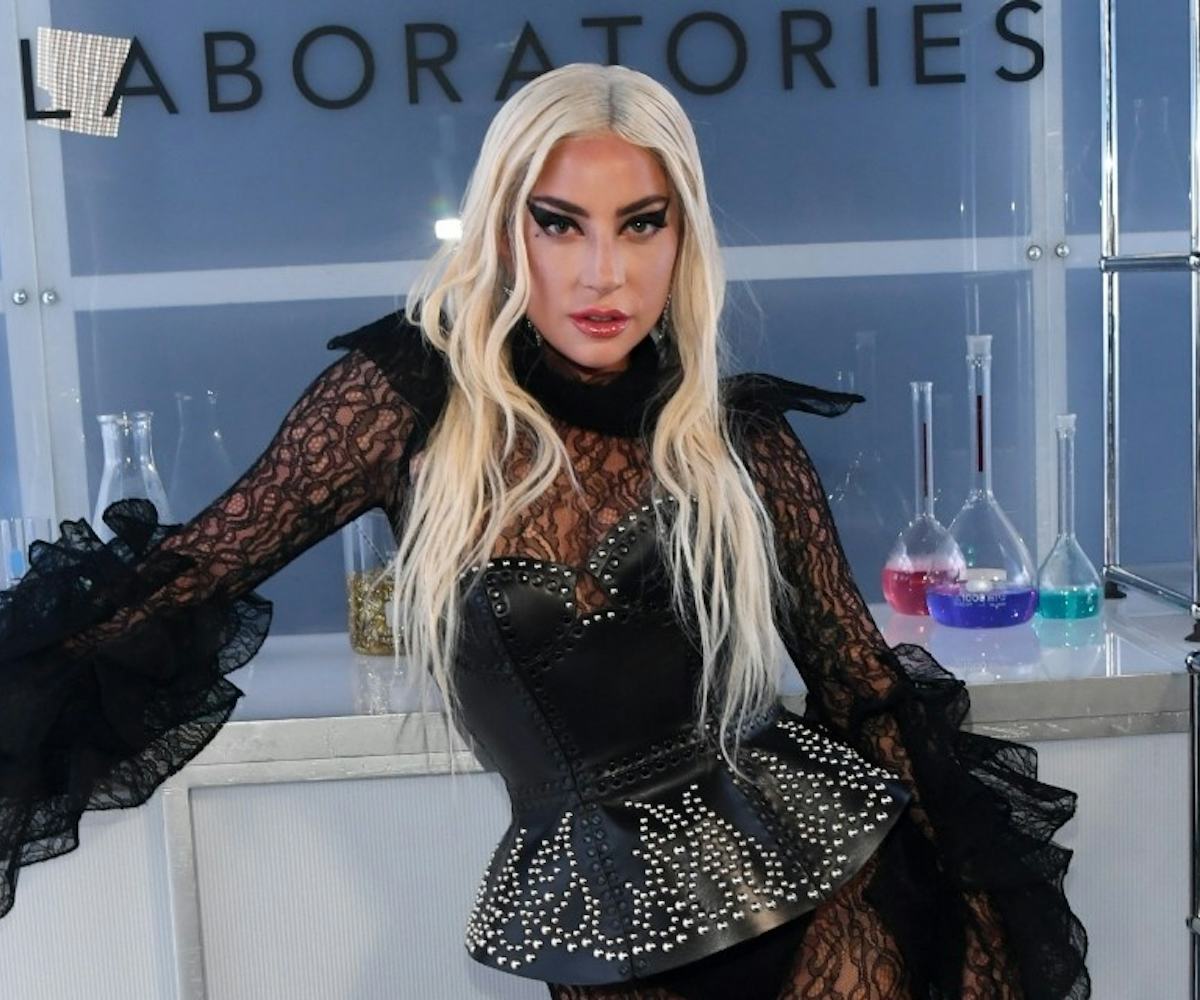 Photo by Kevin Mazur/Getty Images for Haus Laboratories
Lady Gaga's New Lipstick Is Already Number One On Amazon
The success continues for Haus Labs
Lady Gaga's holiday collection from Haus Laboratories is already blowing up. On Monday night, she launched "Burlesque," a limited-edition shimmering red lipstick on Amazon and less than 24 hours later, it's already become the number one selling lipstick on the site.
Haus Labs, Gaga's first foray into the cosmetics industry, has been a success since it launched back in September. In addition to climbing the Amazon charts, the brand's liquid eyeshadow set nabbed a coveted spot on Oprah's annual favorite things list. Earlier this month, Oprah posted a YouTube video of Gaga doing her makeup while Gaga posted a selfie with Oprah, who was holding a Haus Labs shopping bag, on Instagram. It's probably safe to assume those swatches on Gaga's arm are from the now Oprah-approved liquid shadows.
Since Gaga and Oprah are now best friends, the media mogul recently interviewed her for Elle's December 2019 issue, where they spoke about her decision to launch Haus Labs.
"I felt that I had the platform and had built the foundation around what I stand for, so that when this company came out, it would be a rebellion in a kind way against the status quo of beauty as it is today, which is in many ways on social media, a competition," she said. "It's a beauty pageant in a lot of ways. This company exists in an influential space in culture where we say, 'Our Haus. Your Rules.' And everyone is welcome—all gender identities."
The rest of the holiday collection, called Cosmic Love, is available on Amazon, and also includes a new metallic cream eyeshadow formula, as well as liquid lip kits.