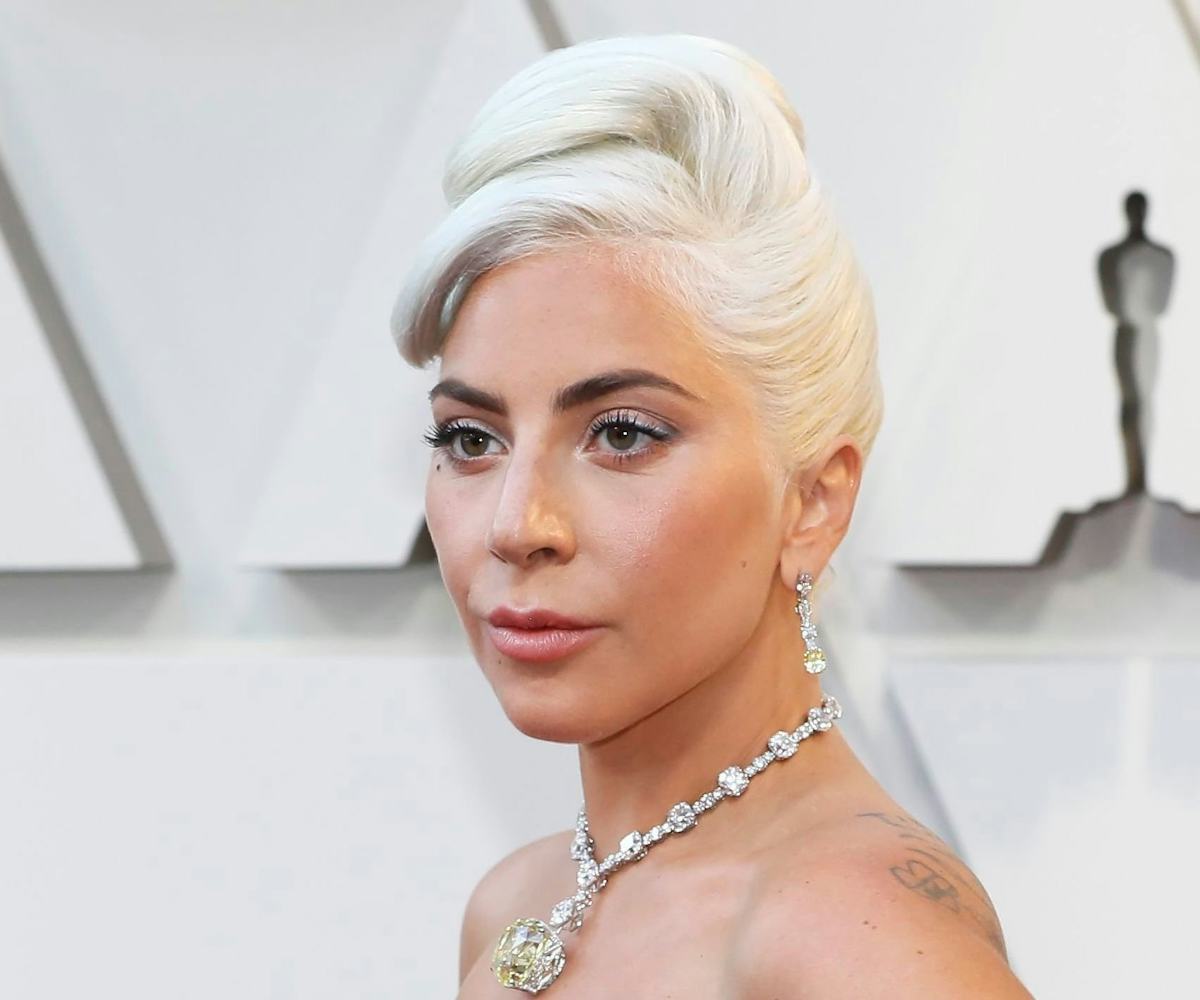 Photo via ETIENNE LAURENT/EPA-EFE/Shutterstock
Lady Gaga Is Being Targeted By Russian Trolls​ On Her Instagram
Even though Lady Gaga and people close to her have stated numerous times that she and Bradley Cooper have nothing romantic going on following their performance in A Star Is Born, people are continuing to blame her for the breakup of Cooper and Irina Shayk. According to Daily Mail, she's now being targeted by Russian users on her Instagram who are flooding her comments with demands for her to "give Bradley back" to Shayk, who is Russian.
The comments, which are mostly in Cyrillic, allegedly accuse Gaga of "stealing" Cooper from Shayk and blaming her for the breakup, which is ridiculous seeing as Gaga denied having a relationship with Cooper and the breakup between Cooper and Shayk was reportedly "amicable."
According to the Daily Mail, the comments are mostly from "women who feel Shayk has been slighted." "Not written a comment to Gaga? You are not Russian then," one comment reads, if the publication's translation is correct. Others reportedly compare the two women's looks, with another comment reading, "Our Irina's legs are still longer."
"I didn't like this Gaga from the start," reportedly read another comment. "She has no photos with bears, she doesn't know how to start a (nuclear) reactor, (and) kids will stop drinking vodka listening to her music."
Though some of the comments are more lighthearted than others, Gaga shouldn't be brought into this narrative in the first place.