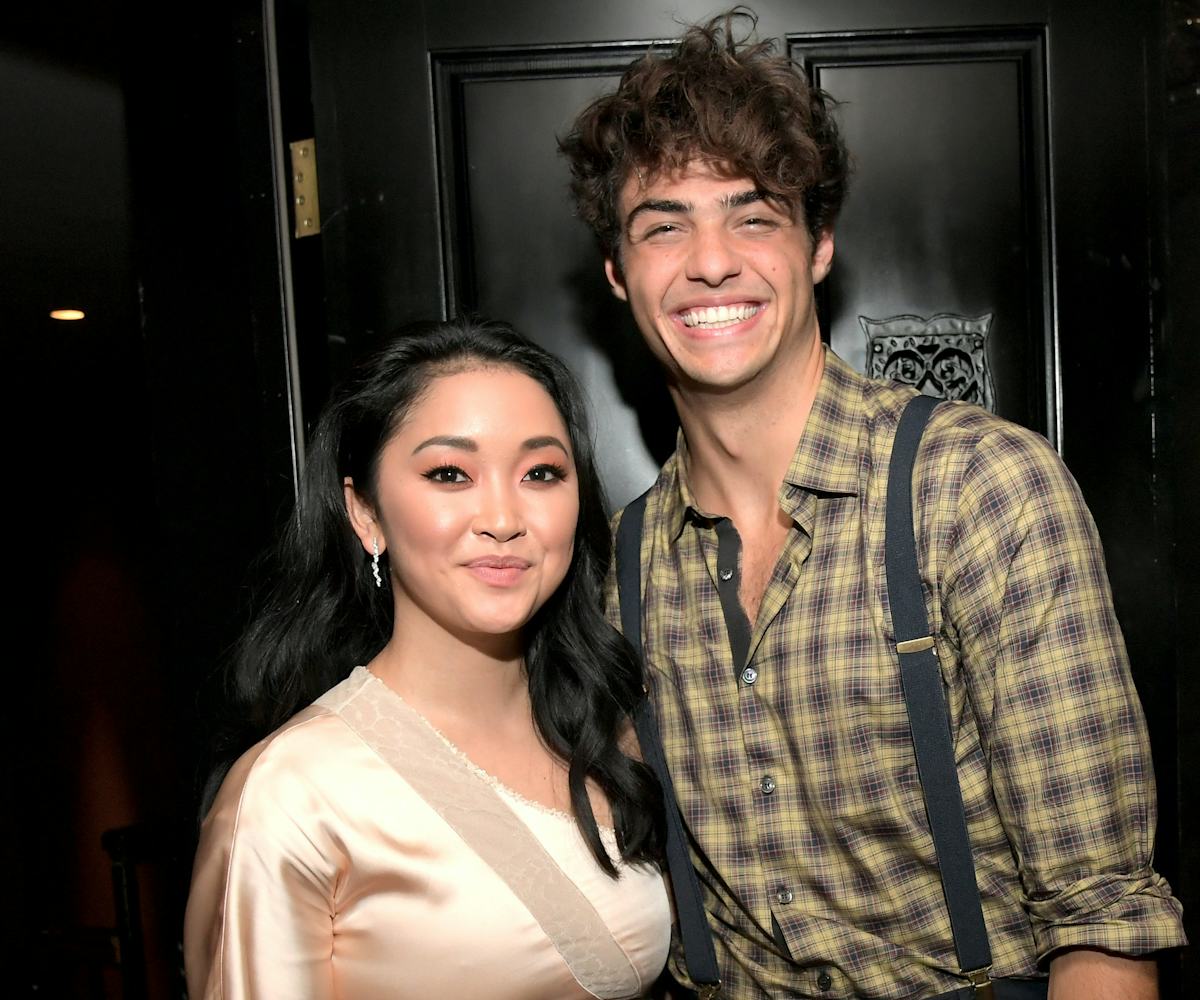 Photo by Charley Gallay/Getty Images for Netflix
Noah Centineo Thanked Lana Condor's Lips For Their MTV Award Win
Give them a round of applause!
At the MTV Movie and TV awards last night, Noah Centineo and Lana Condor won an award for "Best Kiss" for their, erm, performance in To All The Boys I've Loved Before. And, during their acceptance speech, Centineo gave a callout to Condor's lips.
Condor started off their acceptance speech with a thank you to the fans for loving and supporting the movie, saying, "This is all because of you guys, the fans." She also thanked Centineo for "being an amazing partner."
While Centineo agreed with Condor's sentiment, he then chose to call out his acting partner in a different way. "Thanks to Lana's lips," he joked. To be fair, her lips *were* the star players in the scene they won for. And apparently, they deserve some hype.
Condor ended their speech on a serious note. "Kiss who you wanna kiss, love who you wanna love and don't let anyone tell you otherwise," she said. Now, I'd like to thank her lips for uttering this perfect sentiment.