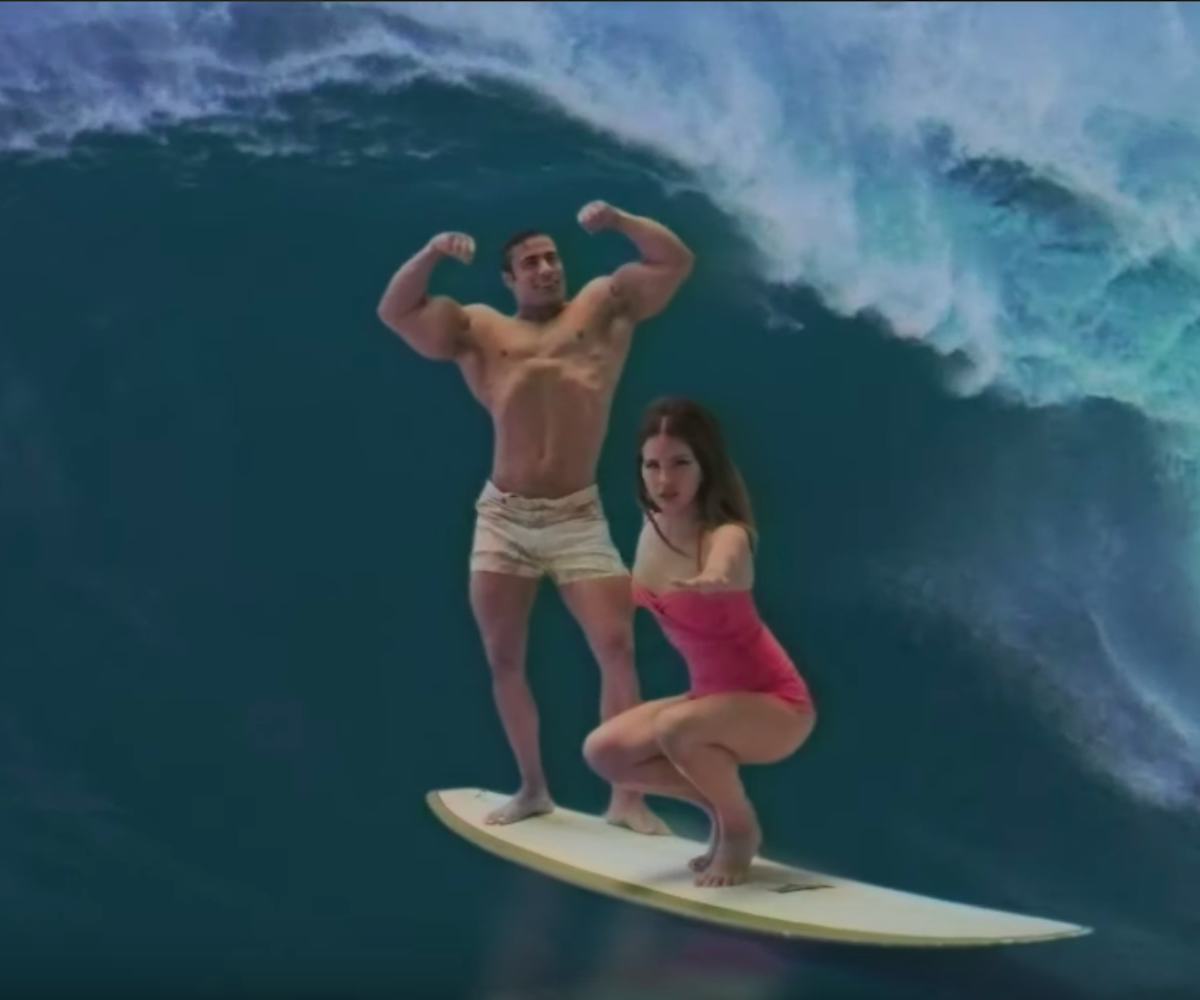 Screenshot via YouTube
Lana Del Rey's 'Norman Fucking Rockwell' Trailer Is A Retro Summer Dream
Can Lana teach me how to surf?
Lana Del Rey released a vintage-looking trailer for her forthcoming albumNorman Fucking Rockwell. In the beginning of the video, Del Rey fake-surfs on some green-screen waves with a male bodybuilder behind her, wearing a very '60s bouffant and makeup look with a one-piece swimsuit, as ads announcing the new album appear. After a while, the two tumble off their surfboard as the illusion breaks, leaving them on the ground in front of a film crew. Then, Del Rey is transported to an actual beach, looking very much her usual self as snippets of songs from the new album play.
The singer reveals herself to be an actually good surfer in a portion of the video where "Venice Bitch" plays, and she swings around wearing shorts that have patches reading "lust" and "wrath" (which, where can I cop?!) while we hear her cover of Sublime's "Doin' Time." As the sun goes down, we see her puttering around a marina on a ship called the Wipeout while "Mariner's Apartment Complex" plays over her.
We also get a glimpse at some of the visuals we can expect from the upcoming album: As the title track plays, we see what looks to be behind-the-scenes footage from a photo shoot. Watch the full video, below, to, erm, tide you over until the album is released on August 30.