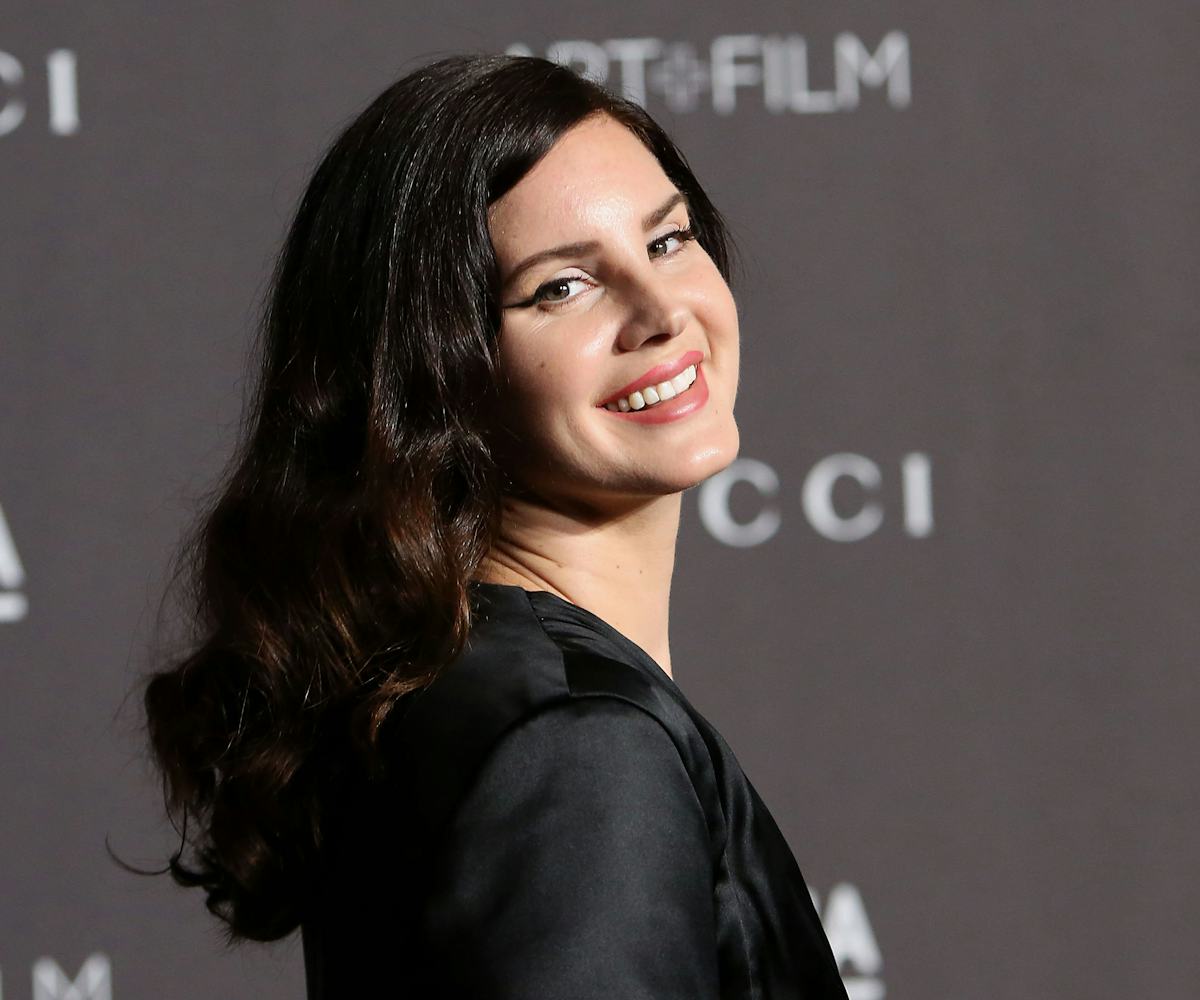 Photo by Jesse Grant/Getty Images
Lana Del Rey Has A New Birth Chart, And Now Everything Makes Sense
Or not at all, depending on which camp you belong to
Lana Del Rey has officially set the record straight on her birth chart details. She's a Cancer sun, not a Gemini, thank you very much. Considering we've long thought she was a Gemini, fans are rightfully freaking out about the news, both celebrating and disputing the claim.
Many were quick to say that her being a Cancer makes so much more sense. "How on earth do you think she'd have so many emotions poured into her music being a Gemini," wrote Twitter user @delgreys. Others aren't so pleased or convinced.
Del Rey previously stated that she was born at 2:46am in New York City, which would make her a Gemini sun, but has since corrected herself to say she wasn't born until 4:47pm, which would make her a Cancer. She's a Cancer sun, Leo moon, and Scorpio rising, according to a new natal chart made for her. She had previously stated that she was a Taurus rising, but this also changed with her updated birth time.
After seeing that she has Cancer and Scorpio in her chart, which are both water signs, NYLON's senior entertainment editor Sesali Bowen joked that "I bet she cries 14 times a day." That's funny, because it's about how much I cry when I listen to Del Rey's music. But then again, I'm a Scorpio myself, so when am I *not* feeling all the feelings?
Some point to her moon in Leo to claim that Del Rey is probably a bit arrogant... but she deserves to be. Particularly, she can feel arrogant when it comes to her feelings and emotions (of which we already said she has *a lot*).
Still, some think there is a possibility that Del Rey actually is a Gemini and is just messing with us. We have to agree that it would be a very Gemini thing to do.