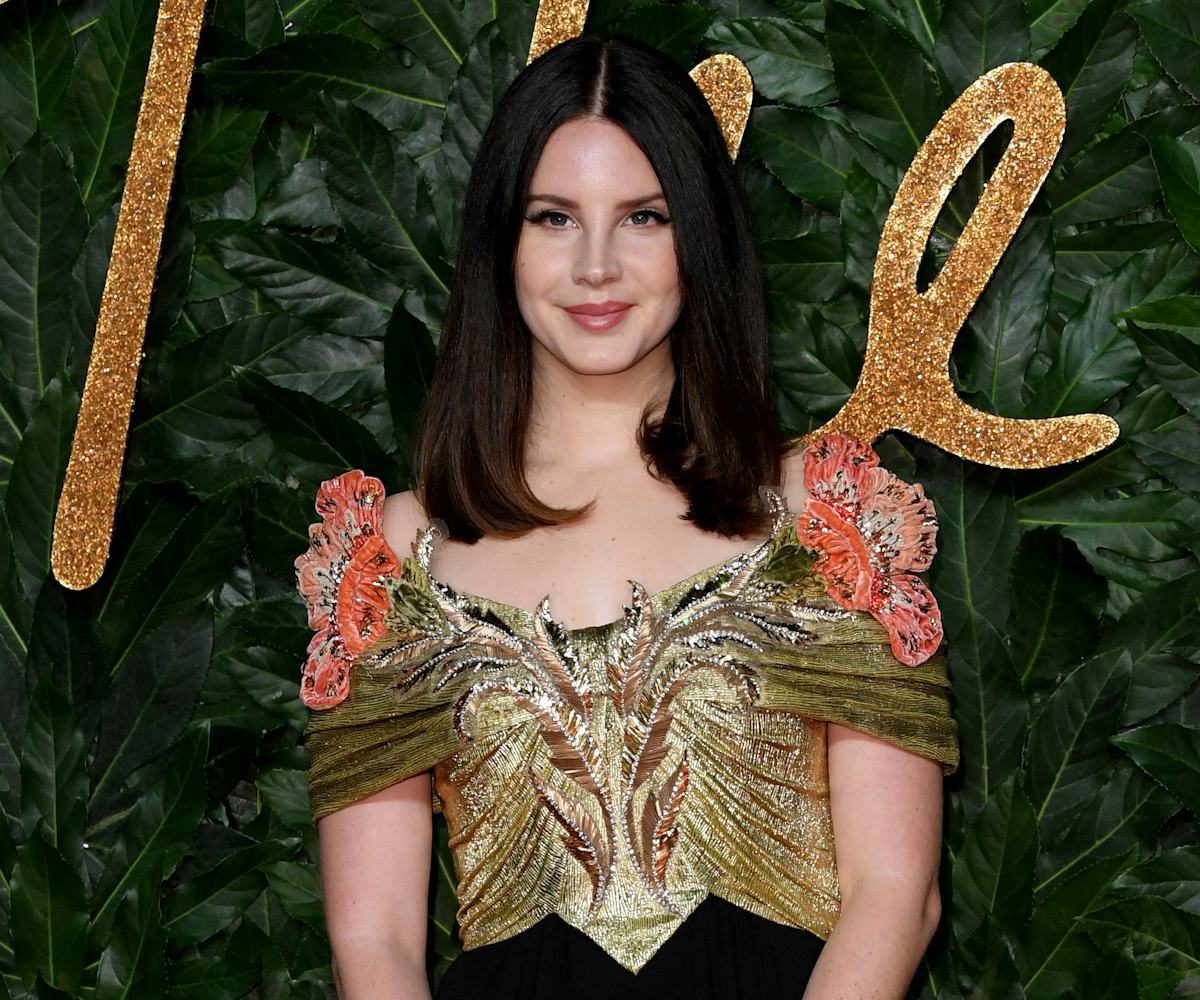 Photo via David Fisher/Shutterstock
Lana Del Rey Might Be Dating This Influencer Cop
Perfect for her Americana aesthetic
Lana Del Rey's potentially new love interest is completely out of left field for her—or pretty much any celebrity. She's been spotted out and about with Instagrammer Sean Larkin, who describes himself as a "full time popo" and "part time Crossfitter." With a hefty 164,000 followers, we're comfortable describing him as a full-time influencer as well.
In photos, the two look like they're having a nice stroll around the park while drinking iced coffees, and their body language definitely alludes to something romantic going on between the two of them. One photo shows Larkin, whose nickname is Sticks, showing her something on his phone. (Hopefully a meme?)
According to his Instagram bio, Larkin is also a host of the A&E Show PD Cam, and works as an analyst of another show called LivePD. A quick scroll through his Instagram shows that he loves cars (something he definitely has in common with Del Rey), working out, and posting about his TV and radio appearances. He also looks older than her, which we all know is a plus for the singer, historically.
After the photos of them together started circulating, some Del Rey fans made their way over to his Instagram to chime in about the potential relationship. Some are thirsty for "Sticks," others are set on protecting their idol, and some just need to know his age.
We have to give it up for Del Rey here. Dating a police officer is in keeping with her Americana aesthetic, and the fact that he's older gives new meaning to her lyrics about "daddies." So that's that on that!