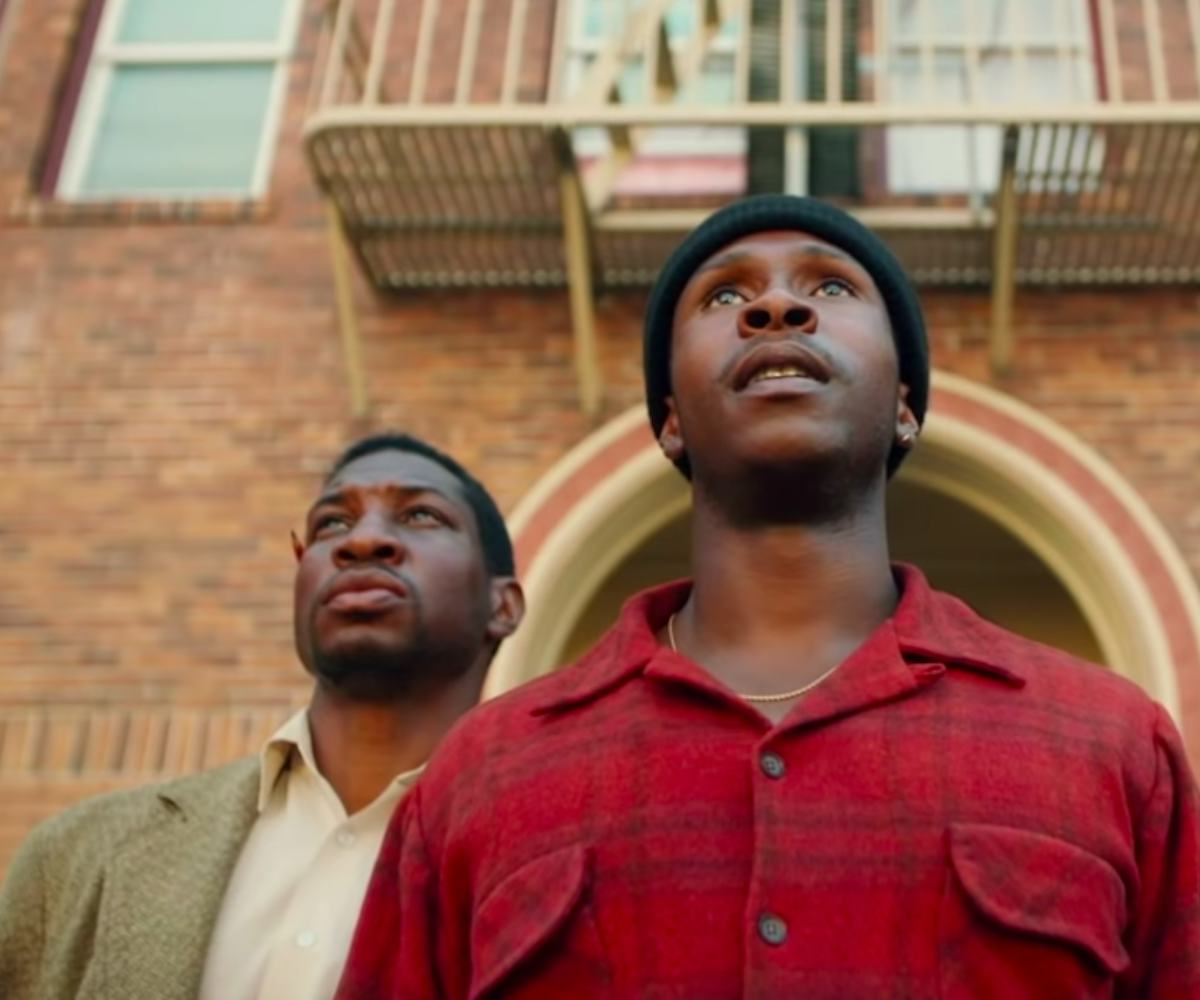 Photo courtesy of A24.
'The Last Black Man In San Francisco' Trailer Gives Face To Those Impacted By Gentrification
The Sundance breakout features Jimmie Fails, Tichina Arnold, and Danny Glover
When I think about San Francisco, I think about Full House, the rent being way too high, and an abundance of white people in tech. The trailer for The Last Black Man In San Francisco, a Sundance breakout film, just arrived to offer another take on why that is and explore the gentrification that the city has undergone.
"We built these ships… dredged these canals... in the San Francisco they never knew existed," Danny Glover's familiar voice, in character as Grandpa Allen, opens the trailer. "This is our home." The movie follows Jimmie Fails, who plays himself in the semi-autobiographical film, and his obsession with the house that his grandfather built in 1946. It's neglected under its current ownership and, after breaking in with his best friend (Jonathan Majors) to keep it in shape, Fails is swept away in visions of what it could be.
The cinematography is bright and beautiful, offering portrait shots of Black folks, who used to call the city home, that should be archived and cherished. In addition to Glover, the queen of Black sitcoms, Tichina Arnold, gives her best as a dramatic actor, playing Jimmie's mother, Wanda.
The Last Black Man In San Francisco gives human faces to those impacted by the gentrification in Bay Area's big city, and, just as you'd imagine, they belong to people of color. It is set to debut on June 14. Check out the trailer below.