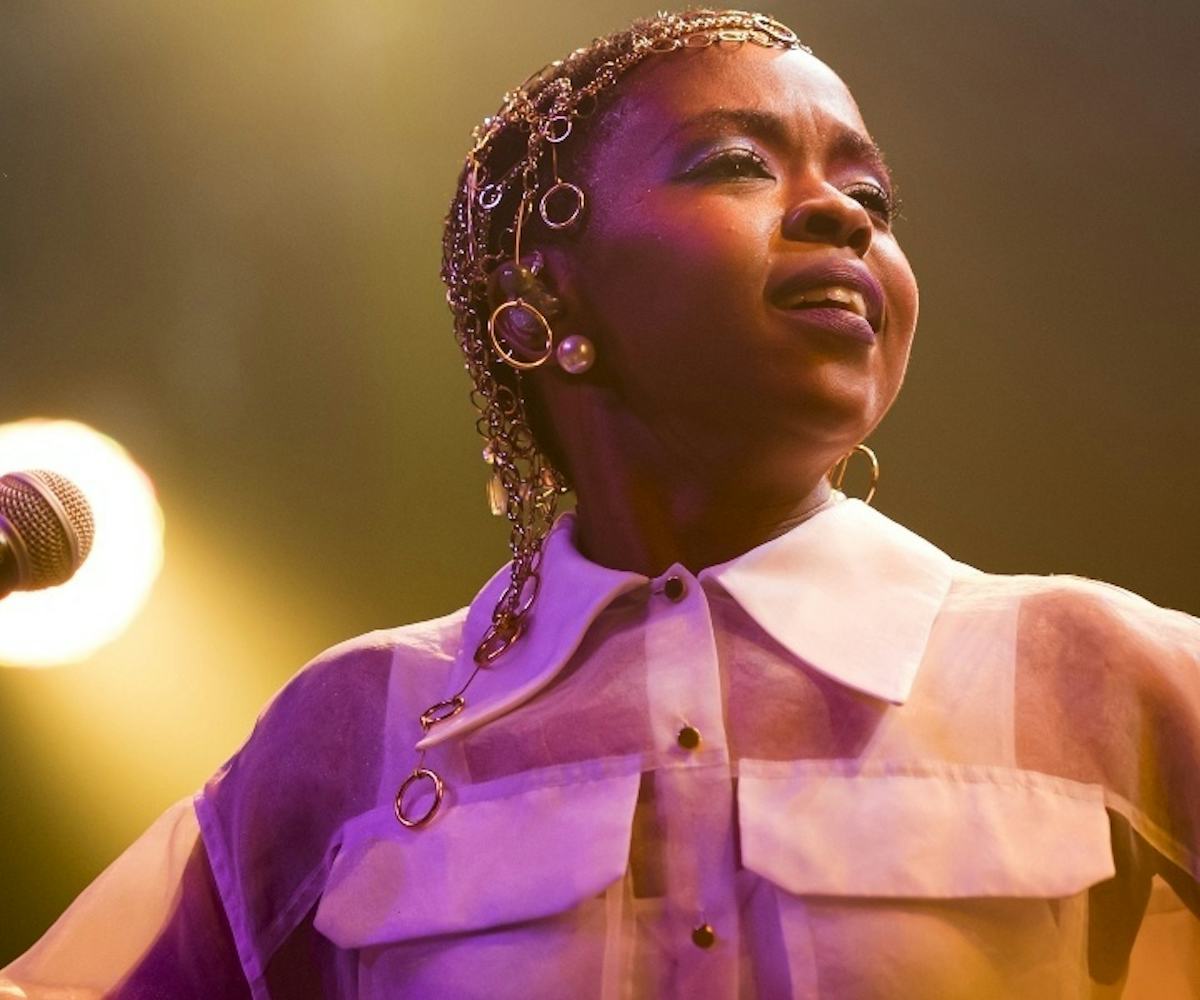 Photo by: JEAN-CHRISTOPHE BOTT/EPA-EFE/Shutterstock
Lauryn Hill Just Appeared On Her First Song In Four Years
Kanye West produced the Pusha T track
If you thought his public spat with Drake would hurt Pusha T's standing in the music industry, you thought wrong. The rapper and music executive just did what I thought was impossible: He got new music from Ms. Lauryn Hill. It's her first appearance on a new song in four years.
Push dropped "Coming Home" today, a track co-produced by Kanye West and Mike Dean, and honestly, it's exactly the kind of track we'd expect from Hill and her collaborator. It's an introspective musing on our cultural relationship with consumerism, capitalism, the criminal justice system, self-esteem, and mental health. Some of the lyrics include "Fuck it we all poor, even if you got money" from Pusha T, and "It's a new day. Black people past they due date. Setting the captors free in a new way" from Hill.
Check out "Coming Home," below, ahead of Push's new album that he spoke to Apple Beats 1 host Ebro about.