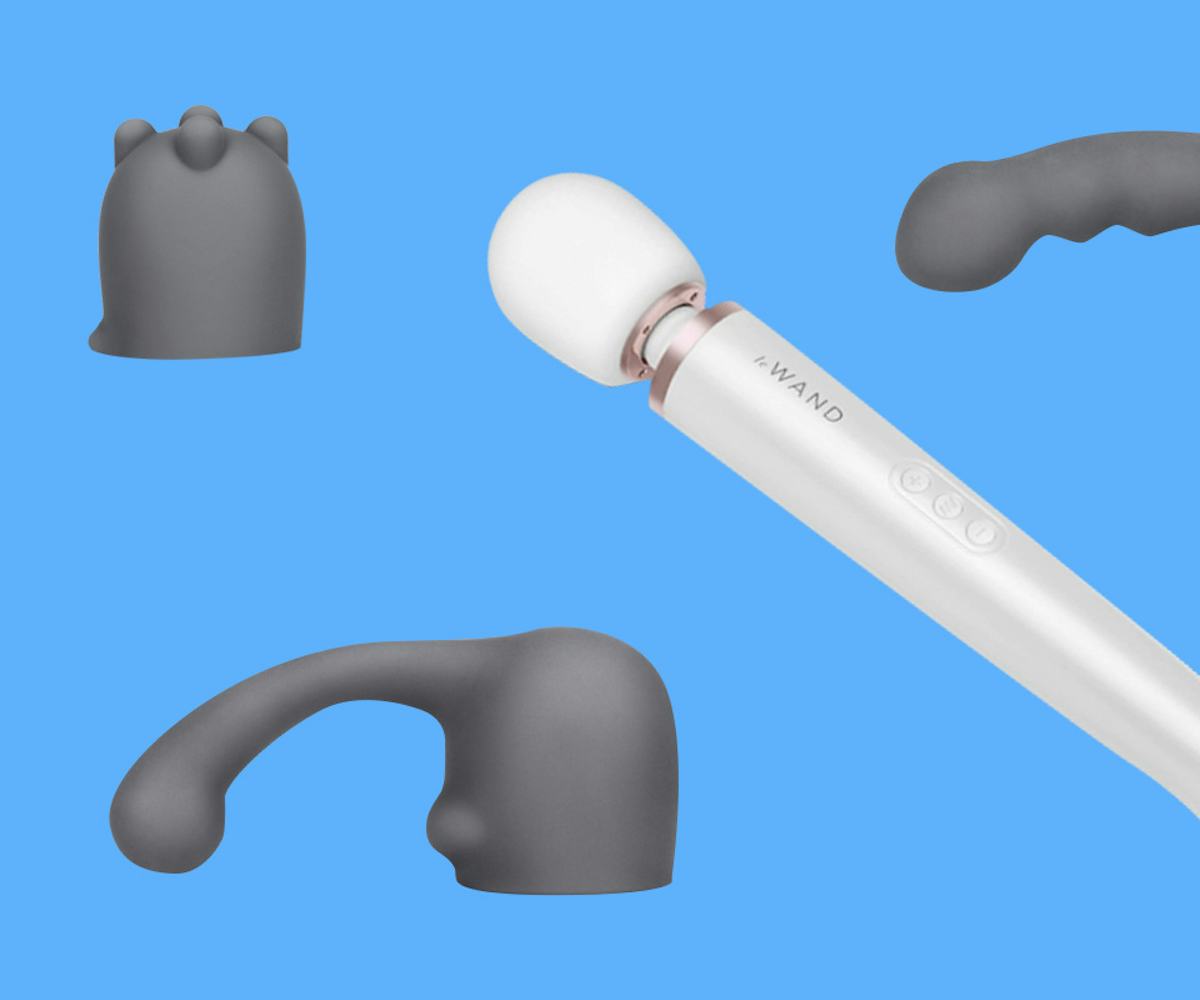 This Vibrator Can Be Anything You Want It To Be
Vibrator? Massager? Dildo? Check, check, check
Friends don't let friends miss out on all the cool, under-the-radar things they know about, like which little-known beauty brand is low-key making the best highlighter around. And because we consider our readers to be like friends, we gather together all our best finds in our Don't Sleep On Thisseries. Check in every week to see what things we can't wait to share with you.
I like my stuff to have more than one use—that is, so long as it's not, like, a three-in-one shampoo, conditioner, and body wash or something else that historically has never performed well. This holds up when it comes to sex toys, too: I'm not against a vibrator with one purpose if it performs well, but, if it can do me in more than one way, I'll love it more. Which is all to say, when I found out Le Wand's vibrator can multitask, it instantly became my favorite toy in my drawer.
I'd already become an almost instant fan of Le Wand upon receiving the Feel My Power special-edition (I'm always a fan of a product that glorifies masturbation). At first, I was admittedly worried about its daunting size—it's way bigger than the toys I'm used to—but once I tried it, I realized that a bigger head gave the perfect amount of vibration to where it was needed.
But then, I was introduced to the attachments, which give it a handful of alternate purposes, and an already amazing toy got so much better. Basically, Le Wand can be whatever you want it to be.
Want a dildo? There areattachments that can turn it into one—and a vibrating one, at that. Tired of the smooth head, and want something different? There are "texture covers" for that, which give you either a spiral or a droplet attachment, depending on what sounds better at the moment. Just want a massage for the rest of your body? There's also an attachment for that. Le Wand really thought of everything here.
And while I don't personally have any need for it, it's worth noting that it also comes with an attachment made for penises. Finding this out made me love the brand even more, since not only is it versatile, but it also works for every body. Seeing as most sex toys are only marketed to one sex, it's great that this product can be used by anyone, regardless of what you have down there.
I went for the brand's Pleasure Set, which includes a vibrator as well as two G-spot attachments, two texture covers, and a Shiatsu massage attachment. I never previously had a problem with the smooth surface of the vibrator, but once I was introduced to the texture covers, I realized my experience could get so much better. Made of softer silicone, they make the feeling of the vibrations even more intense. While it's not exactly why I'd purchase the vibrator in the first place, I'd be lying if I said I didn't thoroughly enjoy the fact that I can use this toy as a body massager as well.
When I got into the G-spot stimulator attachments, I really learned what I had been missing. They're angled perfectly and made all the more effective when you try one of the different vibration modes that the product allows. Even better, there's a hump on the attachment that hits the clitoris when you angle it right—and I already knew that the vibrations were perfect for there. With these attachments, all my bases were covered, which made them the most rewarding of the offerings that Le Wand has.
While it's definitely not a bad thing to have more than one vibrator—actually, I'd suggest it—if you want to Konmari your sex toy drawer, this overachiever will definitely make the cut, sparking joy (and orgasms!) along the way.
Le Wand, Pleasure Set, $280, available at Le Wand.