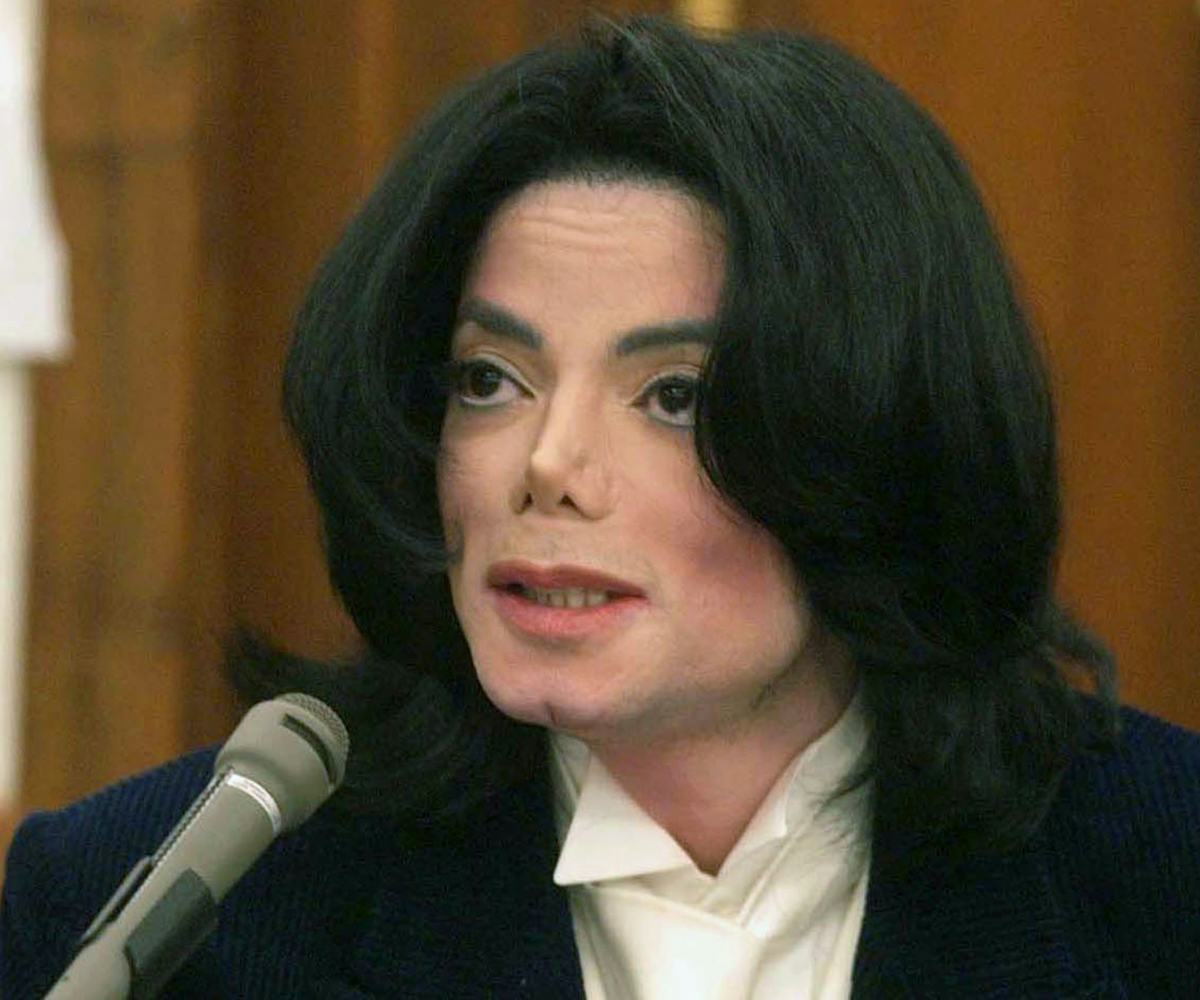 Photo by Jim Ruymen - Pool/Getty Images
New Doc Examines Child Sexual Abuse Allegations Against Michael Jackson
The musician's estate has already denounced it
A new documentary premiering at Sundance Film Festival, Leaving Neverland, will examine the child sexual abuse allegations against Michael Jackson.
Leaving Neverland is a two-part, 233-minute documentary directed by Dan Reed. It will follow two unidentified men who allege that they were sexually abused by Jackson in the '90s when they were just seven and 10 years old. The stories that both men tell are described as "separate but parallel stories that echo one another" on the Sundance website.
The documentary will also show interviews with the men's families and cover how they were "blind to the manipulation and abuse that he would ultimately subject them to." Both parts of the documentary will be debuted at Sundance on January 25 at the Egyptian Theatre in Park City, Utah. It will be followed by a Q&A session with the filmmakers.
Jackson was accused of child sexual abuse in 1993 and, in 2005, went to trial for multiple charges of child molestation. He was acquitted of all charges after pleading not guilty. In a statement to Pitchfork, Michael Jackson's estate denounced Leaving Neverland as an "an outrageous and pathetic attempt to exploit and cash in on Michal Jackson."