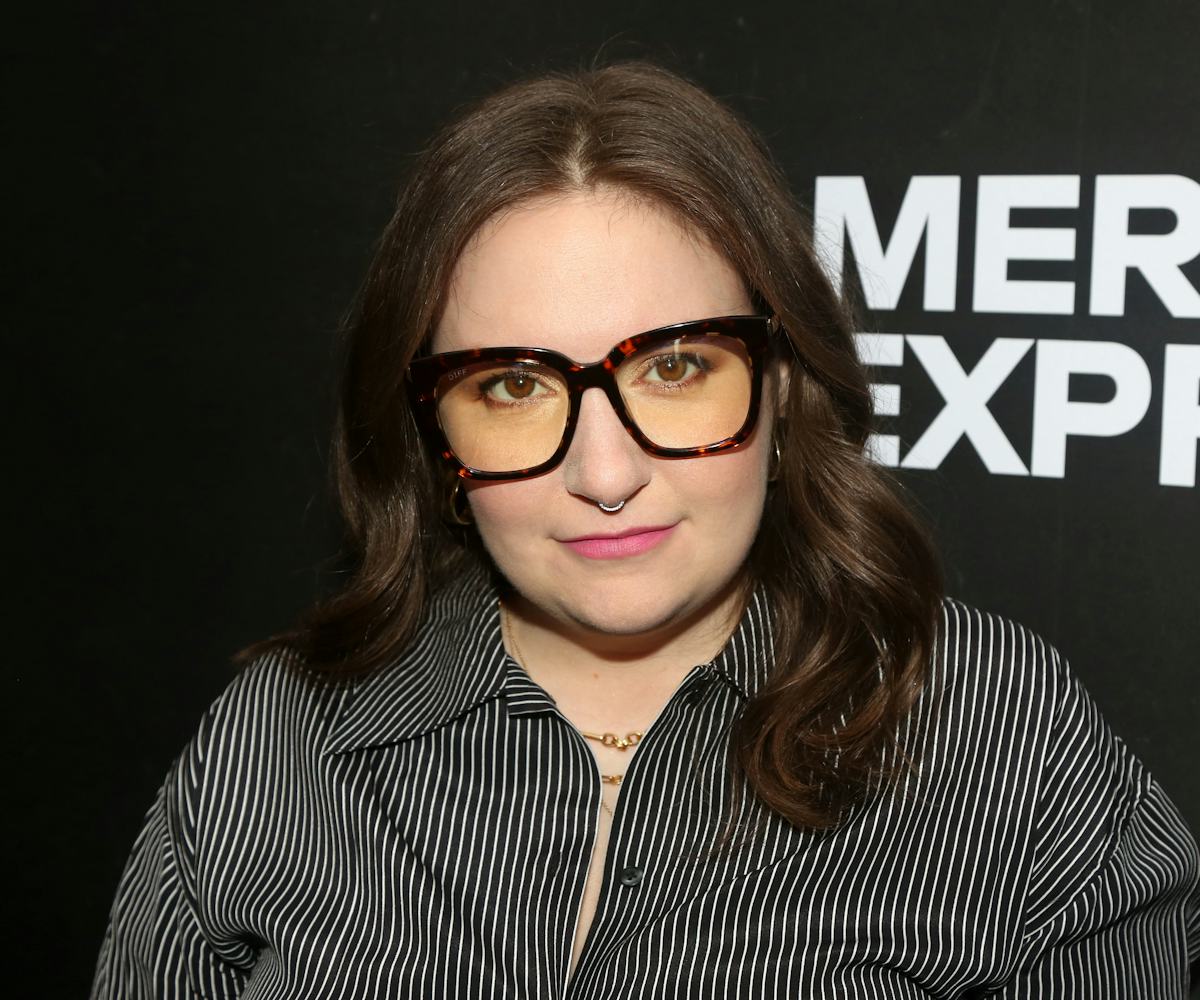 Photo by Bruce Glikas/WireImage
Lena Dunham Made Her Runway Debut At London Fashion Week
The 'Girls' creator walked in 16Arlington's Fall 2020 show
After spending time in television and film, Lena Dunham has her sights set on the runway. On Feb 14., Dunham made her debut as a fashion model, walking in the16Arlington show during London Fashion Week.
The Girls creator apparently has a storied relationship with 16Arlington, the Evening Standardreports. Before she walked for the brand, the Tiny Furniture star was spotted in one of 16Arlington's designs at the United Kingdom premiere of Once Upon a Time in Hollywood.
Speaking with the Evening Standard, 16Arlington cofounder, Marco Capaldo, explained why they asked Dunham to walk in the show. "For us it's about working with women who really inspire us on a daily basis, and what sets these girls apart is that they're all doing something positive in the world and changing it for the better. She's really passionate about fashion but has fun with it – and that's how we feel about it too," Capaldo said. "We always knew that once we were confirmed for the show schedule that she'd be the person we'd ask, and when we did she was so excited."
For her time in the LFW spotlight, Dunham rocked a short, billowing black dress that featured a gold foil floral print. The bottom of the dress was accented with red trim, and the top featured a criss-cross black bow-like construction. The look was accessorized with black tights, a straight brown bob, lips covered in a splash of red stain, and a touch of sparkly jewelry.
While Dunham looked cool and comfortable on the runway, Capaldo revealed to Harpers Bazaar UKthat being part of the show was a pretty big deal for the star. "She said it was a dream of hers as a child to walk in a catwalk show and that to walk for us would be a dream come true. We said, 'no Lena you're making our dreams come true,'" Capaldo said.
With London Fashion Week only beginning, there's no telling whether Dunham might make a surprise appearance on the runways of any future shows. In the meantime, get a look at her official model debut, below.