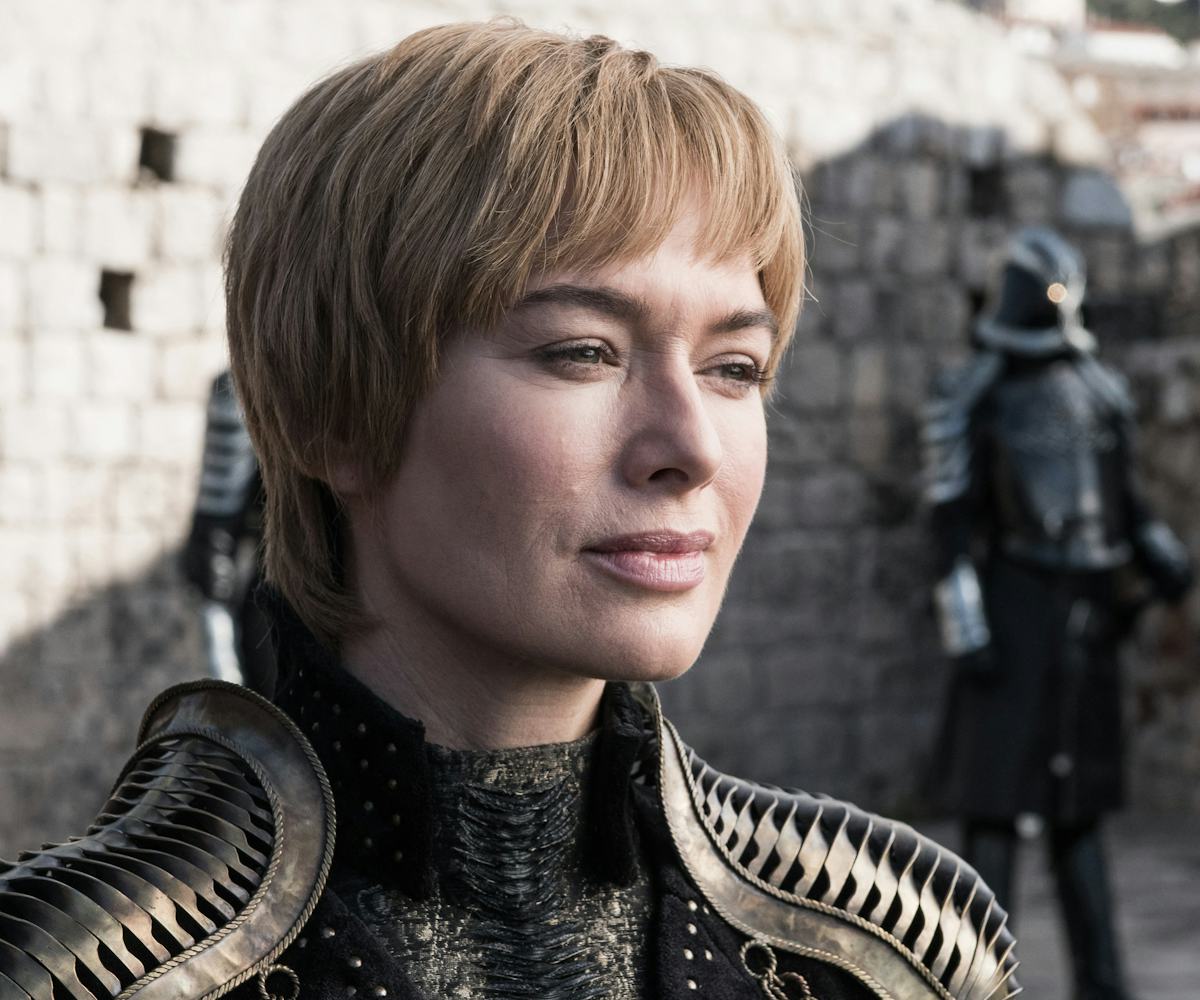 Photo courtesy of Helen Sloan/HBO
Lena Headey Sends Off Cersei Lannister In Emotional Instagram Posts
After the fifth episode of Game of Thrones' final season aired on Sunday, we were all sad to have to say goodbye to our favorite TV villain Cersei Lannister—who didn't love to hate her? But maybe the person who was saddest to say goodbye to Cersei was Lena Headey, the actress who played her so perfectly. In a series of emotional Instagram posts, Headey said her own goodbye to Cersei and the cast of the show.
"There she goes. It's been fun, and bonkers," wrote Headey in the caption of a photo of herself. "I loved her. I am grateful for the opportunity." She wrote that she knew that her character wouldn't make it out alive, though that doesn't lessen the pain: "Nights watch wouldn't have her ..but still.." She also thanked fans for their "encouraging and supportive love along the way. And now her watch is ended."
Headey then shared a couple behind-the-scenes photos of herself with some of her fellow cast members. She posted a selfie with Nathalie Emmanuel, who played Missandei. "You represented hope and true strength," she wrote. "I didn't like that day up there," alluding to when Cersei ordered The Mountain to kill Missandei.
She also shared a photo with Nikolaj Coster-Waldau, aka her on-screen brother-lover Jaime Lannister, whose arms Cersei died in on Sunday. Instead of posting something sappy, Headey shared a funny photo of the two of them wearing caps that she called "jellyfish."
"I fucking love you ya big weirdo," she wrote.
Earlier, Coster-Waldau had sent off Headey with his own funny post, saying it had been "a fun decade" working together.