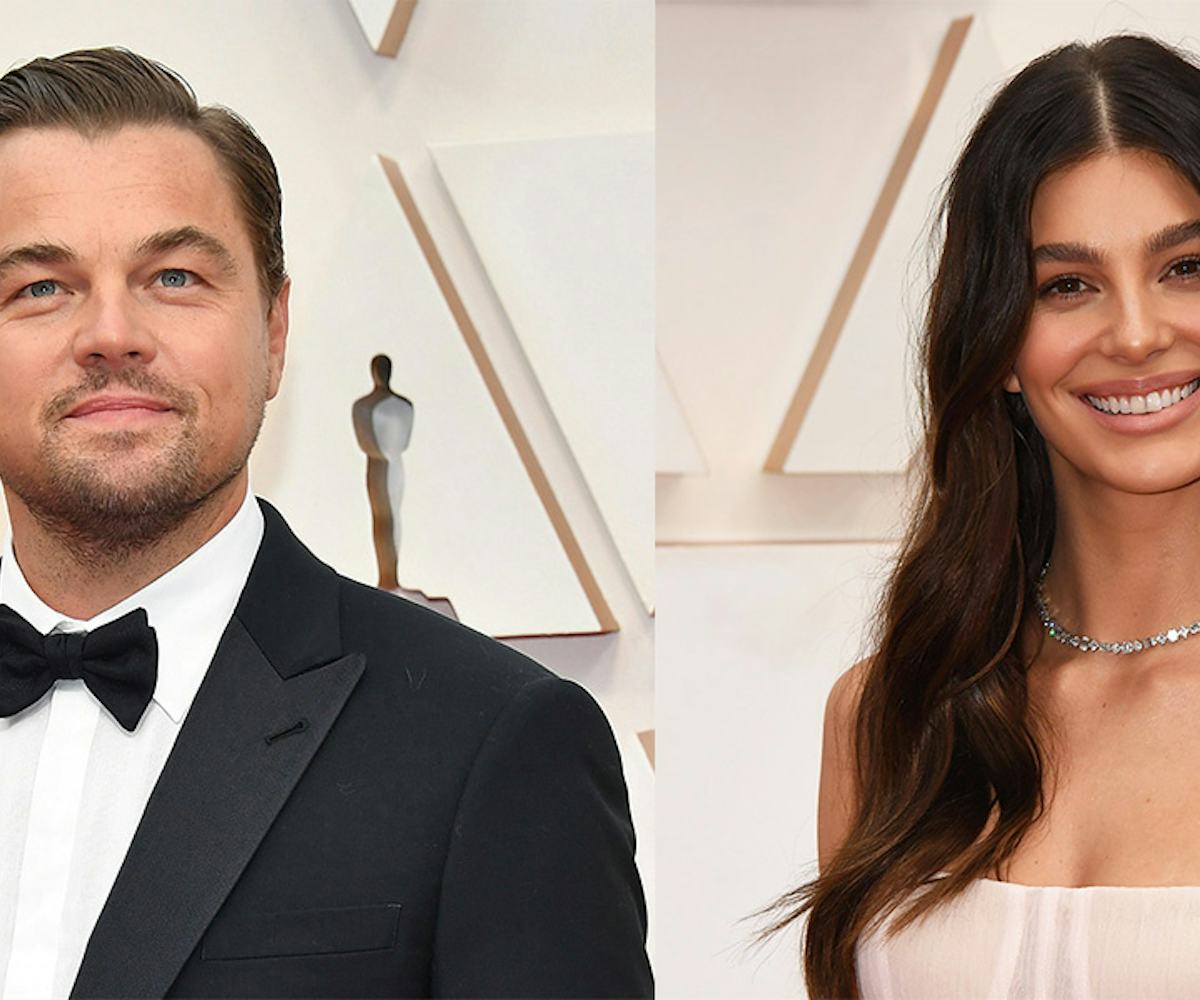 Photo by Jeff Kravitz/FilmMagic; Amy Sussman/Getty Images
Leonardo DiCaprio and Camila Morrone Made First Official Appearance As A Couple at the 2020 Oscars
The 2020 Oscars ceremony is officially underway, and after a stylish night on the red carpet, a major moment between Leonardo DiCaprio and Camila Morrone took place inside. Although the pair walked the red carpet separately, they were seated next to one another for the show, and naturally, many viewers quickly noticed.
Confirmation of their joint appearance, which one fan dubbed "a dream," occurred just minutes into the Oscars telecast. As the camera panned the crowd during a performance from Janelle Monáe, the couple were spotted. A Twitter user aptly summed up the epic spotting, writing, "Love to see Camila Morrone sitting proudly next to Leo at the #Oscars."
For those just joining the story, DiCaprio and Morrone have reportedly been together since 2017, E! News reports. However, they keep much of their reported relationship out of the public eye. As E! points out, Morrone had last addressed their reported romance in a December 2019 interview with the Los Angeles Times. "I feel like there should always be an identity besides who you're dating ... I understand the association, but I'm confident that will continue to slip away and be less of a conversation," she said.
As for tonight's Oscars ceremony, the couple remained the topic of conversation. One Twitter user pointed out that DiCaprio has rarely attended events like this with a partner, while others noted that Morrone was also seated next to Brad Pitt, making her the true Oscar winner.