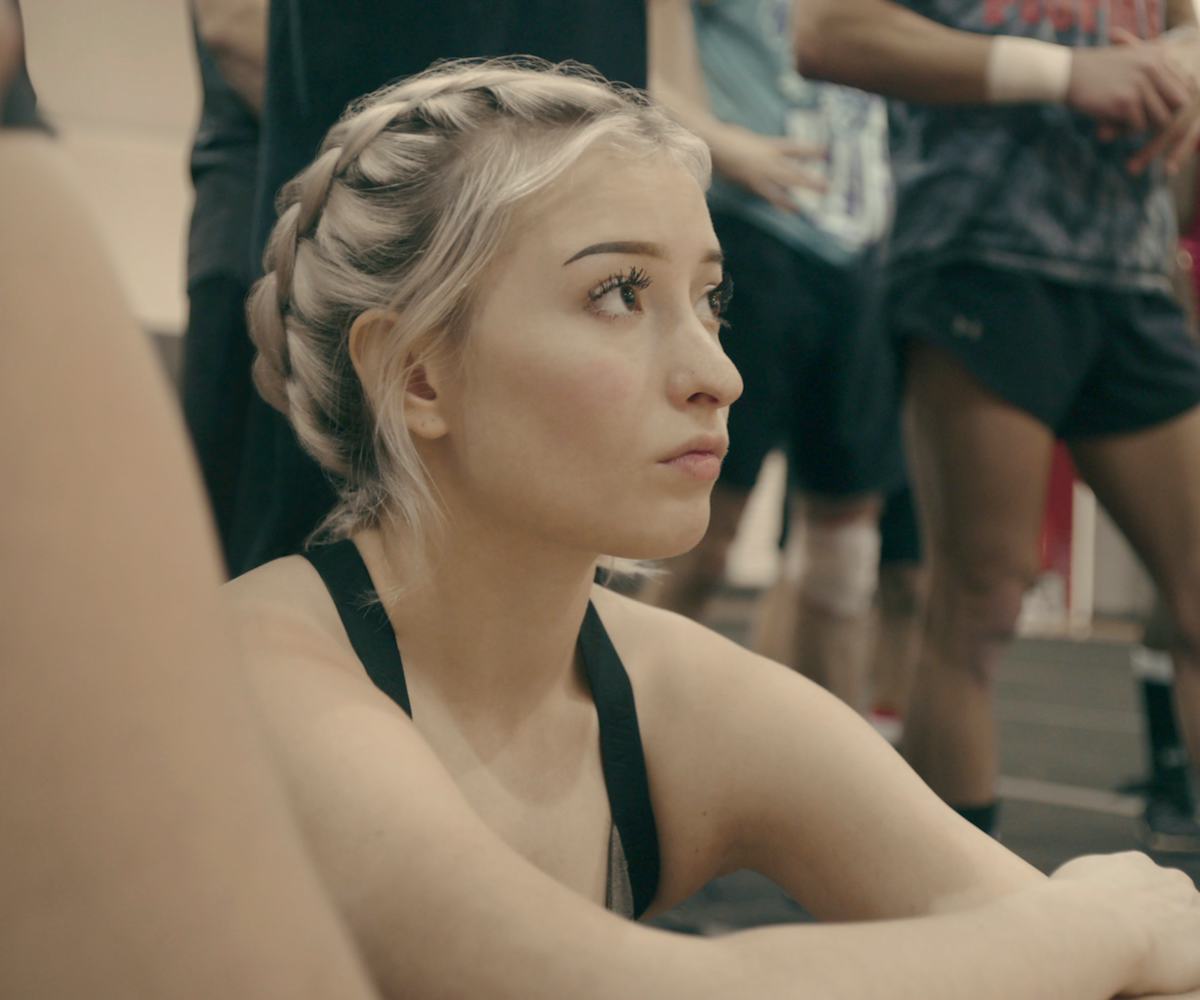 Courtesy of Netflix
Lexi Brumback Blessed 'Cheer' Fans With An Instagram Account Devoted to Makeup
Her winged liner is just as good as her back flips
Sure, your dreams of joining the Navarro cheer squad may remain forever dashed, but thanks to one Cheer cast member, you can at least master looks worthy of a medal at Daytona. Since its Netflix debut, Cheer has taken over, earning the approval of Kendall Jenner, Ellen DeGeneres, and even New York Fashion Week. Now, one of its stars is giving Instagram followers a peek at her life outside of the camera lens. After proving that she can definitely tumble, Lexi Brumback has unveiled another of her talents and shared an Instagram account devoted to art and makeup routines.
Called Lexis_B_Art, the page is an extension of Brumback's personal account, and it includes selfies that feature some of her favorite makeup looks — from glitter lids to her iconic cut-creases. Starting out as a page intended for her art, Brumback recently asked followers if they would mind a new subject, writing, "Do y'all count makeup as art? Because I was thinking about posting my favorite looks on here too." Many were quick to support the idea, commenting, "YES! That's why they call it makeup ARTIST" and "Hell yeah! Art is self expression."
Since earning the approval of her Instagram fans, the cheerleader has shared a selfie filled with shimmer, a look that Harley Quinn would love, and a routine that made her highlighter the focus. On the highlighter look, Brumback even interacted with one follower, answering that she gets her shine from Anastasia Beverly Hills or KVD products.
There's no word on whether the videos might lead to a possible YouTube channel, but don't worry, because one person has already made the request, writing, "Girl, do a tutorial or two! I'd love to recreate this look."
Get a look at some of Brumback's looks below.