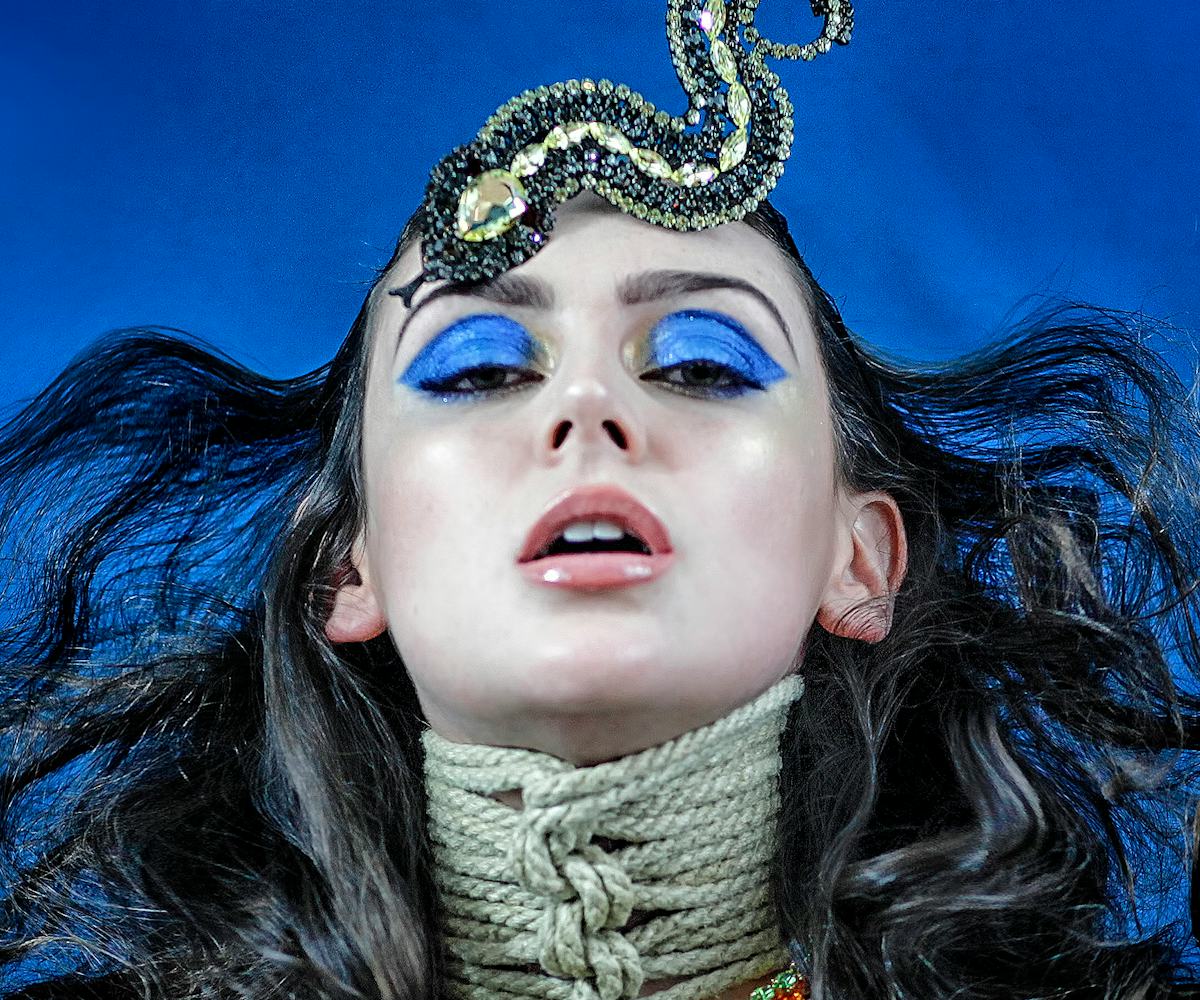 Photo by Kelly Cappelli
L'FREAQ Gets Freaky In New Video
The singer shares the visuals for "New Skin"
Lea Cappelli's (also known as her moniker L'FREAQ) voice is powerful enough not to have to bank heavily on distracting theatrics to get the audience's attention. If you don't believe me, check out her haunting, stripped-down cover of "Lilac Wine." There's something additionally captivating about the way she typically wields her aesthetic motifs, be it through oversaturated cinematography or the warped, synthy sonic backdrops of her debut EP, Weird Awakenings. Look at L'FREAQ, draped in jewels and Cleopatra-esque eye makeup; then look a little harder. Behind the artifice, integrity abounds.
L'FREAQ's blend of gothic sensibilities and sultry soulfulness manages to continually hit the marks of bona fide pop bangers, incorporating queer and fetish-based imagery. Weird Awakenings, she says, is about self-discovery, a becoming narrative that alternately retreats and reveals itself over the course of five tracks. It makes sense, then, that the titular single from the EP soundtracked the video portion of Ezra Miller's recent binary-blurring Playboy feature.
Today, the singer debuts the video for "New Skin," a moody reflection on the renewed self Cappelli inhabited after relocating to New York. "There's a lot of tension there, a lot of energy, so we came up with the removal of the flashy jewelry as a symbol for the shedding of my old skin," she says. "A previous self is discarded and a new one materializes in its place." Don't be surprised if the song strikes you as a fitting intro to a certain franchise of action films; "After listening multiple times, the song started sounding more and more Bond-like," says Cappelli. "We wanted to pay homage to the original Bond intros while still keeping the emotional integrity of the track."
L'FREAQ will be playing several shows in Australia this month. Weird Awakenings is out now.
Watch the video for "New Skin" below.