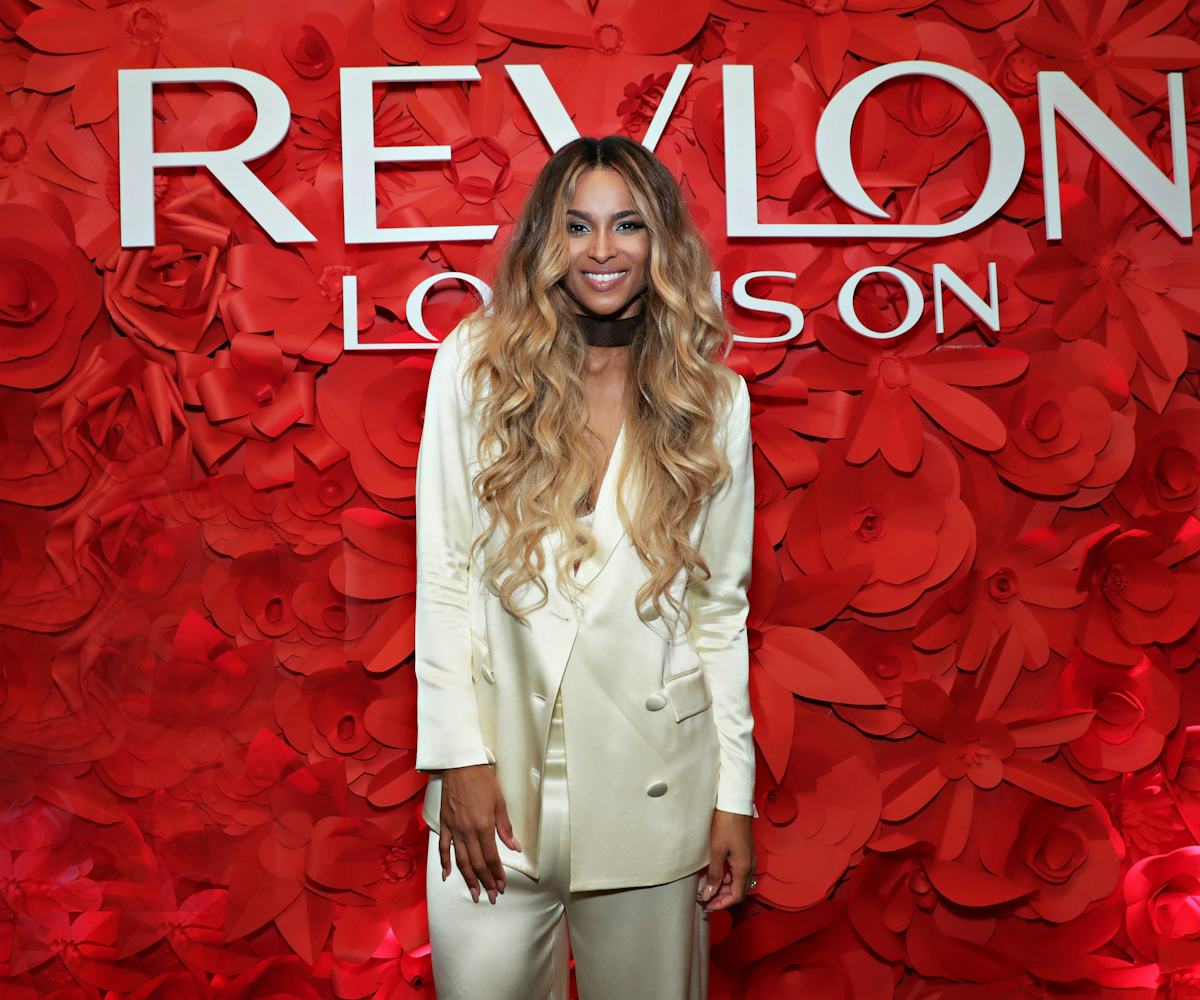 Photo by Cindy Ord/Getty Images
8@8: Your Morning Scoop
Ciara's 'Love' Advent Calendar video has arrived
Today is...
National Wear Your Pearls Day!
News of the Day:
+ Ciara's Love Advent Calendar video is finally here! Directed by Doug Inglish, the 31-year-old gets sultry to "Nasty Girl" by Vanity 6 all while vogueing in a lace jumpsuit and corset by Dsquared2. But wait, there's more! The video includes special appearances by a unicorn and Keyboard Cat. Yep, you read that right. Watch it below.
+ A group of Senate Democrats, including Senator Elizabeth Warren, will introduce a bill that will require Donald Trump's financial conflicts of interest to go into a blind trust. It would also block presidential appointees from participating in anything linked to Trump's businesses. "The American people deserve to know that the President of the United States is working to do what's best for the country—not using his office to do what's best for himself and his businesses," she said.
+ Attention New Yorkers: now is the perfect time to snag those last-minute holiday gifts. From December 16 to December 20, a gathering of New York labels will be taking over 86 Dobbins Street in Brooklyn, New York, for a holiday pop-up shop you won't want to miss. Get some much-needed shopping done from labels like Bold, Cold Picnic, Gray Matters, and Saint Karen. What are you waiting for?! 
+ Essence Festival announced some confirmed performers, and it's all about the ladies. The 2017 celebration will see Solange, Erykah Badu, Diana Ross, Teyana Taylor, and more hit the stage from June 29 to July 2. Purchase your tickets here.
+ Tame Impala's Jay Watson shared a new GUM video for "Gemini." The cool visual is inspired by children's fantasy shows. Check it out, below.
Deal of the Day:
This is the perfect time to buy that eyewear you've been thinking about. AHLEM Eyewear is partnering with The Project Hope Alliance to bring hope to homeless children. All of the profits made from online sales between December 16 and December 18 will be donated to the organization, which takes care of homeless children in Orange County. Head to the website to help make a change. 
Advice of the Day:
"I love to see a young girl go out and grab the world by the lapels. Life's a bitch. You've got to go out and kick ass." —Maya Angelou
GIF of the Day: