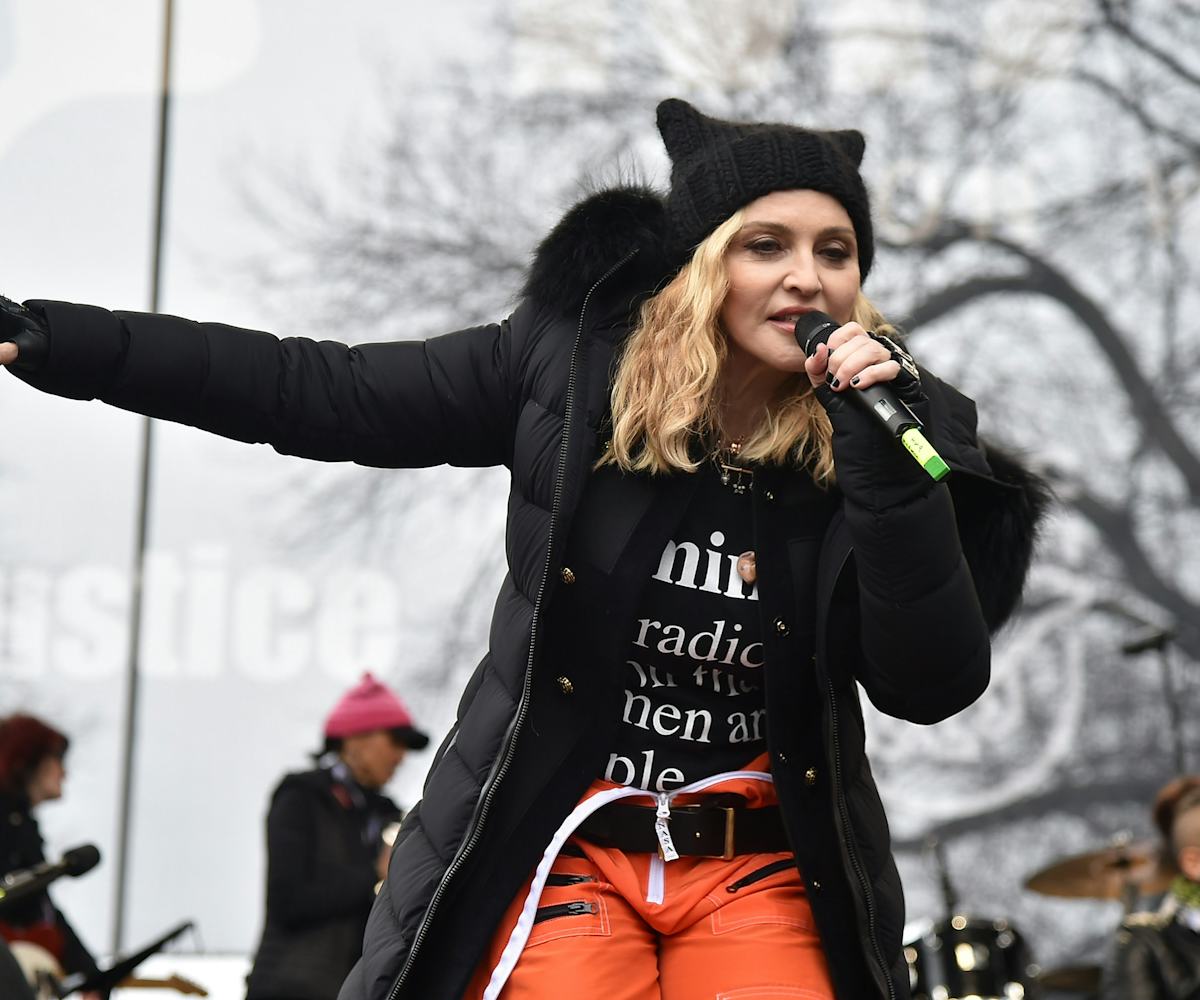 Photo by Theo Wargo/Getty Images
Here Are The Best Celebrity Moments From Yesterday's Women's March
"To our detractors… fuck you!"
Yesterday's Women's Marches against Donald Trump exceeded all expectations and broke countless records. And while passionate demonstrators and empowered organizers deserve most of the credit, Hollywood's glitterati had some special moments at the protests, too. Here are some of our favorite celebrity moments from the Women's Marches around the world.
Madonna gave a delightfully foul-mouthed speech in which she told "detractors" to fuck right off:
"It took this horrific moment of darkness to wake us the fuck up," said a passionate Madge. "It seems as though we had all slipped into a false sense of comfort, that justice would prevail and that good would win in the end."
Meanwhile, Sir Ian McKellen showed up to the London demonstrations with this delightfully meme-y sign, invoking the history of the facepalm:
Janet Mock's trans-inclusive and intersectional speech made us grab for a tissue box:
Katy Perry flew in with an entire private jet full of ladies:
And Janelle Monae's speech inspired us to choose freedom over fear:
Alicia Keys tore the stage apart:
But it was America Ferrera's rousing oration, which kicked off the march, that stood out as one of the most impassioned of the day:
"The president is not America," she proclaimed defiantly. "His cabinet is not America. Congress is not America. We are America. And we are here to stay." You can read her full speech over here.
With all these big names speaking out against Donald Trump, what did he himself have to say? Here's what he tweeted just this morning:
Of course that was his takeaway from this whole thing...