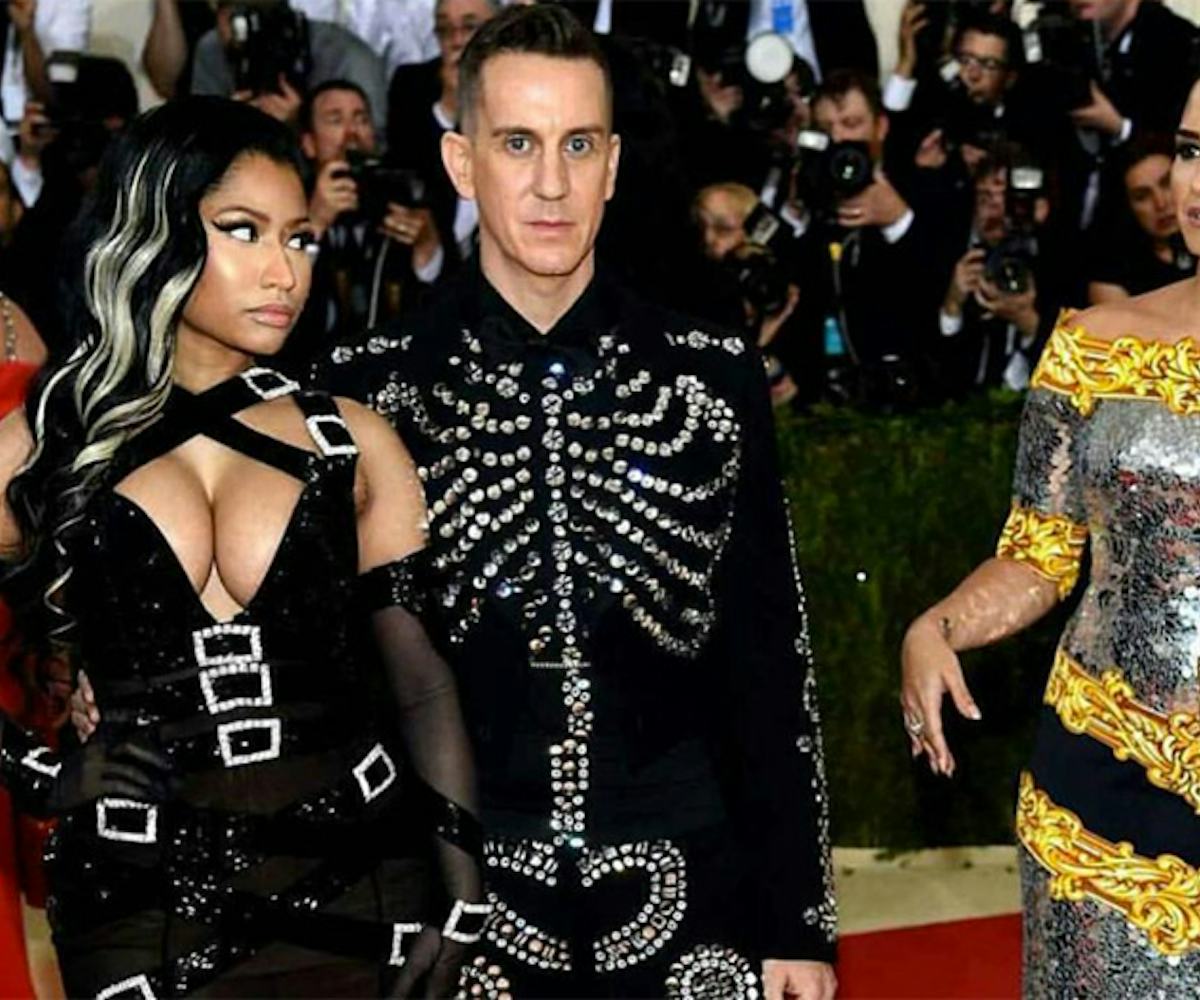 photo via @ddlovato Instagram
20 Times Celebrities Threw The Darkest Shade
Thanks to the rise of drag culture within the mainstream, the notion of shade has become, for better or worse, prevalent within today's vernacular. Not to be confused with the art of reading, it is best defined by Dorian Corey in Paris Is Burning. Shade is, according to Corey, not telling someone they're ugly because "[they] know [they're] ugly." Often, shade is thrown with a subtle gesture or eye movement. Side-eye is the easiest to do, but hard to master. It's about nuance. It's about attitude. It's about confidence. And once you recognize it, life is never the same. You become keen to shade, alert for its presence, and ready to throw some of your own. If you aren't yet aware, these following celebrities will help you get there. Read, watch, and observe. This is a master class in shade throwing.
No one threw shade like Beyoncé did during Destiny's Child's era. (You'll see in the pages ahead.) Here, she tops the side-eye off with a cough. Brutal.
Whatever Speaker of the House John Boehner said during this post-inauguration luncheon, it prompted FLOTUS to give this historical piece of side-eye, and the nation was never the same.
Mariah Carey and Jennifer Lopez's feud was largely driven by the media because Carey has recently said there wasn't one. That hasn't stopped the "I don't know her" comment and corresponding headshake/smirk from going down in the Shade Book as the pièce de résistance of shade. 
Nicki Minaj was crowned the Best Female Hip-Hop Artist at the 2014 BET Awards and during her acceptance speech, she made it known that she writes her own material—something fellow nominee Iggy Azalea was accused of not doing. "What I want the world to know about Nicki Minaj is when you hear Nicki Minaj spit," she said, "Nicki Minaj wrote it." She then mimed some tea-sipping to an applauding crowd.
The "beef" between Lady Gaga and Madonna is pretty much over at this point, but during 2012, following the release of Gaga's "Born This Way," it was at fever pitch. During an interview with 20/20, Madonna was asked what she thought of the song upon first hearing it. "It feels reductive," she said. "Look it up." Damn.
Does this GIF need any explanation other than whatever it is Naomi Campbell was looking at certainly melted into a puddle of shame and embarrassment, never to be seen again.
Taylor Swift's awards show dancing is in and of itself a meme. She knows it, too. During the 2015 Grammy Awards, however, Pharrell didn't seem to be in on the joke and instead, gave her this look. The Internet saw it, honed in on it, and called it "shade!" There was no shade being thrown, though. Pharrell told E! News that he thinks Swift is "awesome."
What did we say about Beyoncé's Destiny's Child side-eye, eh? This one builds and builds with each word Farrah Franklin says until she can't not look over at her and then back at the gentleman behind her for support. Watch the video, and you'll hear her give this shady sigh after.
The buildup to the 2015 VMAs was rife with pop star feuds. The biggest one being between Nicki Minaj and Taylor Swift over the race problem the Video of the Year Award nominees have. Miley Cyrus decided to comment on it in a New York Times interview, accusing Minaj of not addressing the race issue properly. Minaj, after winning Best Hip-Hop Video, used her mic time to call out Cyrus' comments. "And now, back to this bitch that had a lot to say about me the other day in the press. Miley, what's good?"
Here. Have a dose of royal side-eye. It'll do the soul good.
Let's imagine for a moment the things that would phase one of the world's most poised woman so much that she would have to roll her royal eyes. Did William recount a story about a drunken evening they shared in St Andrews? Did Elizabeth just say something Elizabethan? Nope. This moment in great GIF history was brought to you by one New Yorker who told the Duchess of Cambridge to "keep wrapping" at a charity event.
Miley Cyrus and Robin Thicke's performance at the 2013 MTV VMAs was easily one of most polarizing events in awards show history. And while parents were working themselves into a tizzy and tweens everywhere were running to the nearest mirror to practice their twerking, Rihanna and Melissa Forde were blankly staring, watching it all unfold.
"Like books and black lives, albums still matter. Tonight and always."
Cher's Twitter is a gift to humanity. It is totally unfiltered. It is a treasure trove of shade. Despite this tweet and decades-long rumors of a massive feud between her and Madonna, Cher insists that there isn't much to it. As she wrote in a Reddit AMA, "I never hated her, I just thought she was a bitch. Actually I quite respect her."
Within minutes of posting this photo of Nicki Minaj throwing shade at her on Instagram, social media speculated that Demi Lovato was launching a celebrity feud against Minaj. In reality, though, Lovato loves the shade. She edited her caption to say "p.s. some of y'all need to learn how to take a joke.. I'm obviously laughing at the fact that 1. I look incredibly awkward and 2. That the shade being thrown in this picture actually gives me life."
As history goes, Joe Jonas broke up with Taylor Swift over the phone. Swift, being the empowered woman she is, not only wrote a song about him ("Forever and Always") and cashed that check, but she also dragged him on Ellen. Watch it all unfold in the video below, and prepare to unintentionally mimic DeGeneres' reaction.
Forget the tea. Find the nearest beverage, grab it, and sip it. 
Have you ever thrown shade so dark that you have to turn and run away from it yourself? Beyoncé has.
Last summer, Nicki Minaj called out MTV for the lack of diversity in their VMA nominations. In one of her tweets, she wrote, "If your video celebrates women with very slim bodies, you will be nominated for vid of the year." Swift then responded, "I've done nothing but love & support you. It's unlike you to pit women against each other. Maybe one of the men took your slot.." Katy Perry, who is rumored to have "bad blood" with Swift, then responded with this, which may be the most obvious subtweet of all time.
Many people are not impressed by the Kardashians. La La Anthony's son, Kiyan, is one of them.