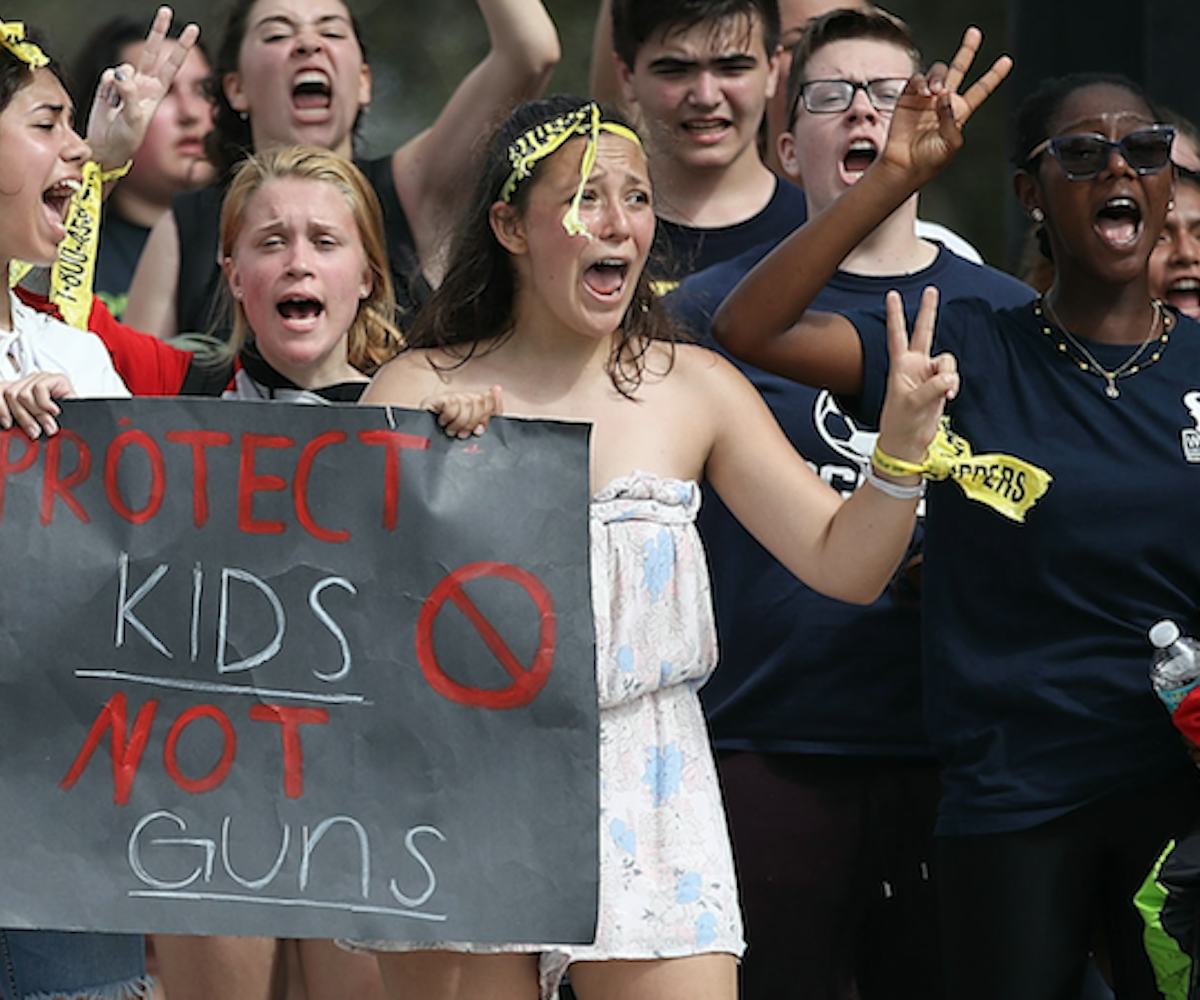 photo by Joe Raedle/getty images
Bumble Is Banning Gun Images From Users' Profiles
And donating money to March For Our Lives
Bumble, the dating app known for letting women make the first move, has just made a big push for stricter gun control
Bumble announced in a blog post yesterday that the app will ban gun images from users' profile photos. Thousands of moderators will now monitor all user profiles on the app and remove firearm-related images. The app has a similar policy for nudity, hate speech, and fake photos. This rule will also extend to other weapons like knives. 
However, users with military or law enforcement backgrounds will be able to post photos of themselves with firearms in uniform. Herd also stated that gun hobbyists, such as competitive sports shooters, could apply to have their photos restored. That said, Bumble will reportedly not censor photos that are put on a user's profile if they choose to utilize the app's integrated Instagram add-on.
Bumble joins several major U.S. companies, including Delta, Hertz, and MetLife, who have distanced themselves from the NRA in the recent weeks. These strides toward stricter gun control come in the wake of the deadly shooting in Parkland, Florida, last month. Bumble has also donated $100,000 to the March For Our Lives, a nationwide protest that will take place on March 24 and organized by the students from Marjory Stoneman Douglas High School. 
This is a bold and crucial move by Bumble, one which hopefully inspires other apps and companies to make it a priority to protect American lives as young people continue to push for change in our country's gun policies.